Let's Take a Look at The McFarlane Toys DC Multiverse Hellbat Figure
McFarlane Toys new line of DC Multiverse figures are hitting stores all over right now. We have already taken a look at the Batman and Superman figures, and shortly the rest of the first waves will be in stores. This will include the Armored Superman, The Batman Who Laughs, Batgirl, Nightwing, Arrow, and the figure we are here to take a look at today, the Hellbat suit. Based on an appearance in Batman and Robin #34, this Batsuit is one of the more distinct that have appeared in quite some time. It is also a chance for McFarlane Toys to show off what they can do with a bigger and bulkier figure. Let's take a look and see what they can do with a big figure, and what it may mean for future figures.
For those who have not seen the packaging on the figures yet, I like it. McFarlane Toys did a great job presenting the figures in a nice window box display. On a bigger figure like this one, It uses up all of the extra tray space at the bottom, keeping a nice uniform look for all of you MOC collectors out there. Turning it around you get a nice shot of the image the figure is based on, along with the info for the issue, and a checklist of figures below that. All and all, very nice job all around.
Once Hellbat is unleashed from the package, you can see what a marvel this figure is. he features 22 points of articulation, and each has a great, wide range of motion, except for his head. That swivels a bit but not much. Other than that, he is super simple to get into a variety of poses and remains sturdy in all of them. McFarlane Toys has done a superb job with paint on all of these figures so far as well, and this is their masterpiece. The red is so striking on the black, and it is seamless around the joints and articulation points.
And Hellbat is heavy too. That they are only charging $20 for this figure is a steal. Even if you do not like this version of the Bat, or DC in general, this is just a cool looking toy overall.
Made even cooler when you attach the wings. Now, these are not the most detailed wings ever created, nor are they very articulated. They fold out, then fold back down, that is it. But it is so impressive when they are out, my god. I also love that when folded down it turns into a Bat Symbol, I geeked out pretty hard over that. The best part is the figure loses no range of motion at all with the wings on. Since the shoulder pads are also moveable, the shoulders and arms are not hampered at all and still have pretty much their full range of motion. McFarlane Toys could not have pulled these off any better. They add so much flavor to the figure, and shows that they are willing to add whatever the figure needs to make it feel complete.
I am head over heels in love with this figure. Everything, from the look of the figure, to how well it poses, to the addition of the figure stand it doesn't really need and the collector's card make this an easy buy. Especially at the price point of $20. If all of their deluxe figures are this well made and at that price point, look out. This is by far the best figure in the first offerings from McFarlane Toys in the DC Multiverse line, and you need to own it.
You can order one for yourself right here. Look for it in stores in the next couple weeks.
---
---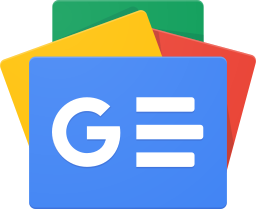 Stay up-to-date and support the site by following Bleeding Cool on Google News today!