Mortal Kombat has had a long list of contestants over the years with a wide variety of fans and collectors over the generations. Some of the best collectibles come out of the series are from Storm Collectibles. More specifically their amazing Mortal Kombat Versus series really gives fans great figures. This time it looks like Sektor, which we have already covered will be getting an exclusive figure to Big Bad Toy Store. This 1/12 scale figure is 7 inches tall, highly detailed, and articulated. He does come with four hands, a smoke missile and smoke missile effect. We will also be getting Sektor with his iconic fatality with the compactor we have seen in the Mortal Kombat game. The Big Bad Toy Store exclusive will come with a kick ass flame effect that is perfect for really bringing the heat onto your fighters. This is a great figure with a great accessory perfect for any Mortal Kombat fans.
The Mortal Kombat Versus Series Sektor 1/12 Scale Big Bad Toy Store Exclusive Figure from Storm Collectibles will be priced at $90. He will set fire to the area and his enemies and take all the glory in January 2020. Pre-orders for him are already live and you can find them located here. Don't forget to check out some of the other Mortal Kombat figures coming from Storm Collectibles and they're amazing Injustice 2 line.
"Johnny Cage. Cyrax defeated you when you were younger, stronger. As I am his superior, I am yours."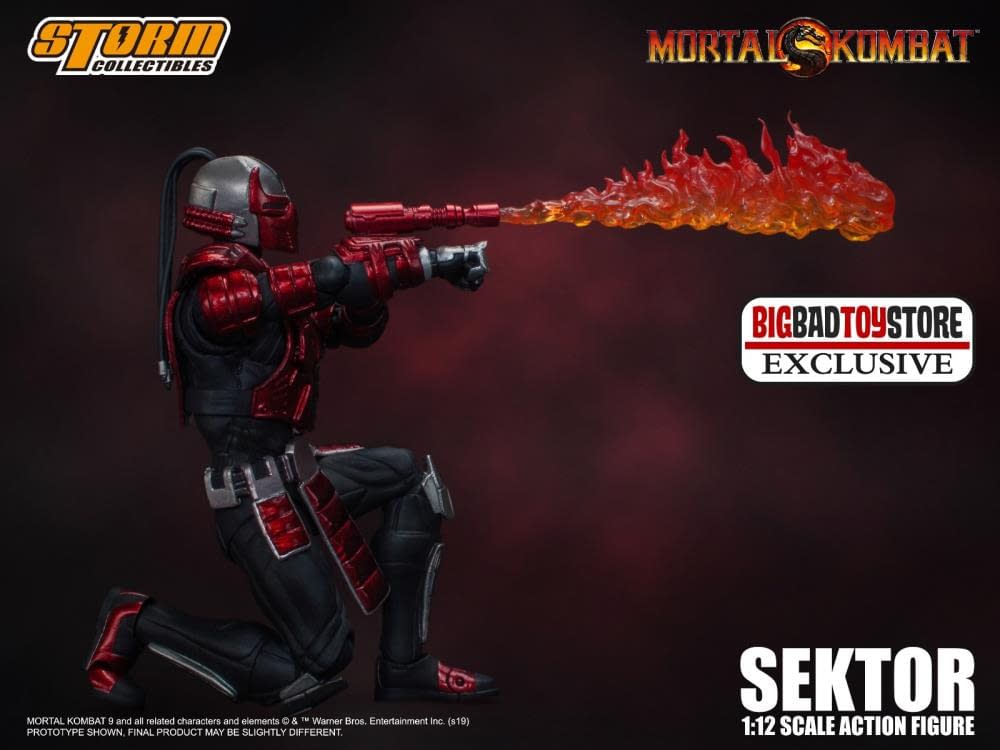 Mortal Kombat VS Series Sektor 1/12 Scale BBTS Exclusive Figure
Joining Storm Collectibles Mortal Kombat VS Series is Sektor the son of the Grand Master and loyal member of the Lin Kuei. The Grand Master is pleased at the degree to which his son relishes the life of an assassin. The secretive clan allows Sektor to express his darker nature, using any means necessary to complete his tasks. Hired by Shang Tsung, his current assignment is to attend the Mortal Kombat tournament and eliminate Earthrealm competitors. Though this mission will put his clan in good standing with Shao Kahn, Sektor's ultimate goal is to supplant his father as Grand Master of the Lin Kuei.
The BBTS exclusive includes a flame effect accessory.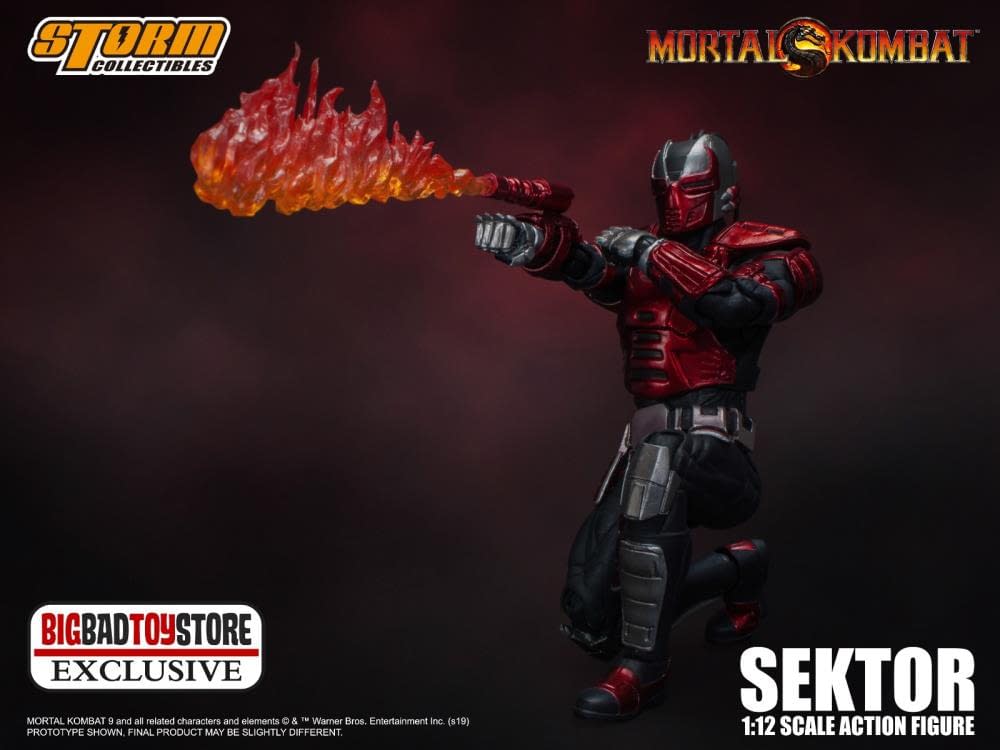 Product Features
7 inches (17.78cm)
Made of plastic
Highly articulated
From the Mortal Kombat game series
Create your own death matches
BBTS exclusive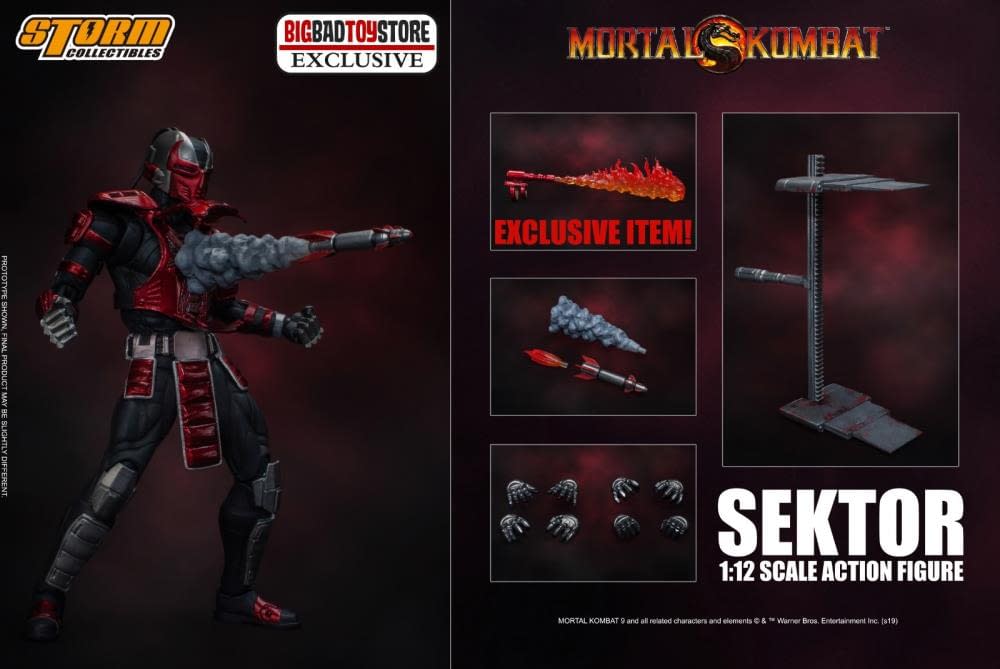 Box Contents
Sektor figure
4 Hands
Smoke missile
Smoke missile effect
Sektor's fatality (compactor)
Exclusive flame effect
Enjoyed this article? Share it!