Posted in: Beast Kingdom, Collectibles | Tagged: Adult Swim, Beast Kingdom, rick and morty
---
Morty Smith Goes Solo with Beast Kingdom's Rick and Morty DAH Line
The world of Rick and Morty are coming to life as Beast Kingdom has unveiled their latest set of Dynamic 8ction Heroes figures
---
Even more interdimensional adventures await as Morty from the hit animated series Rick and Morty has landed at Beast Kingdom. We have already seen Rick is also on the way, and now the dynamic duo can explore the galaxy together once again. Joining the Dynamic 8ction Heroes figure collection, Morty Smith features 16 points of articulation and comes equipped with an array of accessories. Morty's iconic appearance, complete with his signature yellow shirt and jeans, was nicely crafted and comes with three swappable expressions. As for accessories, Beast Kingdom included the helmet from Rick and Morty's Mind Blowers episode with three memory tubes. Morty also comes with a Pickle Rick in his Rat outfit, that only expands the misadventures fans can create. Rick and Morty fans can pre-order these DAH figures for $59.99 each with a May 2024 release with Morty here and Rick here! Wubba lubba dub dub!
New Rick and Morty Adventures Await at Beast Kingdom
"The 'Morty Smith action figure brings to life the quirky old man who embarks on adventures through various absurd parallel universes alongside his grandson Morty. Beast Kingdom's 'Entertainment Experience Brand' is unleashing a new D.A.H (Dynamic 8ction Heroes) action figure collection from the fantastically wacky world of "Rick and Morty". The DAH Morty figure from the series brings to life a highly posable action figure with approximately 16 points of articulation. The set includes three interchangeable head sculpts, offering fans various ways to portray the awkward and not-so-bright Morty accurately!"
"Adorned in his iconic yellow t-shirt and jeans, the set also features a range of accessories, including Morty's 'Mind Blowers' with three replaceable memory tubes. Alongside these, a mini Pickle Rick figurine is included to round off the set. Don't miss out on the special edition upgraded "Armor Warrior" version for an even more eclectic assortment of accessories, as well as the DAH 'Rick' set as well. Grab your set today from an official Beast Kingdom outlet."
DAH-085 Rick and Morty – Morty Smith" set includes:
Approximately 16 points of articulation
Three (3) replaceable head sculpts: (Normal, Confused, Angry)
Four (4) Interchangeable hands (fist/indicate/holding/relaxed)
Accessories: Mind Blowers, Three Test Tubes , Pickle Rick
---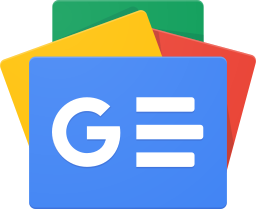 Stay up-to-date and support the site by following Bleeding Cool on Google News today!