Masters of the Universe Fans: We Did it! Snake Mountain is Happening!
Snake Mountain is happening. That's right MOTU collectors, we put our money where our mouth is, and Super7 has just announced on their social media pages that the biggest playset in Masters of the Universe history has reached its funding goal and will be produced. This is a HUGE win for collectors and validation for Super7 as a whole. They have taken a lot of (unwarranted in my opinion) guff about this playset, which has been many years in the making. This is not an easy undertaking, especially in this new retail landscape for the toy industry, and them getting this thing across the finish line is a fantastic accomplishment.
YOU Made It Real!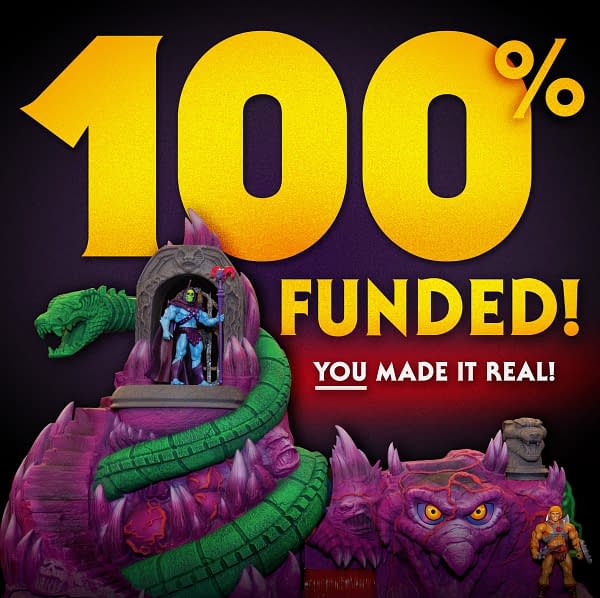 For those of you who have not been keeping up, Snake Mountain is the biggest toy set ever produced for the Masters of the Universe license ever. Clocking in at a massive 36 inches high and 48 inches wide, this is the ultimate display piece for any MOTU collector. Here are the full details:
Snake Mountain stands 36-inches high and opens to a staggering 48-inches wide
Functioning trap door with net below
Wolf-Head column storage compartment
Demon with moveable jaw
Narrow bridge of red hot lava falls
Real chains to shackle Skeletor's enemies
Break-away wall secret entrance
Skeletor's table and bone throne
Horrifying dungeon creatures
Two (2) functioning gates
Scaled for Super7's MOTU Collector's Choice deluxe 7-inch figures (figures not included)
As a collector, I am so happy this is happening for the fans. Yes, it is terribly expensive at $600. Yes, it is huge and not everyone can afford it or has a place to store it. But man, this was going to be out only shot to ever get this, and that fans believe not only in Super7, but love the property that much to get this done and get it made just brings a huge smile to my face.
There's Still Time!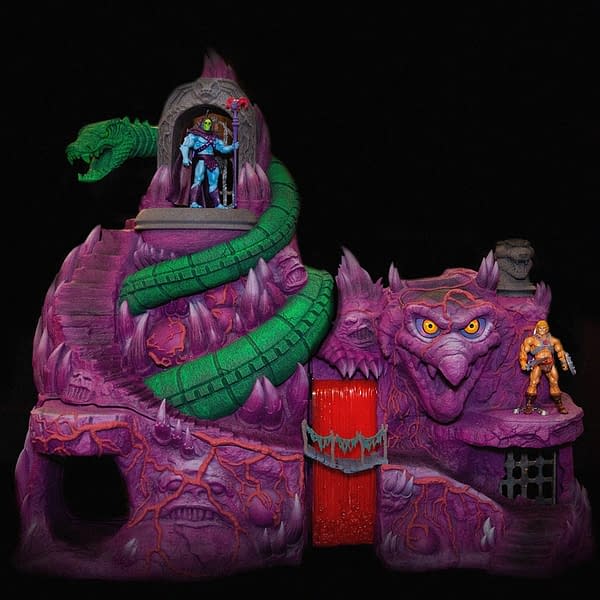 And they are not done yet! Snake Mountain is being made to order, so if you want one, you can still order it! The cutoff is this Friday May 31st at 11:59 PM PST. Once that closes, that is it, no more orders will be taken and you will have to pay a ton more on the aftermarket if you change your mind later. You can preorder from Super7 directly here (with a payment plan!), or also order here, or here. Internationally, check the links on Super7's social media pages here, here, and here.