Super7 Ghosts 'N Goblins Figure Packs on Sale This Wednesday
Remember Ghosts 'N Goblins? Sure you do. If you are an old school gamer like myself, you threw many controllers and yelled many obscenities at the screen while playing the old NES port of the game. And that was when I was a kid! As frustrating as it was, the game is a classic, and leave it to the fine folks at Super7 to make sure we will always remember playing with two sets of ReAction figures. Each three figure set of two will feature detailed sculpts of all the favorites from the game: two versions of Arthur, a Unicorn, a zombie, a skeleton, and Astaroth. They are the standard ReAction 5 POA figures. They come in wonderful G'N G themed boxes.
They will be available to order this Wednesday, January 23 in the Super7 store. Check out both sets and some more details down below.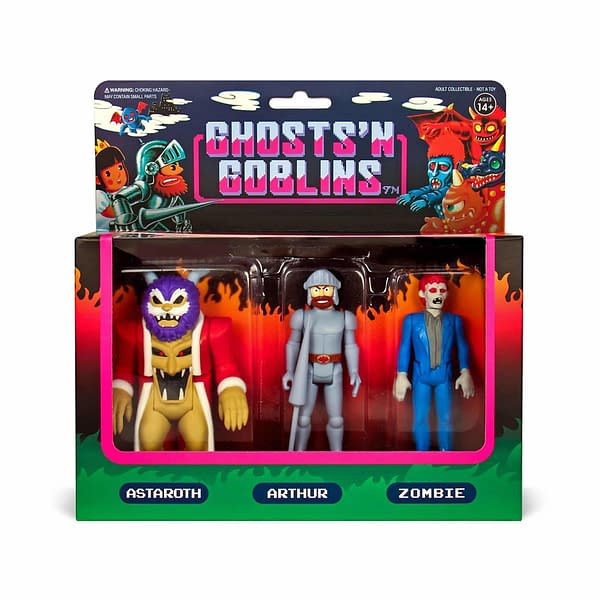 Straight out of the hardest video game ever! The Ghosts 'n Goblins 3.75-inch ReAction Figures in two 3-Packs featuring Astaroth, Arthur with armor, and Zombie (Pack A) and Unicorn, Arthur in Underwear, and Skeleton (Pack B). Recreate your most frustrating Ghosts 'n Goblins fails in real life! The Ghosts 'n Goblins 3-Packs will be available online next Wednesday – 1/23 at 12:00pm Noon PST.