ThreeZero has been coming out with some great products lately but this one will definitely please a lot of the gaming community. If you didn't know ThreeZero took over all products and licenses that were in development from 3A one of those licenses was Bungie's Destiny toy line. This means that Threezero has taken over the Destiny collectibles, and we finally get a first look at their next Destiny 2 1/6 scale figures. We are greeted with a single first look image from ThreeZero but is show plenty. This time we are getting too special armor sets with special shaders on them, and as a gamer, the shader makes the armor. We will be looking at Destiny 2 Warlock Philomath character with two special shaders. The first shooter is the Golden Trace shader and the second is from the Leviathan Raid with Calus's Selected shader. He figures look remarkably detail especially with all the designs throughout their outfit they definitely look high quality with cloth attachments to the costume. It does look like each figure will come with a separate weapon accessory and possibly they will have their own ghost too. Just need your fans can start collecting once again and add two new warlocks from ThreeZero to their collection.
There was no given release date or even an estimated price for these figures with the image. So stay tuned here at Bleeding Cool to find out when the ThreeZero Warlock Philomath Destiny 2 figures will go live and what other surprises will be in store when these figures when they release. When they go live, they will go live here so stay glued to your screens for more info. Don't forget to check out some of the great products coming soon from ThreeZero until then.
"If you come looking for wise words, I shall try but I ask you to turn them into action."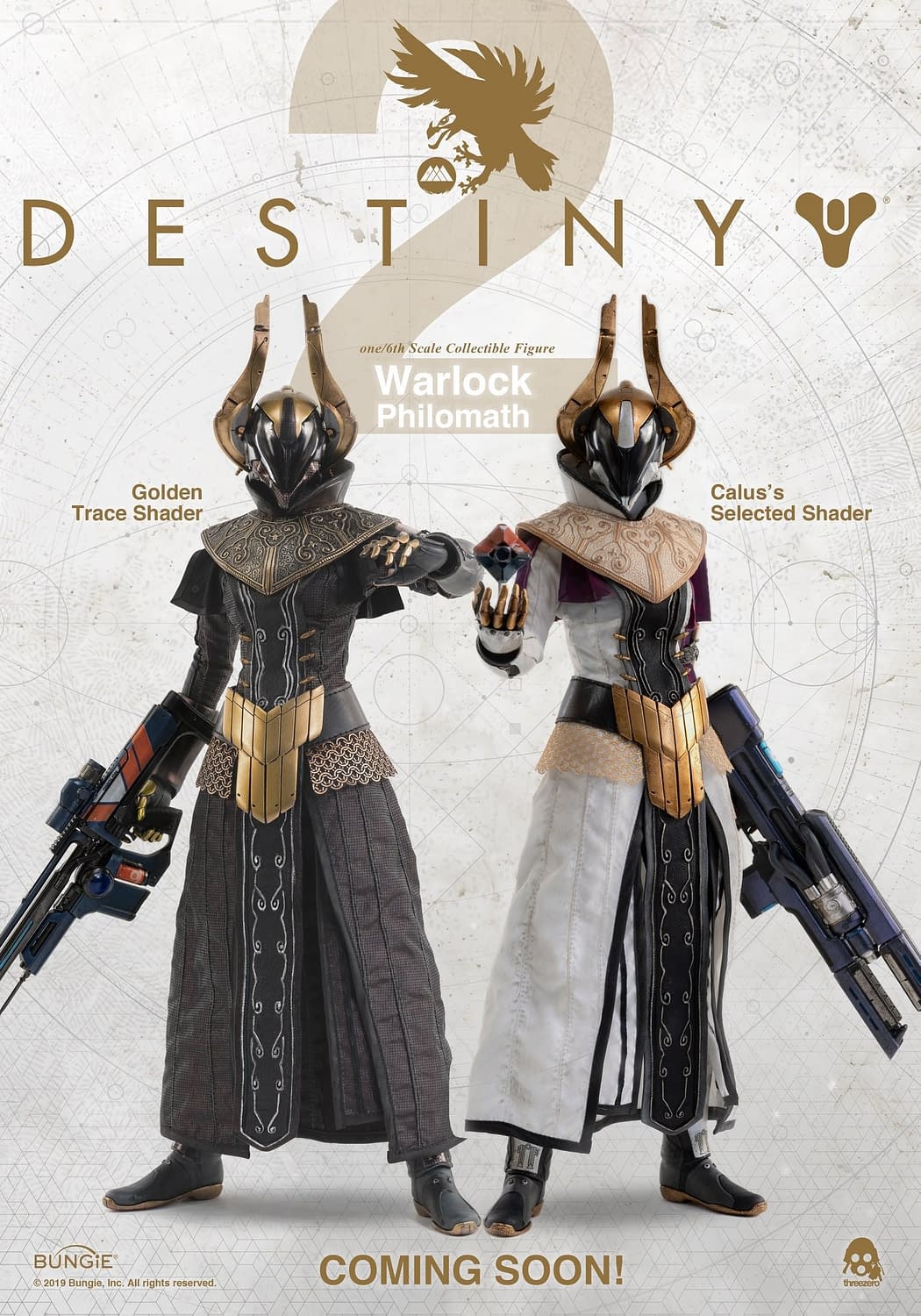 Enjoyed this article? Share it!