Xenomorph T-Rex Comes to Life with REBOR's Bloodlord X-Rex Figure
Xenomorph is a creature that can easily give anyone nightmares. These devastating creatures have filled the sci-fi community with some great movies and toys. My favorite part of the Xenomorph mythos is the "what if' scenarios, Kenner conquered this back in the day with their line of Xenomorph Alien Figures but I think we have a new contender. You might be thinking it is NECA after their reimagined Alien Rhino figure but no its a new contender, it's REBOR. This company has created some amazing Dinosaur collectibles but this one really takes the cake. This time we are getting a fusion creature between the Alien Xenomorph and the T-Rex and this figure is beautiful! This so-called X-Rex gives us the best of both worlds with a highly detailed figure that has a metallic finish. The artists put a lot of love in this figure and it is ready to make the jungle run red. The X-Rex has a bendable tail which is a great feature to have, the ability to remove its tongue and rotating arms. It does have some size to it too with a 17-inch length and it being scaled at 1/35. This figure is perfect for any Alien Xenomorph fan and any dinosaur groupie that wants a beautifully crafted collectible.
The Xenomorph T-Rex or REBOR Bloodlord X-Rex (much cooler name) is available for pre-order already and you can find it located here. It is priced at only $44.99, which is a great price for such a talented piece and it is set to release in February 2020. Check out the other Prehistoric figures also available from REBOR to expand your Dino collection too!
In the Jungle no one can hear you scream…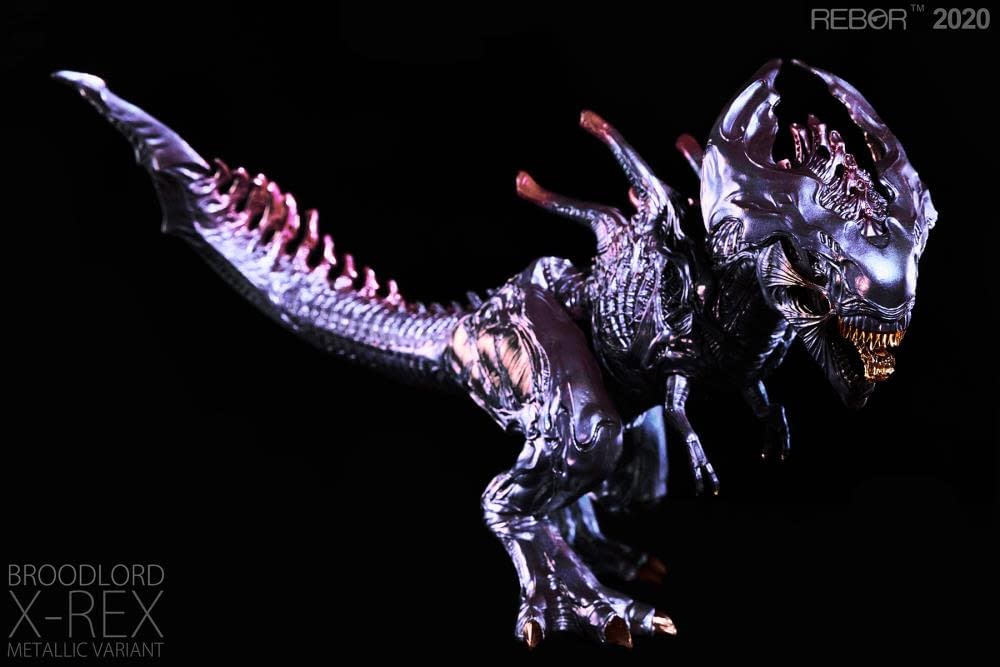 Broodlord X-Rex (Metallic Variant) 1/35 Scale Replica By REBOR
REBOR 1:35 Broodlord X-REX Metallic Variant measures 43cm in length, featuring removable tongue, rotatable arms, and bendable tail. It will be ready to ship in February 2020!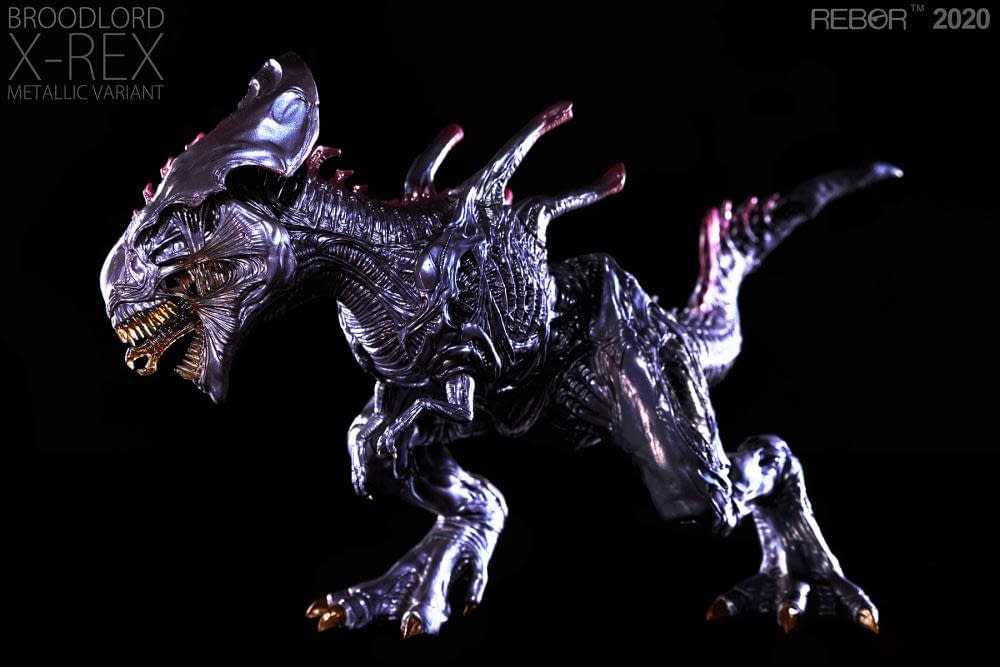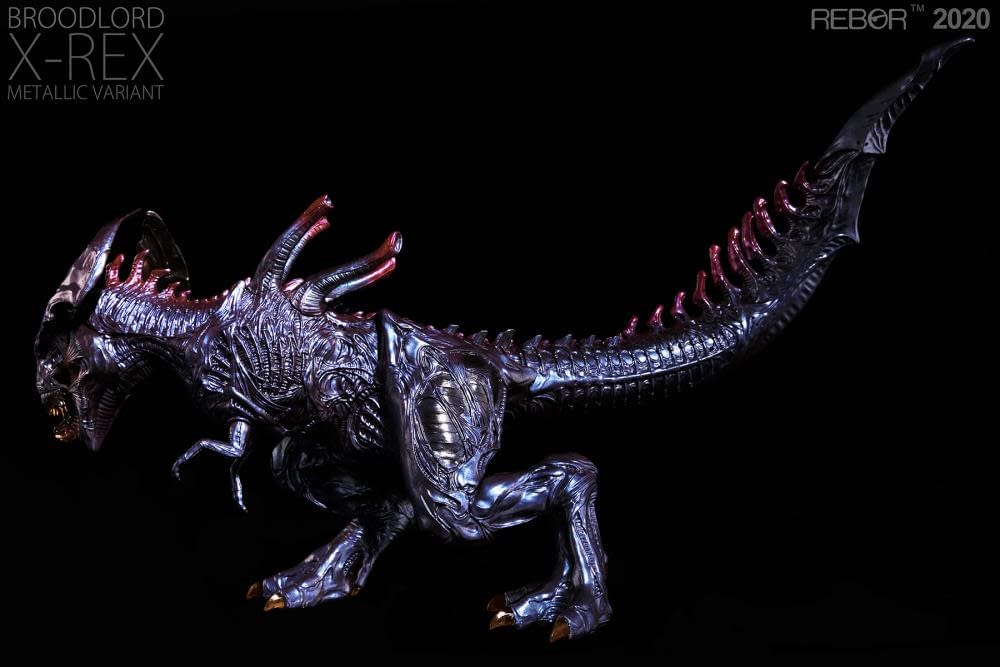 Product Description
From Rebor, the Broodlord X-Rex measures about 17 inches long and has been painted with a metallic finish. The Broodlord X-Rex has been made of solid PVC and features a removable tongue, rotatable arms, and a bendable tail.
Product Features
16.90 inches (43cm)
Made of PVS
Metallic finish
Rotatable arms
Bendable tail
Removable tongue