Comic Book Wins and Losses, Week of May 9th, 2018: No Justice for Deadpool
Welcome to the next installment of Comic Book Wins and Losses! This week, we're going to try something a little different. To limit myself and to, honestly, make these a little easier to construct, there will only be five wins and five losses. This may fluctuate depending on circumstances, but that will be the template going forward. Also, it will be listed in descending order, starting with the grandest winner going down until we reach the most abyssmal loser.
Now, let's get started.
Wins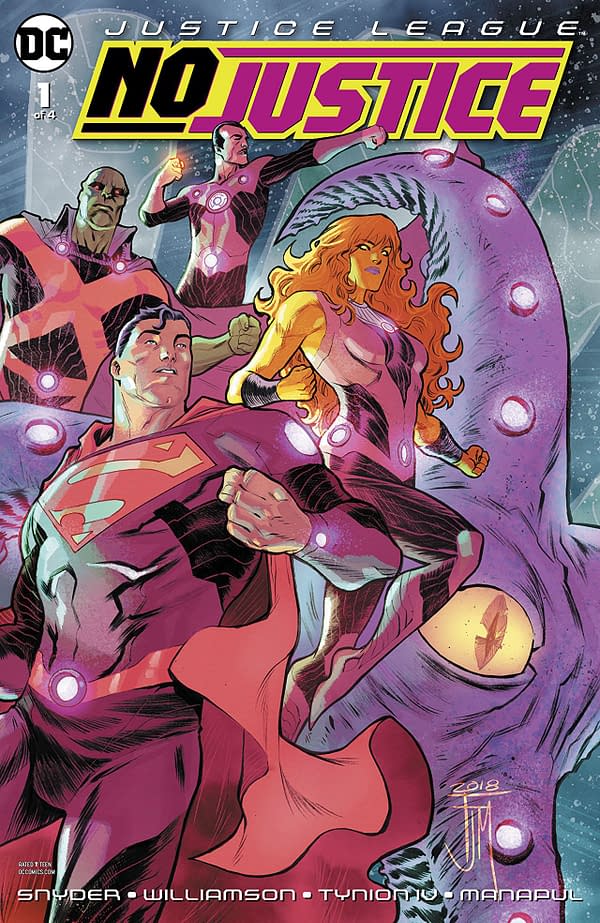 1. Win: Justice League: No Justice #1
I'll admit this one is playing to my preferences, but I adored Justice League: No Justice #1. Between the bananas concept and team lineups as well as the gorgeous artwork of Francis Manapul, this one checked all my boxes. Plus, the pacing was smooth and that premise really is interesting. This one left me very excited, and it is my choice for the week.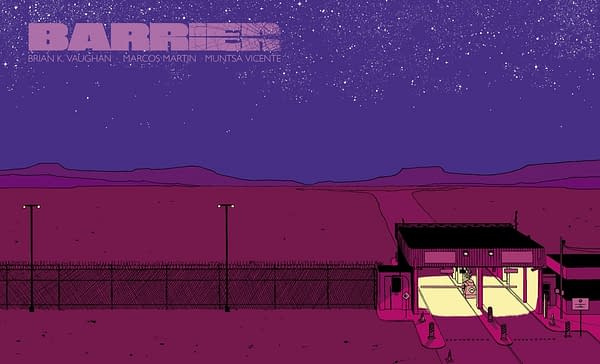 2. Barrier #1
A brillaint book about the divisions in humanity, Barrier constructs a vividly realistic world with two interesting protagonists and a compelling conflict. The finale is wild to boot, and Marcos Martin and Muntsa Vicente's artwork is outright fantastic.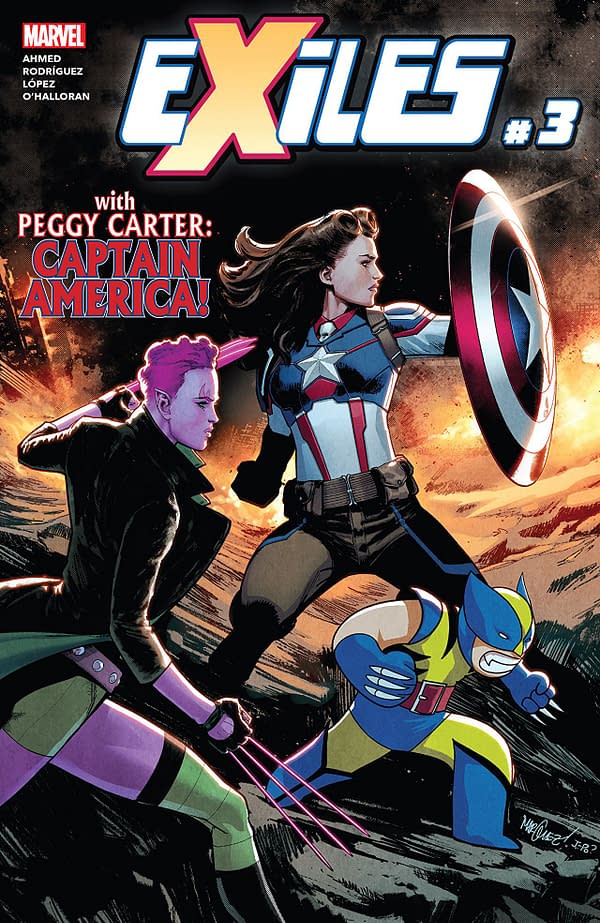 3. Exiles #3
Saladin Ahmed and Javier Rodrigeuz's Exiles continues to amaze with its boundless creativity, upbeat personality, and visual vibrancy. This issue brings the reader to bizarre new worlds. Plus, Morph is back! And Peggy Carter is Captain America!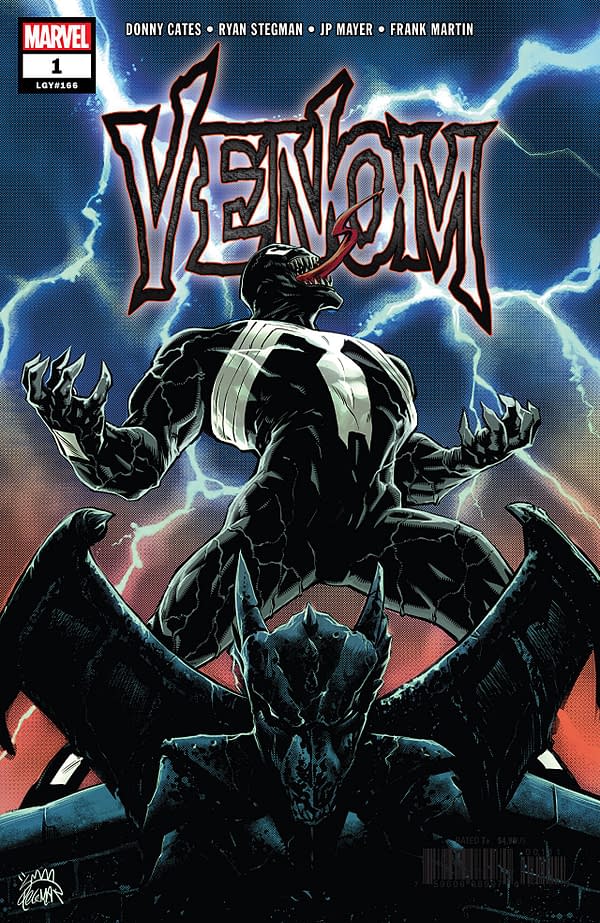 4. Venom #1
Donny Cates and Ryan Stegman rocked it with their start on Venom in this brilliant and strange first issue. The comic continues to focus on the relationship between Eddie and Venom, and we meet a possible symbiote "god," which seems like a promising new antagonist.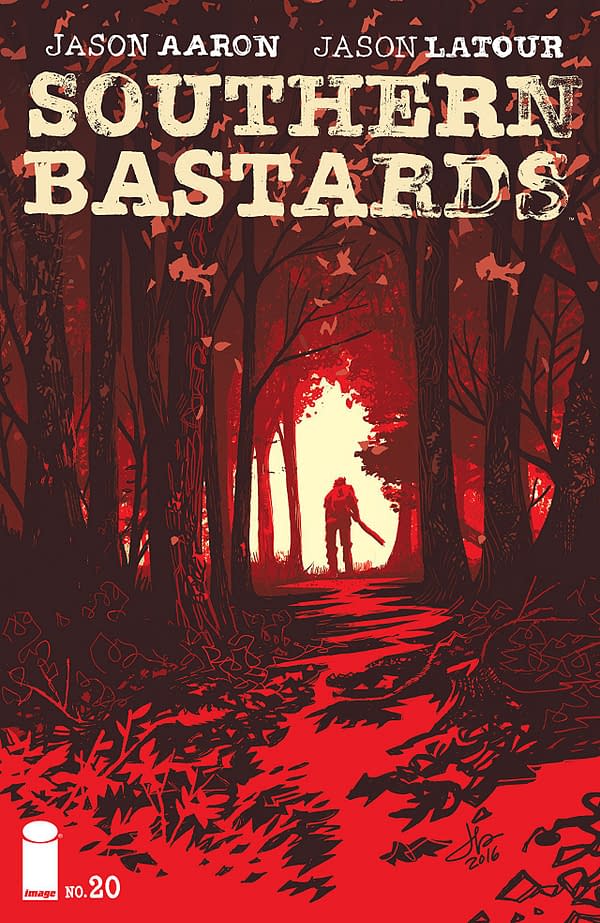 5. Southern Bastards #20
The final issue in this arc of Southern Bastards rounds out the winners list. Jason Aaron and Jason Latour bring about a brutal and vicious comic about a trio of Craw County residents trying to kill each other. It is wall-to-wall piss and vinegar, and I loved it.
Losses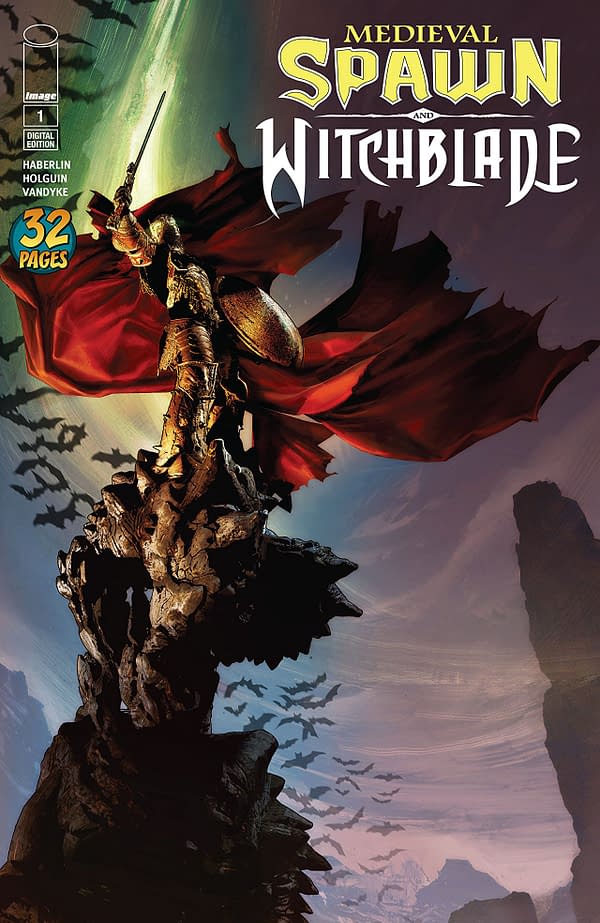 5. Medieval Spawn and Witchblade #1
Already stretching my definition of a "loss," Medieval Spawn and Witchblade #1 earns a spot on this list for how dull this opening issue is. There are few characters that even near interest, and the plot is painfully conventional for a fantasy title. While Brian Haberlin's artwork is brilliant, it doesn't fix the boring plot.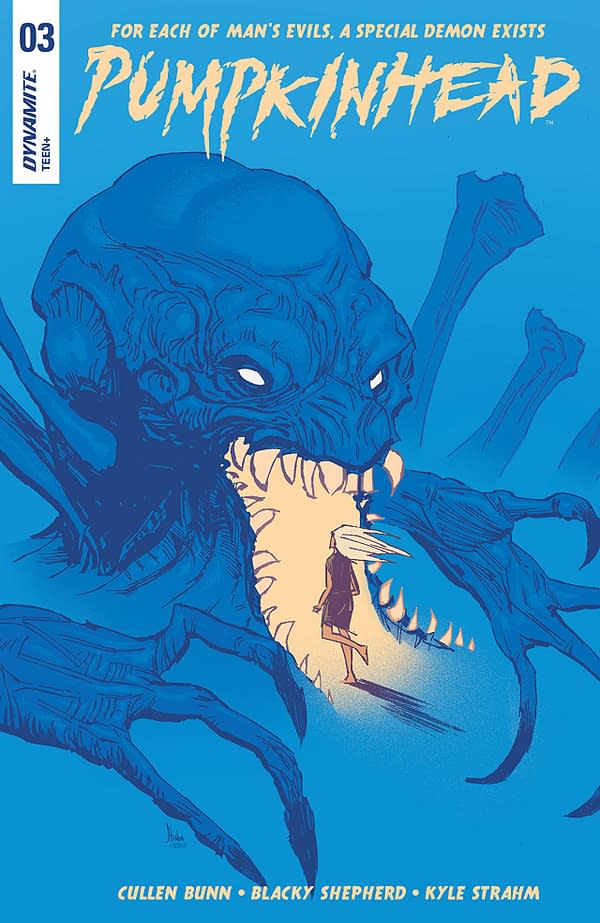 4. Pumpkinhead #3
What could have been a brilliantly fun action-horror comic is held back by the comic's need to keep multiple plates spinning, diffusing any momentum and tension. On top of that, the art becomes shaky in parts and has degraded from the appealing first installment.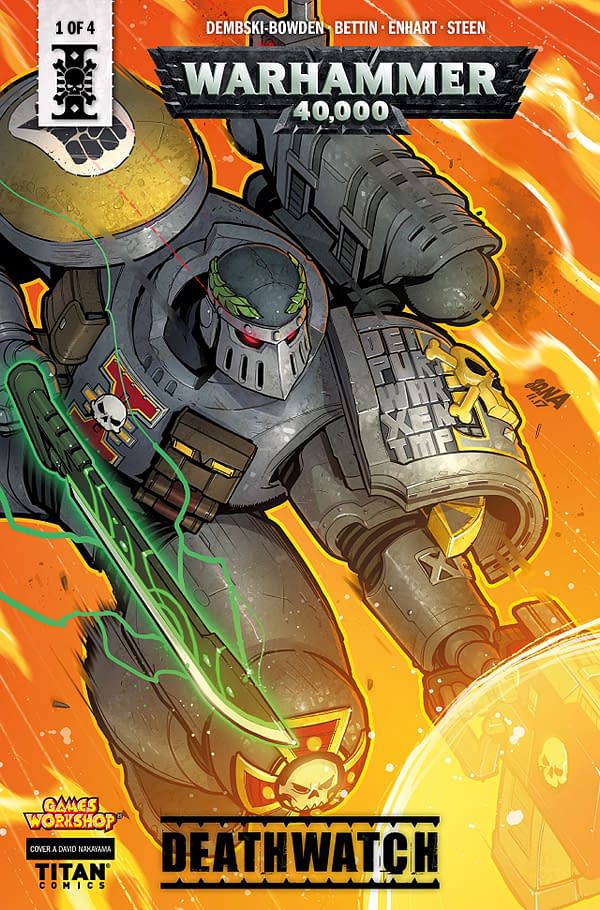 3. Warhammer 40k: Deathwatch #1
Maybe Warhammer comics are just not for me, but this was an intensely boring comic. The characters were almost nonexistant in their own book, and the concept was vague. The art was strong, but the visual design is so rough that there is little the artists can do to make up for it.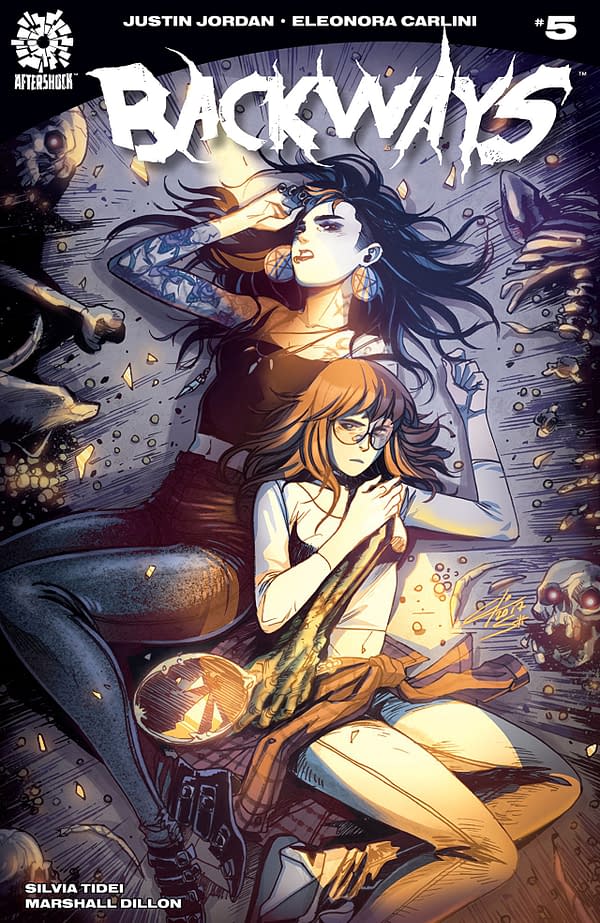 2. Backways #5
This ranks higher because of how disappointing the downfall of this comic was. I loved the first four issues of Backways, but I mistakenly thought that the vagueness of its protagonist, Anna, was intentional. This seems to not be the case as of this issue, and the plot comes to its end at a breakneck pace through ill-definded plot devices. This one broke my heart.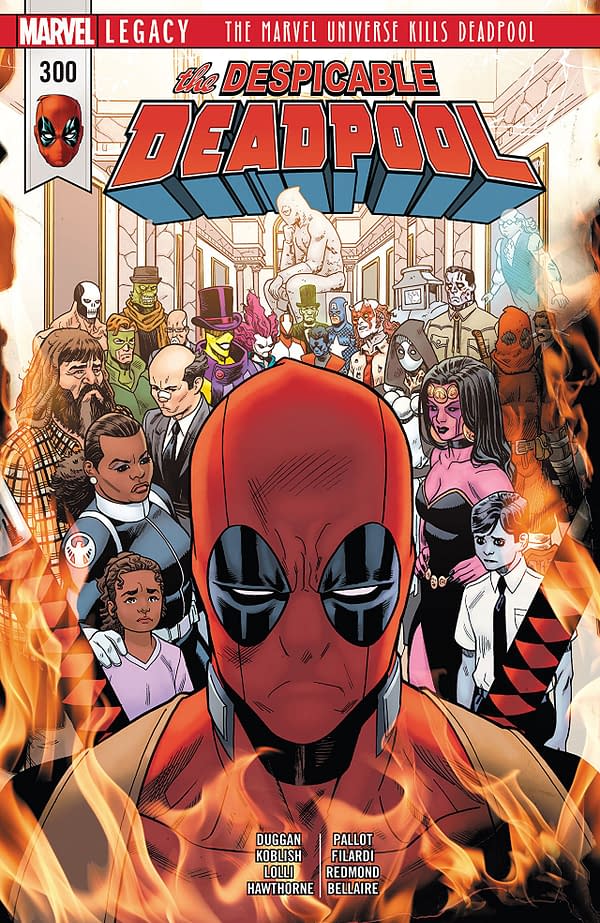 1. The Despicable Deadpool #300
The biggest loser of the week, The Despicable Deadpool #300 is among the worst comics I've read in recent years. Painfully long, agonizingly unfunny, and frustrating beyond belief, this book was a endurance test more than a graphic story. Read my review if you want more on that. This book has removed enough brain cells as it is.
That concludes another entry to Bleeding Cool's Comic Book Wins and Losses. Look out later for more reviews for the weeks to come as well as Comics for Your Pull Box. See you then!