Comics for Your Pull Box: May 16th, 2018 – Garth Ennis Two-Shot and Quicksilver Won't Surrender
It's that time again: we're looking at the comics of the week ahead, and we here at Bleeding Cool will help you decide which books deserve to be in your pull box. Here is the ComicList catalogue for the full offerings, and let's get started.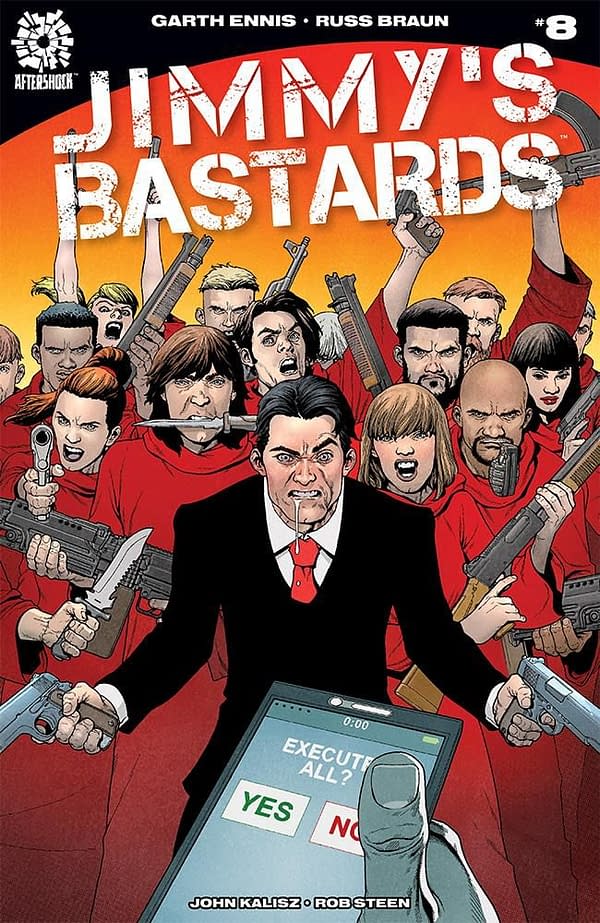 Jimmy's Bastards #8
Garth Ennis and Russ Braun continue to bring Jimmy's Bastards to a screeching finale this week. Jimmy Regent and Nancy are facing down Jimmy's horde of bastard children, but there is still one more secret to be revealed. This action-packed and comical riff on James Bond is looking to end with a memorable bang.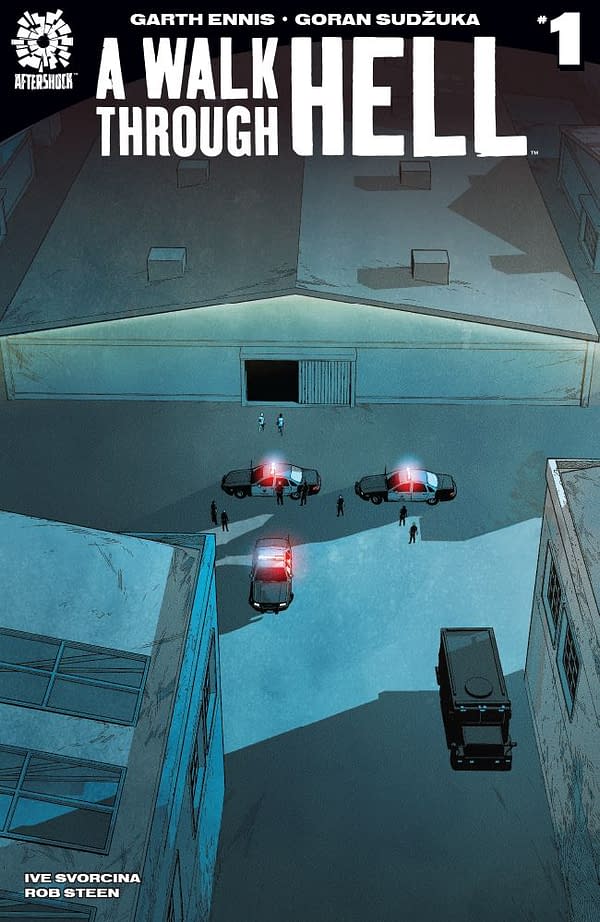 A Walk Through Hell #1
Another Garth Ennis comic coming out of AfterShock this week, this time joined by artist Goran Sudzuka. I've actually read this one already (expect a review later today or tomorrow), and it is a fantastic ride. The pacing is slow but tense, leading to a delightfully horrific finale. This one is definitely worth your time.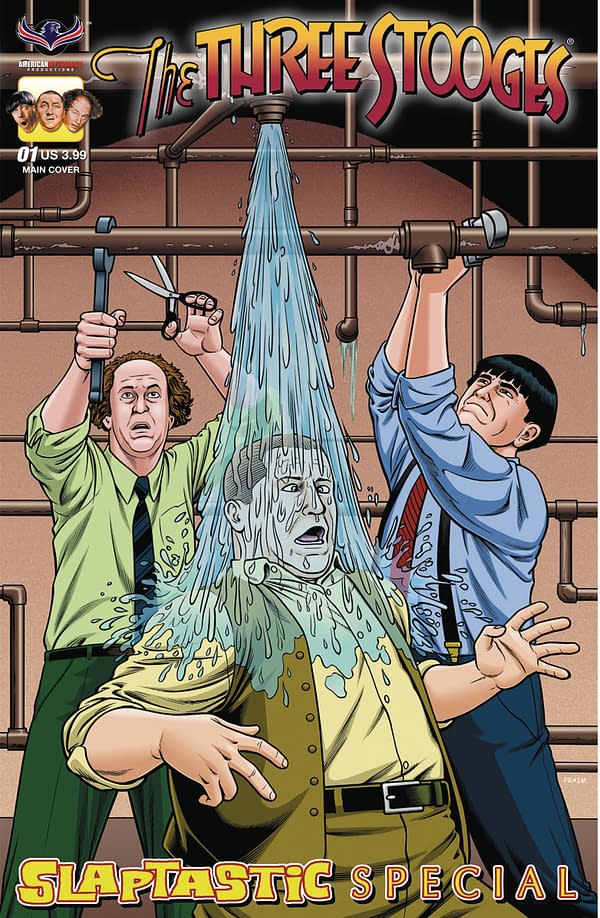 Three Stooges Slaptastic Special #1
American Mythology brings you this celebration of Three Stooges from S.A Check, Brendon and Brian Fraim. If it's a faithful or smartly fresh recreation of the exploits of the beloved Stooges, then it should be an entertaining read.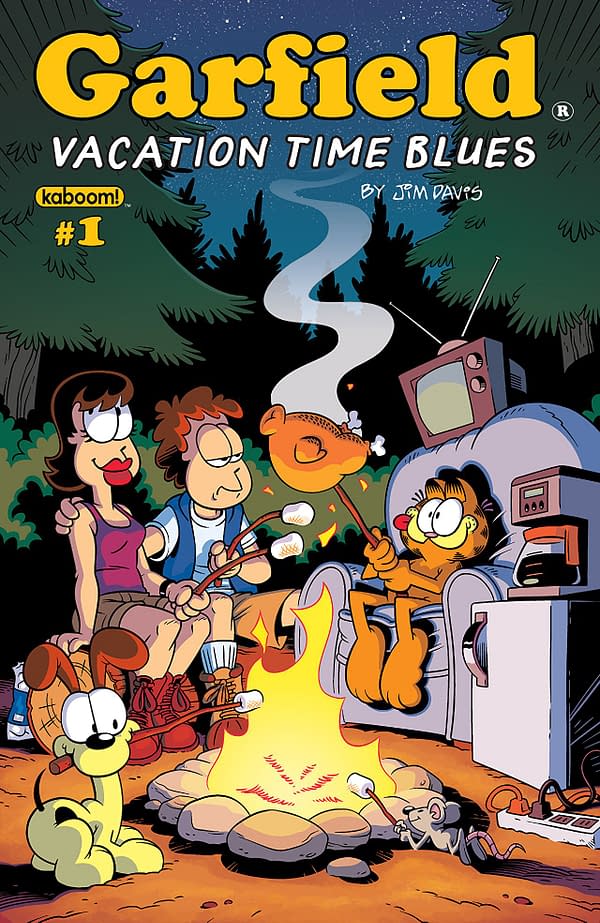 Garfield 2018 Vacation Time Blues #1
Fans of Garfield rejoice! Boom! Studios is bringing out a mega-sized comic this week. There are two major stories in this issue. The first brings the break-up of Jon and Liz! The second brings a Lasagna Monster! Both are equally frightening in my view. This one comes from Mark Evanier, Scott Nickel, Antonio Alfaro, and David DeGrand.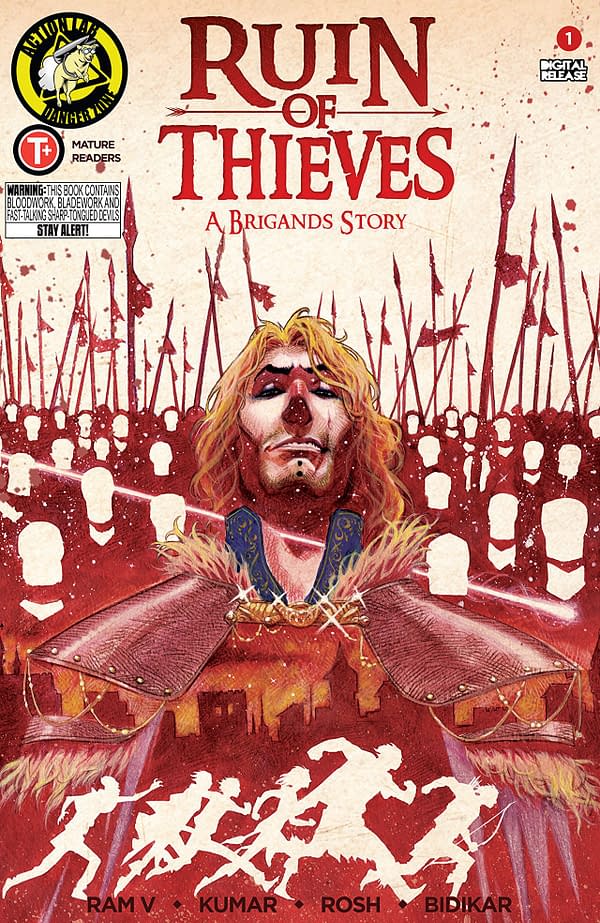 Ruin of Thieves: A Brigand's Story #1
Action Labs' Danger Zone imprint brings this story Ram V, ROSH, and Sumit Kumar bring this of a war for power in light of a comet streaking across the sky. Stilian "Blackheart" Desault is at the center of all of this, leading our heroes through this war.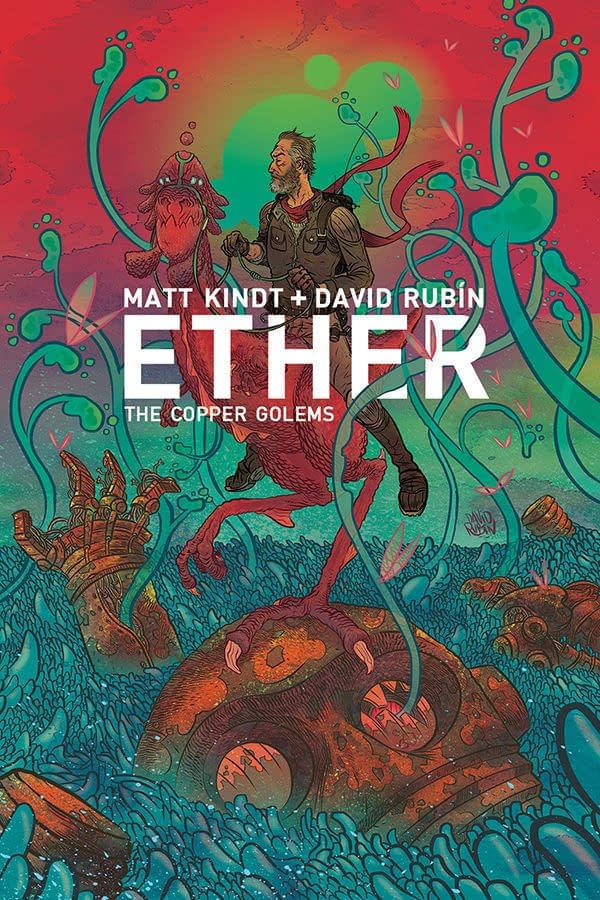 Ether Copper: Golems #1
Matt Kindt and David Rubin bring this collision of Earth and Ether, leaving it to Boone Dias and his team to save both worlds.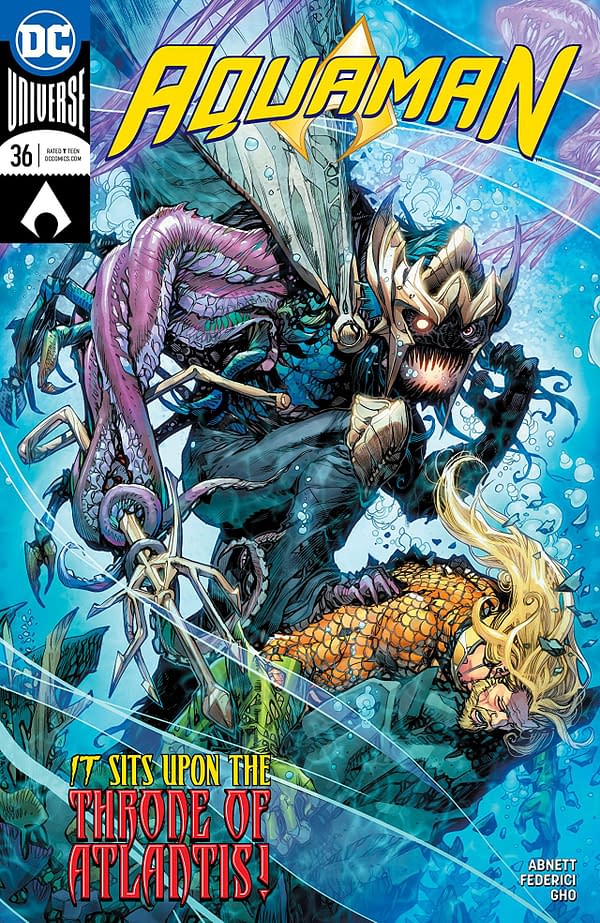 Aquaman #36
Dan Abnett and Riccardo Federici bring Aquaman and King Corum Rath into conflict once again. However, Rath is powered by a dark god, and he has a double agent in the resistant Undercurrent's ranks.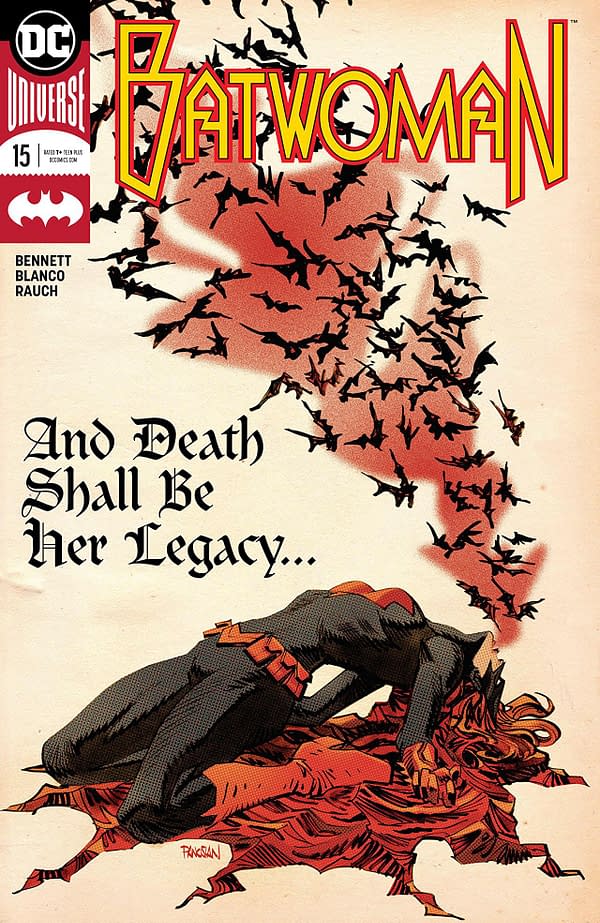 Batwoman #15
Kate Kane finds herself on the opposite side of her sister as Alice's plans come to fruition and plague-ridden bats fill the skies of Gotham City. Marguerite Bennett and Fernando Blanco continues their epic run on the most underappreciated gem of DC's Rebirth line.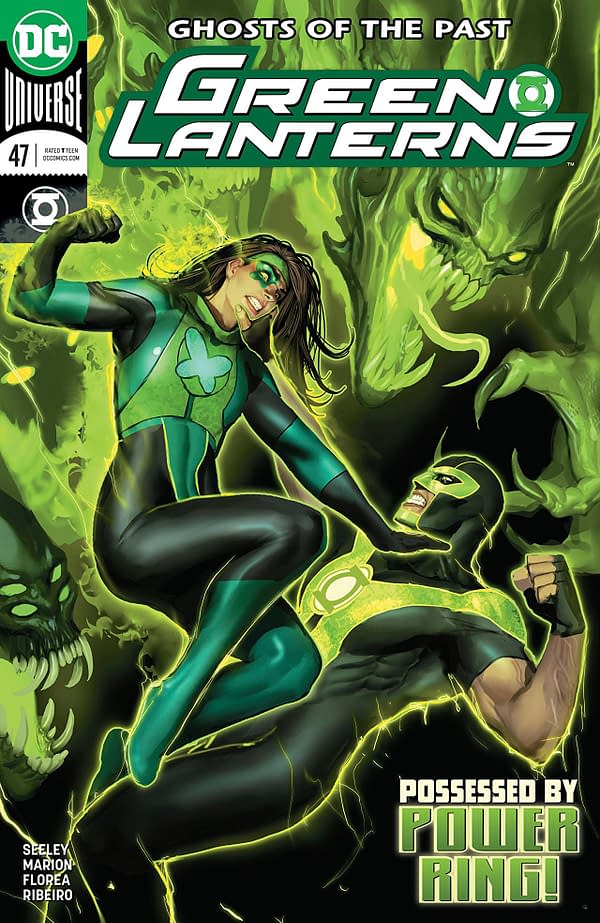 Green Lanterns #47
Green Lanterns #47 brings back Jessica Cruz as Power Ring as Simon Baz desperately tries to save his partner from herself. This epic arc of the title continues, brought to life by Tim Seeley and V. Ken Marion.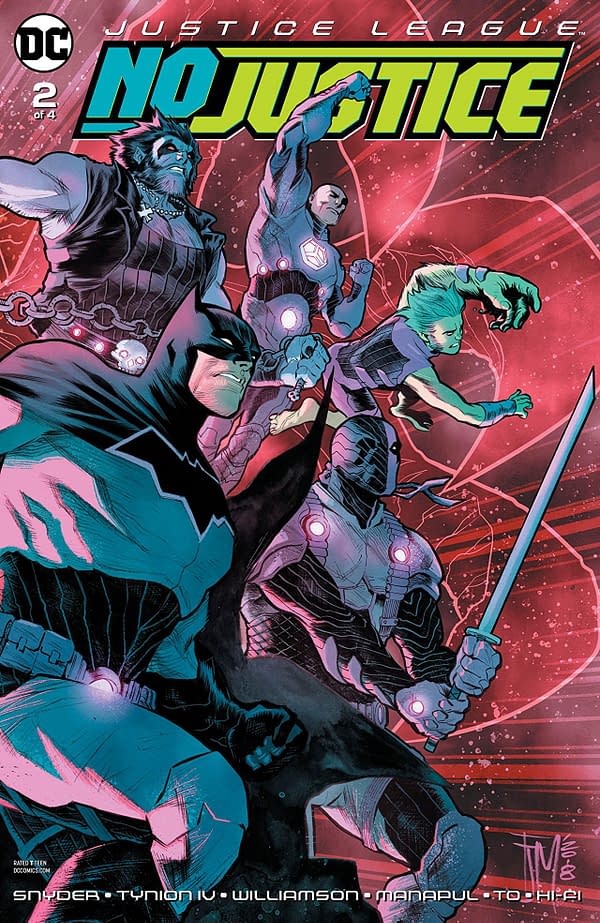 Justice League: No Justice #2
The four newly formed Justice League teams must go forward without Brainiac and save the planet of Colu from the Wisdom Omega Titan in this epic from Scott Snyder, James Tynion IV, Joshua Williamson, Marcus To, and Hi-Fi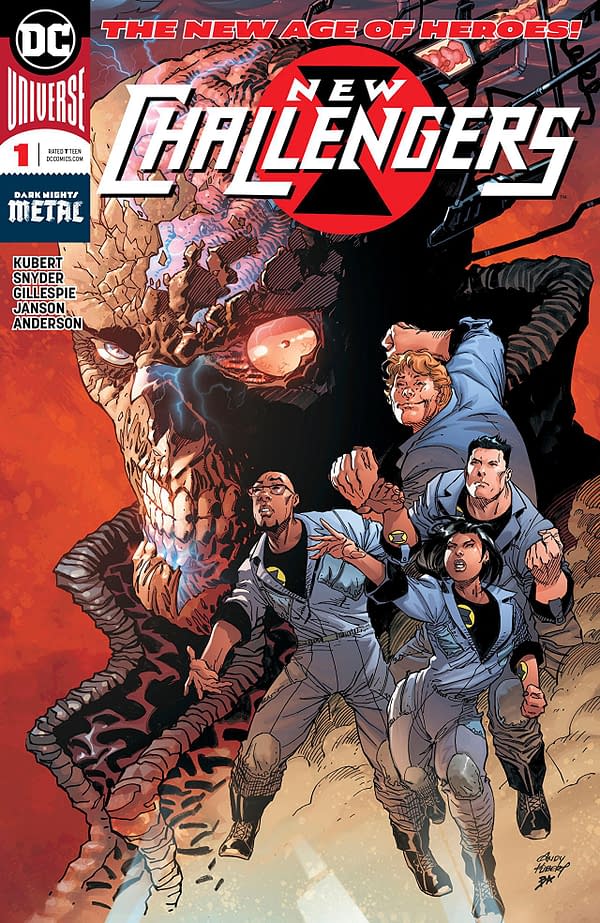 New Challengers #1
The Challengers of the Unknown returns in the shadow of Dark Nights: Metal. Scott Snyder, Aaron Gillespie, and Andy Kubert bring this revival to life, with the Challengers of the Unknown being reformed with a whole new lineup to save the multiverse!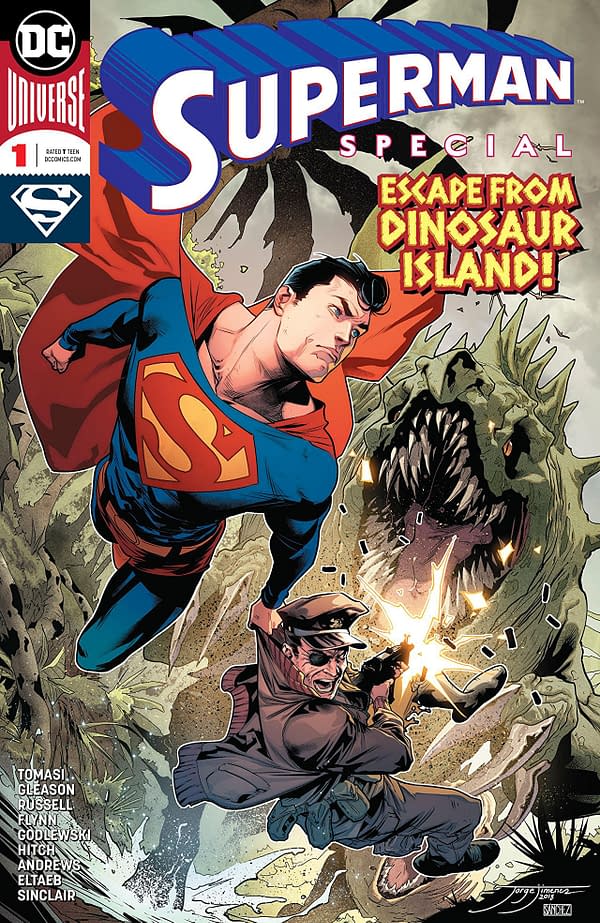 Superman Special #1
Superman returns to Dinosaur Island to fufill a promise to Captain Storm. This is Patrick Gleason and Peter J. Tomasi's swan song on the Superman title before the era of Brian Michael Bendis, and they will be joined by Bryan Hitch, Mark Russell, Kaare Kyle Andrews, Scott Godlewski and more.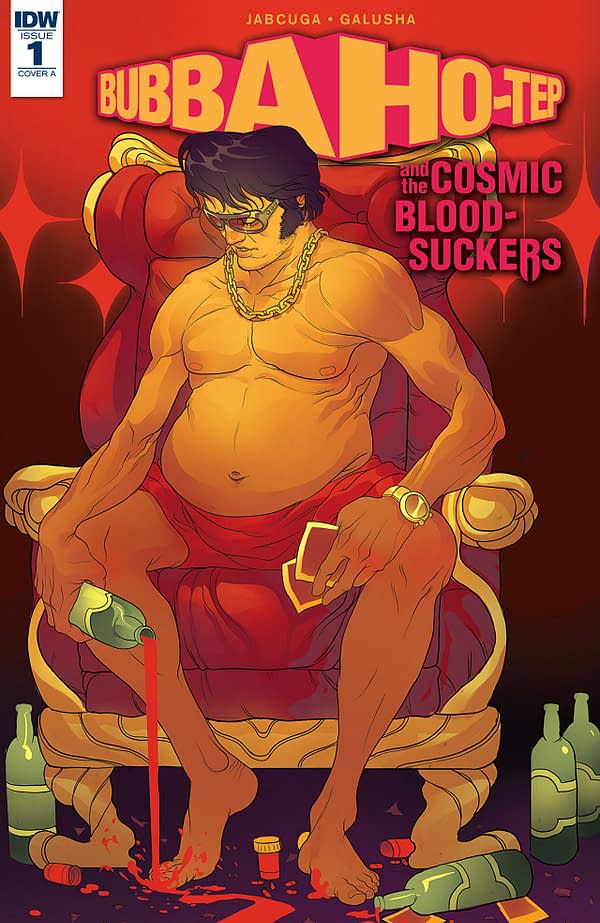 Bubba Ho-Tep and the Cosmic Bloodsuckers #1
The cult classic Bruce Campbell film, Bubba Ho-Tep, receives a follow-up in this IDW Publishing comic by Joshua Jobcuga, Joe R. Lansdale, and Tadd Galusha. While I'm unsure if it can live up to the film without Campbell, it's certainly worth checking out an elderly Elvis Presley fighting alien vampires on behalf of Richard Nixonhe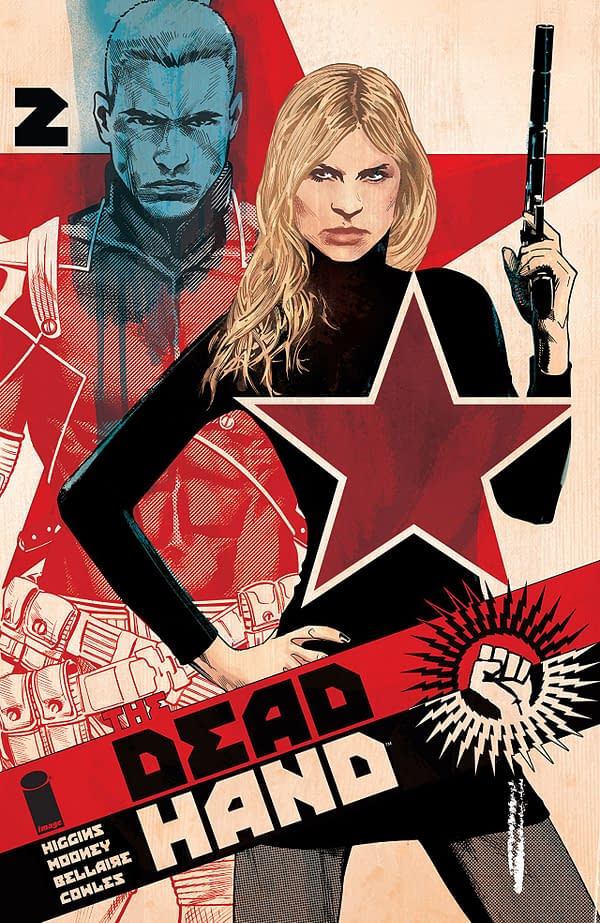 The Dead Hand #2
Kyle Higgins and Stephen Mooney busted out the door with Dead Hand last month, this Cold War fallout comic remniscent of the excellent run on Captain America by Ed Brubaker. Hopefully, this comic can keep up the good work. It's certainly earned a second read.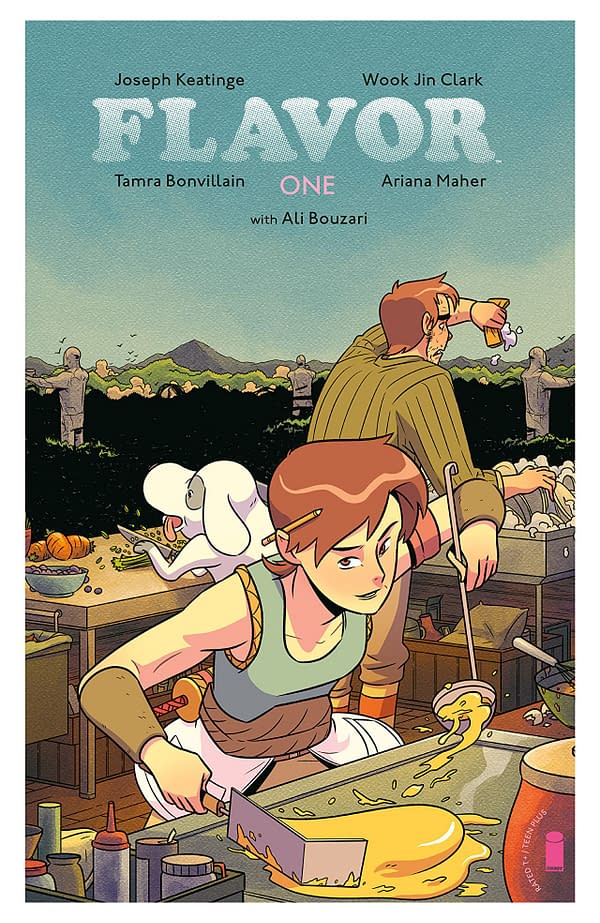 Flavor #1
Image Comics bring this interesting story about chefs working in a walled city who have discovered conspiracy to end it all. In this future, chefs are the most honored people in the city, and food is celebrated. Joseph Keatinge, Wook Jim Clark, Rich Tommaso, and Tamra Bonvillain.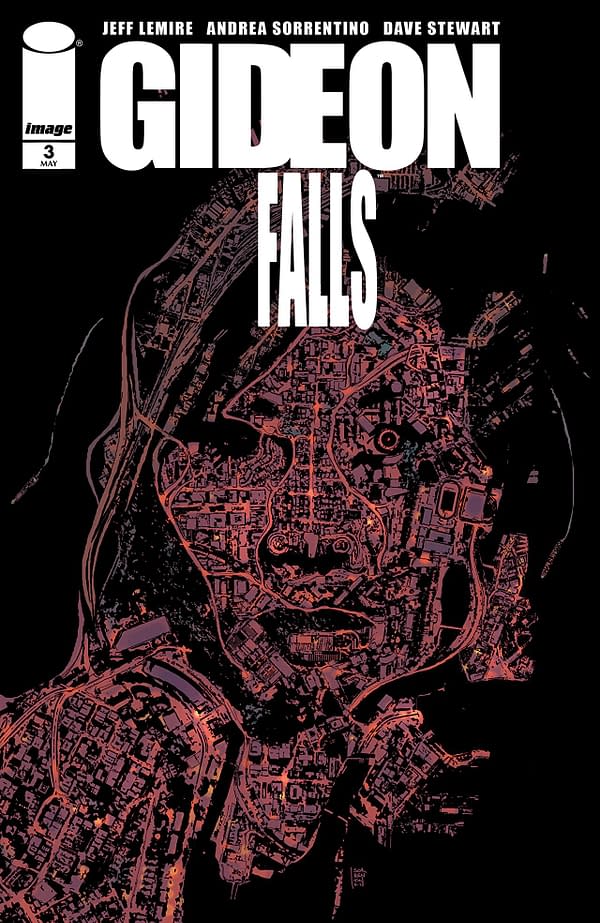 Gideon Falls #3
Another issue of Gideon Falls from the talented Jeff Lemire and Andrea Sorrentino. This book is wonderful, and I look forward to see where it goes. It's an esoteric and bizarre book, and everyone should check it out.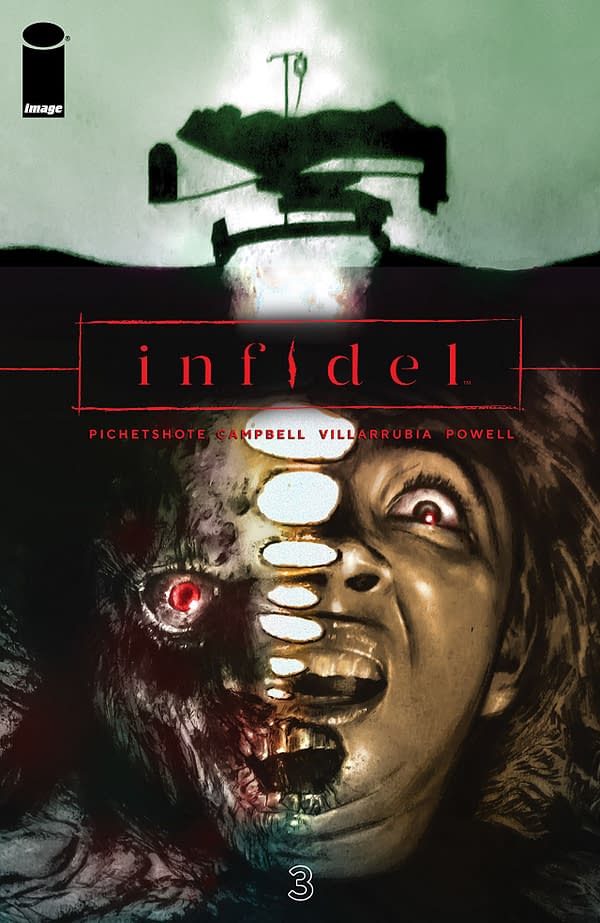 Infidel #3
Aisha is under an unending attack from the spirits of the apartment, and she most cope with this as well as the apparent death of Leslie. Pornsak Pichetshote, Aaron Campbell, and Jose Villarrubia. This is a brilliant horror comic. You should be reading it.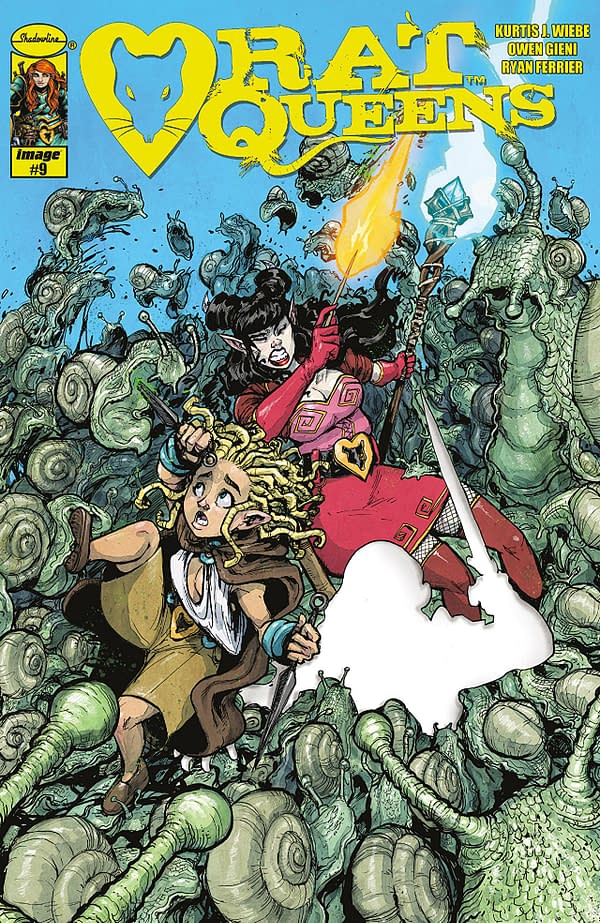 Rat Queens #9
The excellent Rat Queens, which I have woefully overlooked since my last review of the book, continues this week under creators Kurtis J. Wiebe and Owen Gieni. The cast of this comic is very likable, and it is among the most unique fantasy comics on the market.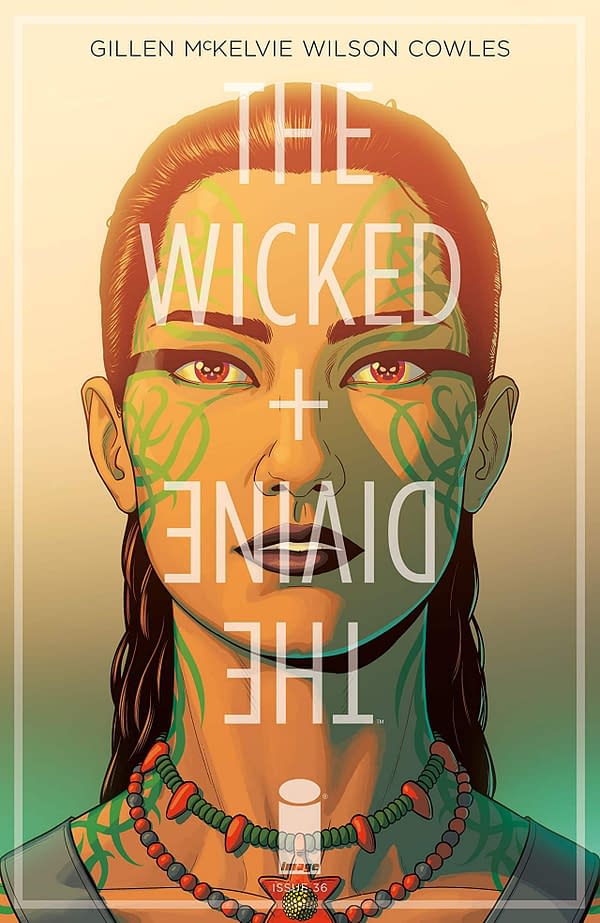 Wicked + Divine #36
What more needs to be said about Wicked + Divine by Kieron Gillen, Jamie McKelvie, and Matt Wilson? Read it.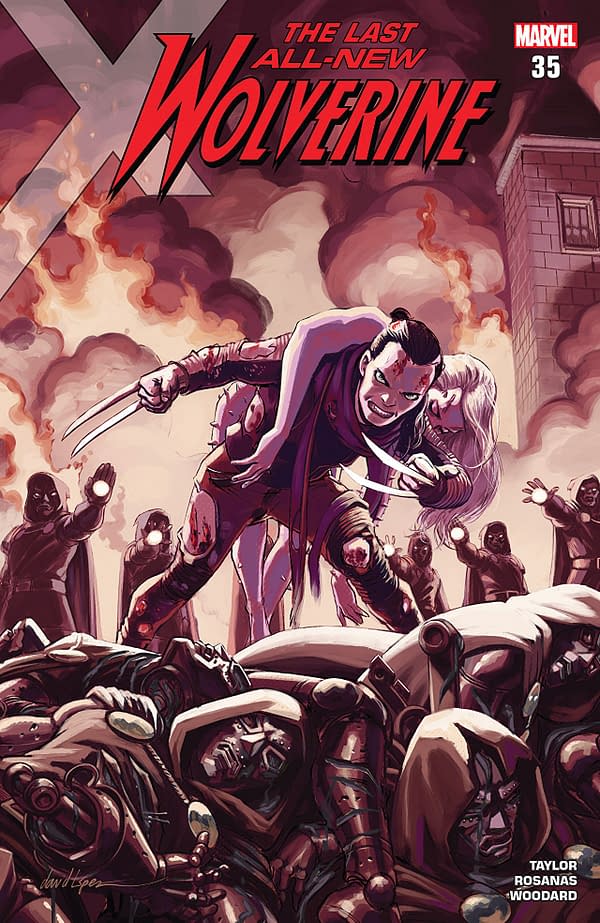 All-New Wolverine #35
All-New Wolverine nears its end with Laura, Gabby, and their friends having infiltrated Latveria to save their lost sister and kill Doctor Doom itself. Tom Taylor, Ramon Rosanas, and Nolan Woodard bring this part of the final chapter to life.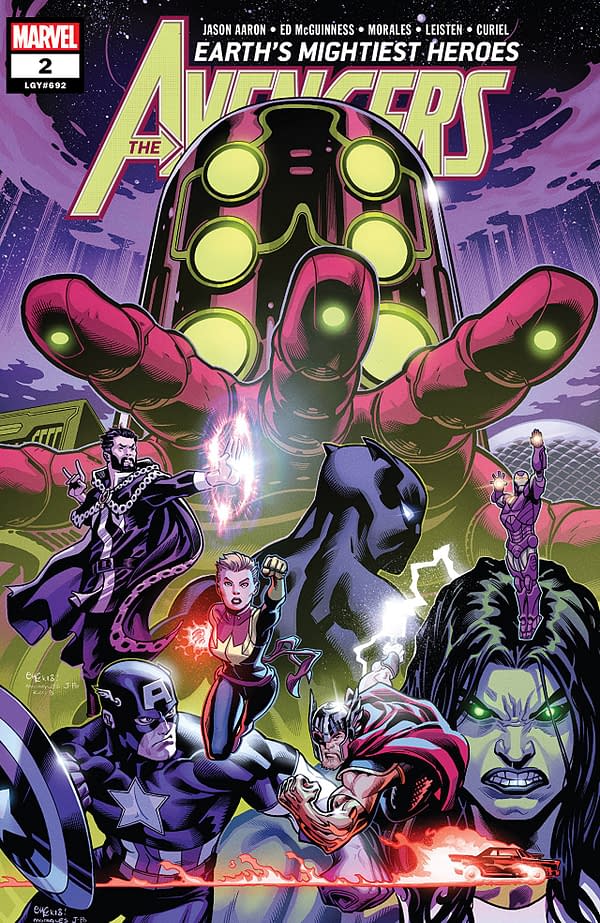 Avengers #2
Jason Aaron and Ed McGuinness' Avengers continues its exploration through the Final Host in the hopes of saving the world from these cosmic colossi. The first issue impressed and left a lot of places for the comic to go. Plus, it's the Avengers, the greatest superhero team ever. (Don't @ me without Thunderbolts as a counterpoint).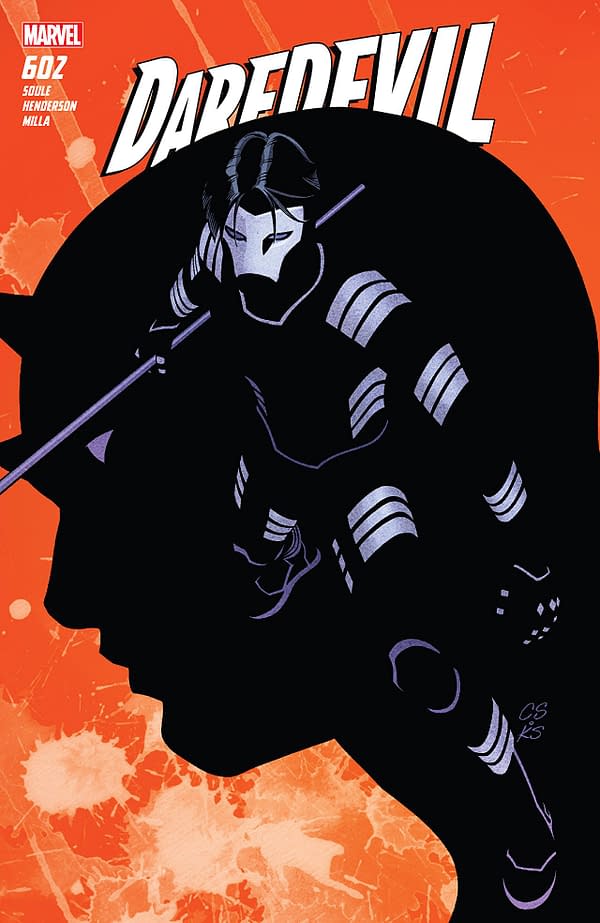 Daredevil #602
Daredevil, Blindspot, and the heroes of New York unite to fight the Hand's invasion of the city. Plus, Matt Murdock is still the mayor of New York City, and Kingpin could recover at any time. Charles Soule and Mike Henderson continue their take on the saga.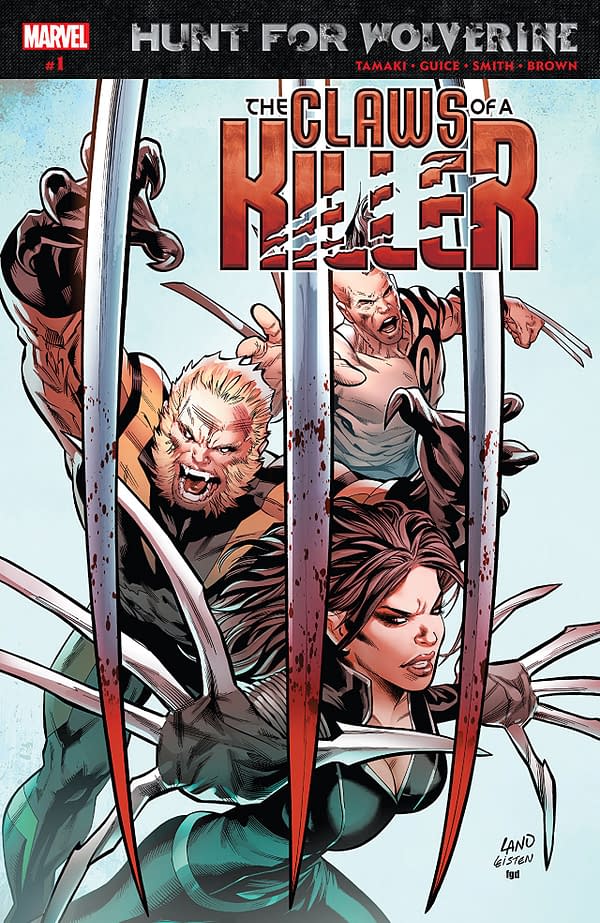 Hunt for Wolverine: Claws of a Killer #1
Mariko Tamaki and Butch Guice continue the Hunt for Wolverine saga with the union of Lady Deathstrike, Sabretooth, and Daken uniting to put Logan back in the grave.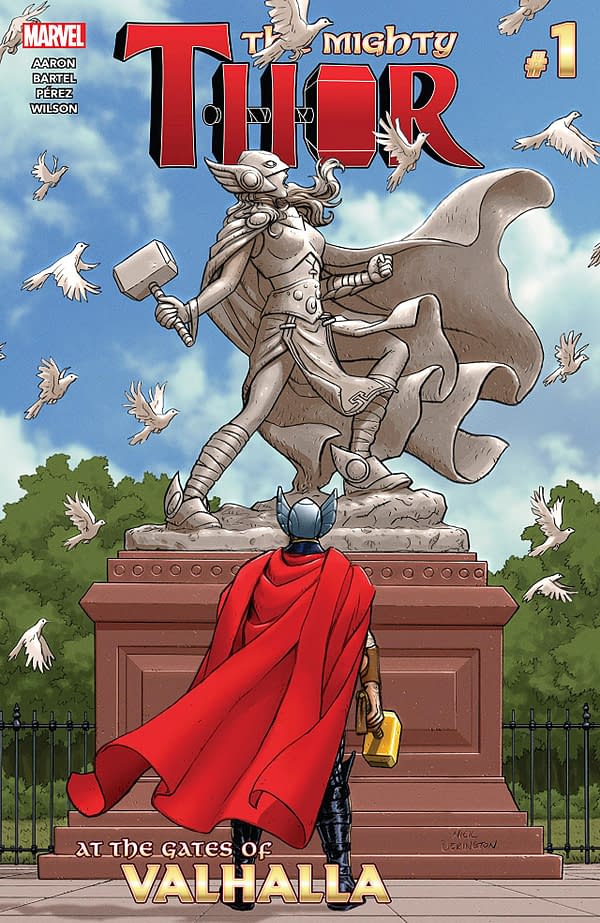 Mighty Thor: At the Gates of Valhalla #1
Jason Aaron, Jen Bartel, and Ramon Perez unite for this final send-off to Jane Foster's Thor. This era of Thor has been legendary, and this will be its epilogue.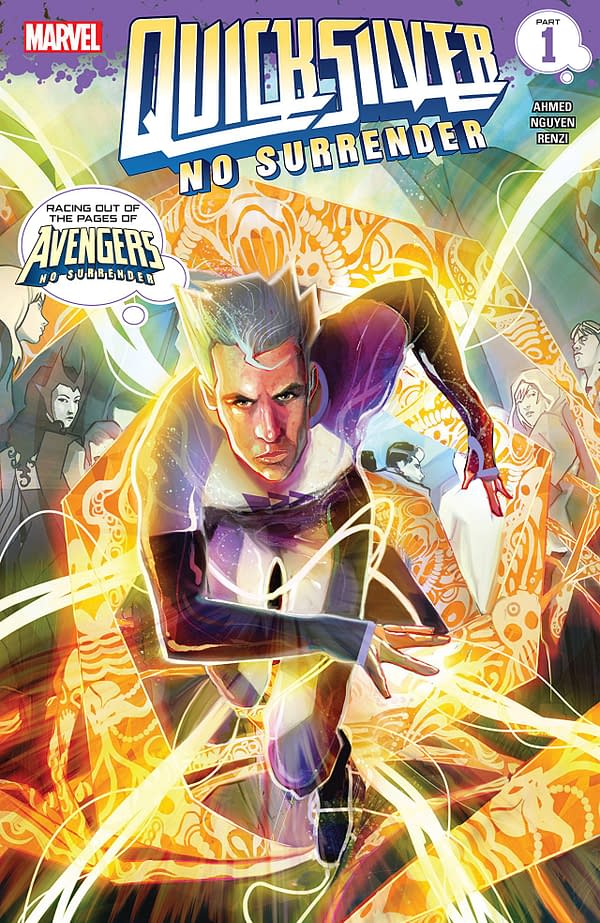 Quicksilver: No Surrender #1
Quicksilver is receiving a spin-off from Avengers: No Surrender by Saladin Ahmed and Eric Nguyen. Peitro has been ejected from our world and must fight the threat only he can perceive on his own.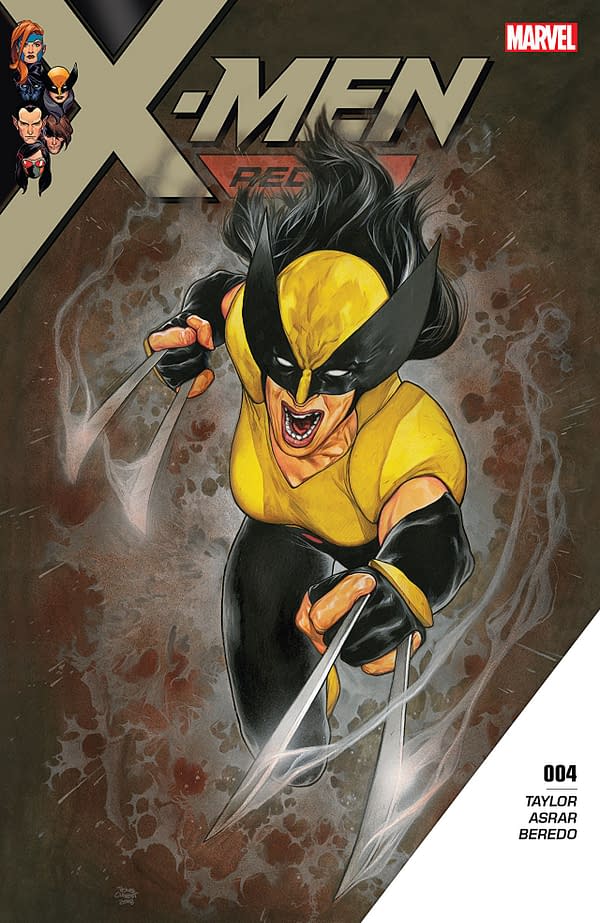 X-Men: Red #4
Tom Taylor and Mahmud Asrar continue their excellent X-Men title focusing on Jean Grey's team trying to finally have mutants accepted by the world at large. However, Cassandra Nova has returned and could ruin all of this. This and Exiles are undoubtedly the best X-Men titles on the shelves right now.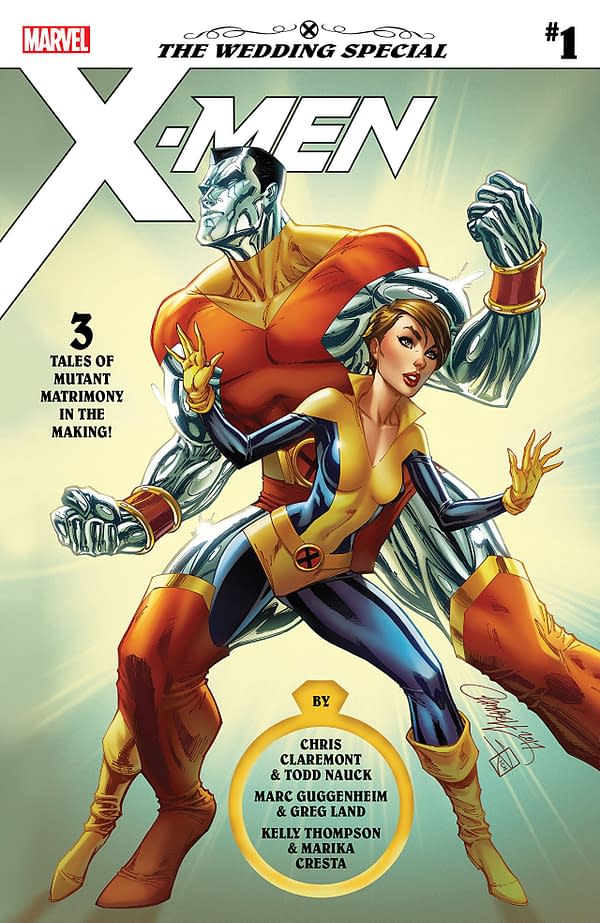 X-Men Wedding Special #1
The much-hyped wedding between Kitty Pryde and Colossus arrives with the X-Men Wedding Special featuring writers Chris Claremont, Marc Guggenheim, and Kelly Thompson and artists Todd Nauck, Greg Land, and Marika Cresta. This focuses on the bachelor and bachelorette party of our respective heroes.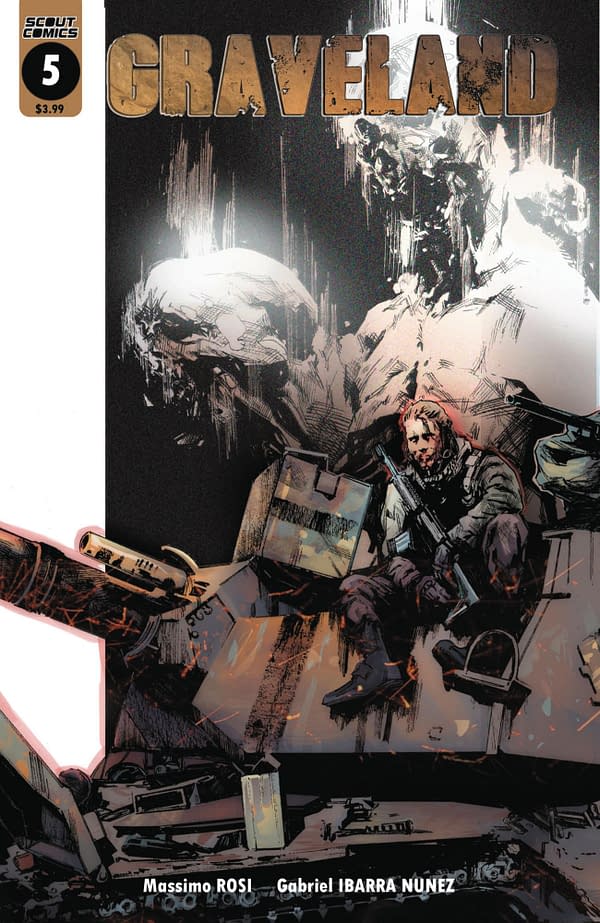 Graveland #5
I've covered Graveland by Massimo Rosi and Gabriel Ibarra Nunez before, and it has its flaws. However, it is still an interesting comic both in terms of narrative and the art. As such, I feel obligated to encourage you all to check out this Scout Comics title.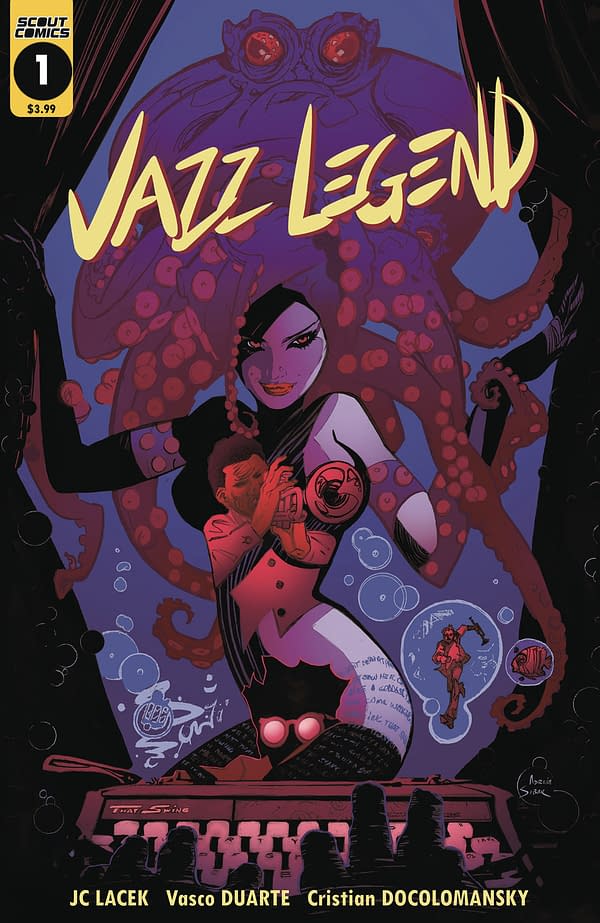 Jazz Legend #1
Another Scout Comics title, this one just starting this week, Jazz Legend is a comic about a jazz player named Martin Comity stumbling upon a new drug that is taking his city by storm. It causes vivid fantasies of god-like people and bizarre creatures. This one comes courtesy of creators JC Lacek, Vasco Duarte, and Christian Docolomansky.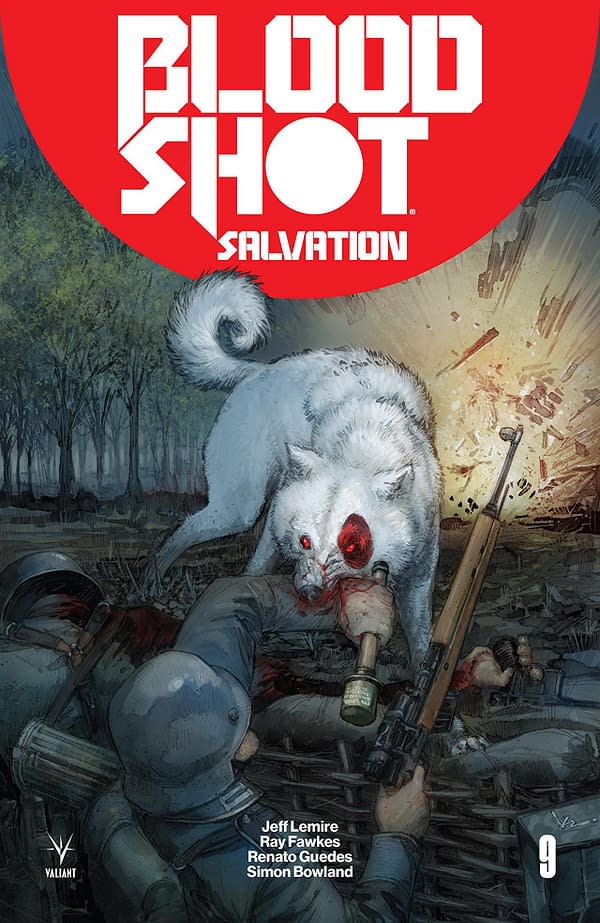 Bloodshot Salvation #9
The Jeff Lemire take on Bloodshot continues, this time focusing on the Hound with artist Ray Fawkes. The Hound is shown in World War I, fighting through the German lines. Does that not just sound awesome?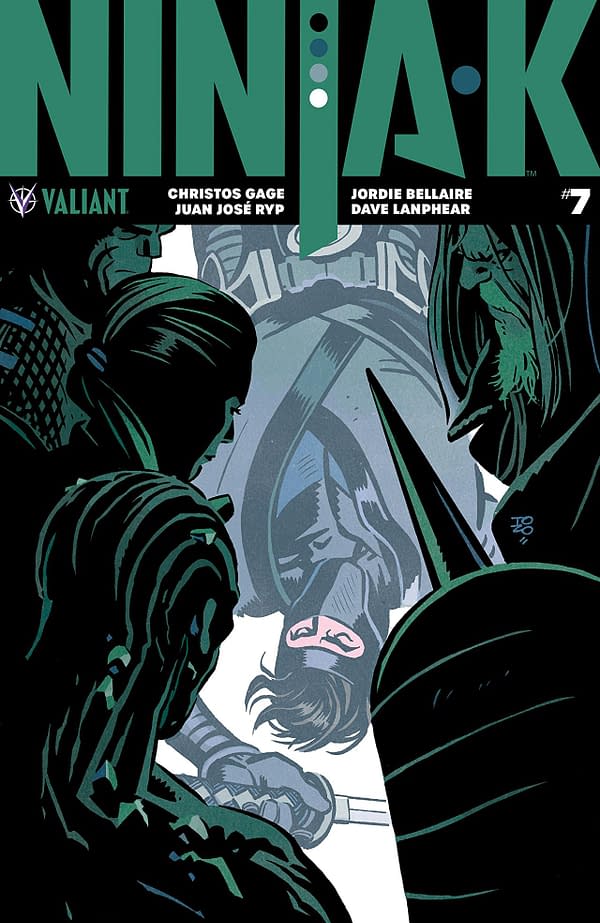 Ninja-K #7
Jonin and a myriad of Valiant villains have captured Ninja-K. Can Colin King survive? Check out this comic from Christos Gage and Juan Jose Ryp to find out. I had my issues with the last installment of the book, but I do hope for it to return to form in this chapter.
That's another week of Comics for Your Pull Box. I hope you found something new to check out, and I will be reviewing many of these books in the week ahead. See you then!