Deathstroke #29 Review: All Conflicts Befall Slade at Once
[rwp-review-recap id="0"]
Terra, and Isherwood all at once. He's acted in such a way as to enrage each of these disparate factions in his apparent mission to save his daughter, whom has apparently been inhabited by a centuries-old Chinese princess. Can Slade Wilson survive this? Or is it the end of Deathstroke the Terminator?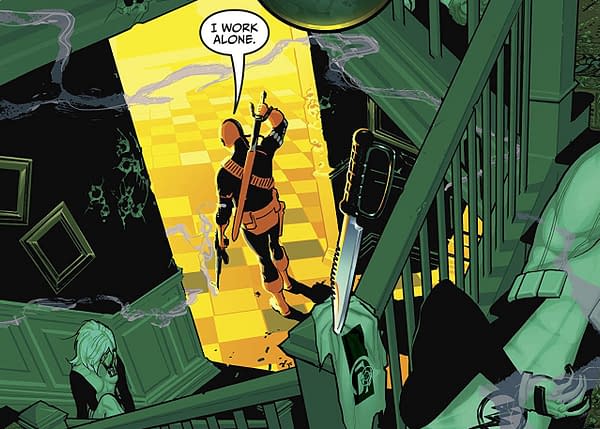 Deathstroke, for better or worse, has been balancing several plot threads for a few issues by now. As such, it has seemed as if this comic has been threatening to be weighed down under its own ambition. #29 has seemingly decided to resolve these problems all at once, as every foe Slade has pissed off, including some that were a made to resemble allies, crash down upon him at once.
As such, this is an action-packed issue, and, like Green Arrow #38, could be perceived as a concluding issue to the series. Hopefully without giving anything away, the comic ends in a scenario that could be believed to be a concluding chapter to the life of Slade Wilson.
Whatever the case, this is an energetic comic. It's almost wall-to-wall action and maintains that Christopher Priest seriousness and intensity that has made this comic as engaging as it has been since its beginning.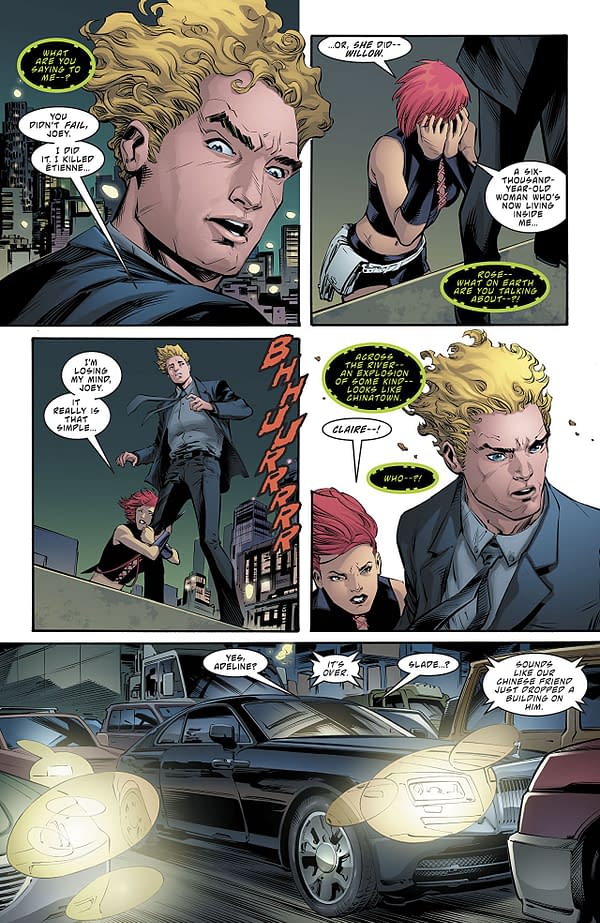 Diogenes Neves's artwork remains attuned to the series and its tone. A highly detailed style combines with dynamic and energetic artwork to make the comic book visually appealing and congruous. Trevor Scott's inking is very neat and clean. Jeromy Cox's color art is balanced in such a manner to match the grounded vibe which the comic aims.
Deathstroke #29 is another solid issue in the series. It seems to aim for a concluding installment, but this primarily shows that Slade has gotten himself into a mess that even he may not be able to conquer. Mix this with solid artwork, and you have a comic that I can easily recommend. Give it a read.
[rwp-review-ratings id="0"]
[rwp-review-form id="0"]