Hal Jordan and the GL Corps #37 Review: Keel (Over) Before Zod
[rwp-review-recap id="0"]
John Stewart is already coming into conflict with the newly formed council of the remaining Guardians of the Universe. Ganthet barely manages to calm John's worries, and John soon has a mission for Hal Jordan and Kyle Rayner concerning unauthorized mining on a planet called Jekuul.
Hal and Kyle quickly discover that the presence responsible for this is none other than General Zod, Kryptonian terrorist and longtime foe of Superman. He is accompanied by Eradicator, fellow Kryptonian Ursa, and a son.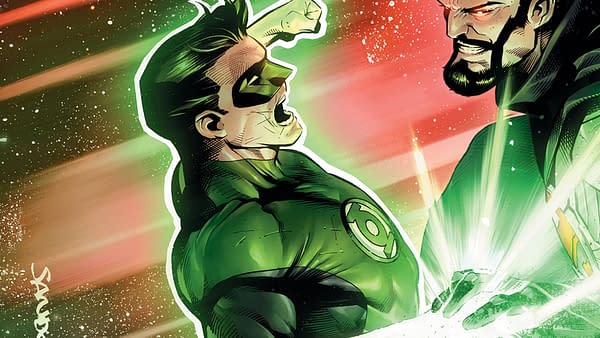 If you're thinking to yourself that it seems unlikely that even Green Lanterns Hal Jordan and Kyle Rayner could stand up to three Kryptonian warriors, then Hal Jordan and the GL Corps #37 agrees with you. The majority of this comic is Hal and Kyle getting the absolute snot beat out of them by Zod, Eradicator, and Ursa.
The comic gets to the point appreciably quickly, too, and that's definitely a good thing. This is no "spoil the villain on the cover but don't show them until the final page" comic. Zod shows up before the halfway point, and the beatdown begins immediately afterwards. Robert Venditti once again shows he knows how to script a fun comic.
It also begs the question of how the Green Lanterns can stop the Kryptonians after Zod and his comrades finished Hal and Kyle so quickly. I'm genuinely curious how are heroes are going to win the day, and, thanks to this title's impressive history, you are made to wonder if the Corps can indeed win the day at all. There may be a more complex ending than a simple win/lose scenario waiting for us.
Rafa Sandoval, Jordi Tarragona, and Tomeu Morey return to deliver a visually stunning book for us. Somehow, the texturing and lighting work is even better than previous Hal Jordan and the Green Lantern Corps installments by this team. There are many gorgeous panels that are easy to get lost within. Morey's color work is as brilliant as ever. The only real flaw is a questionable layout towards the end of the book, and it gets difficult to determine how to follow along.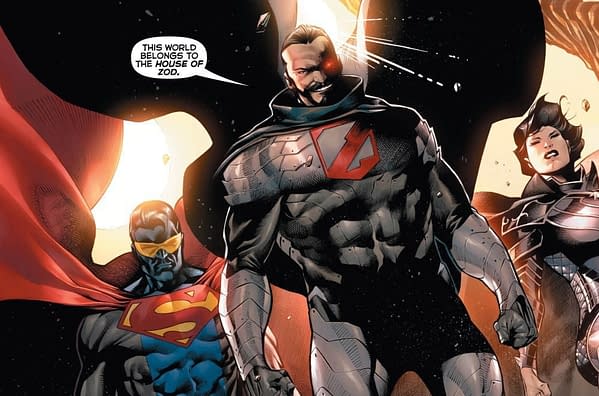 Venditti once again delivers a phenomenal start to another arc with Hal Jordan and the Green Lantern Corps #37. The action is intense. The story flows quickly and organically. There's no waiting for the big encounter; it happens within the first half of the comic. It's just a fun ride aided by a brilliant artistic team, and I highly recommend it. Give it a read.
[rwp-review-ratings id="0"]
[rwp-review-form id="0"]