Justice League #38 Review: The Flash Lives Out the Plot of 'Gravity'
[rwp-review-recap id="0"]
The Justice League regroups after the Fan separated them with the Watchtower transporter. Meanwhile, the Flash is still on board and discovers a Lexcorp employee has been disconnected from their harness after attempting to dock with the Watchtower and is floating freely in space. The Flash goes out to save the worker, but there's one problem: super-speed doesn't really work in a space suit.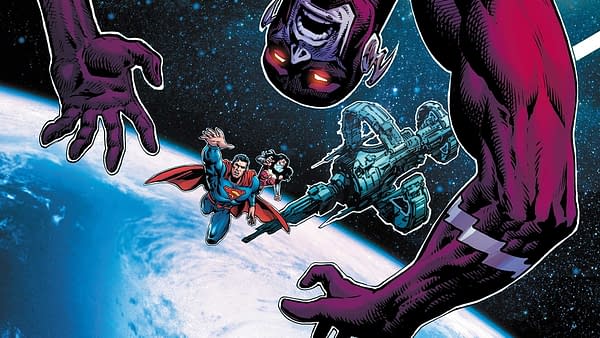 I'm not really going to question the science of this one. I'm sure at some point a Flash has used super-speed in open space in a space suit, but I won't call bull on this setup, mostly because it executes the premise very well.
About half of this comic is devoted to the Flash trying to save this astronaut, and it is tense. Christopher Priest and Marco Santucci do a good job of conveying the helplessness and desperation Barry experiences while floating freely through the void of space.
The rest of the comic returns to the team strife. Wonder Woman, Aquaman, Cyborg, and Green Lantern Simon Baz are unsure if Batman is still fit to lead the team and want Superman to confront Bruce on this. Simon is really freaked out at the fact that Superman wants to have lunch with him and airs is concerns that the Justice League is Superman, Batman, Wonder Woman, the Flash, and then the "others."
While that team strife is engaging, it doesn't feel as pointed as recent issues. This is partly due to the lack of political backdrop like the issues prior (beyond name-dropping Sean Hannity). It does come to an interesting head, though, and it is interesting to see how it all transpires.
The story is also somewhat hurt by the fact that we now know that Scott Snyder will be taking over the operation in a couple of months and the team may not be forced to face the consequences of everything that's happened.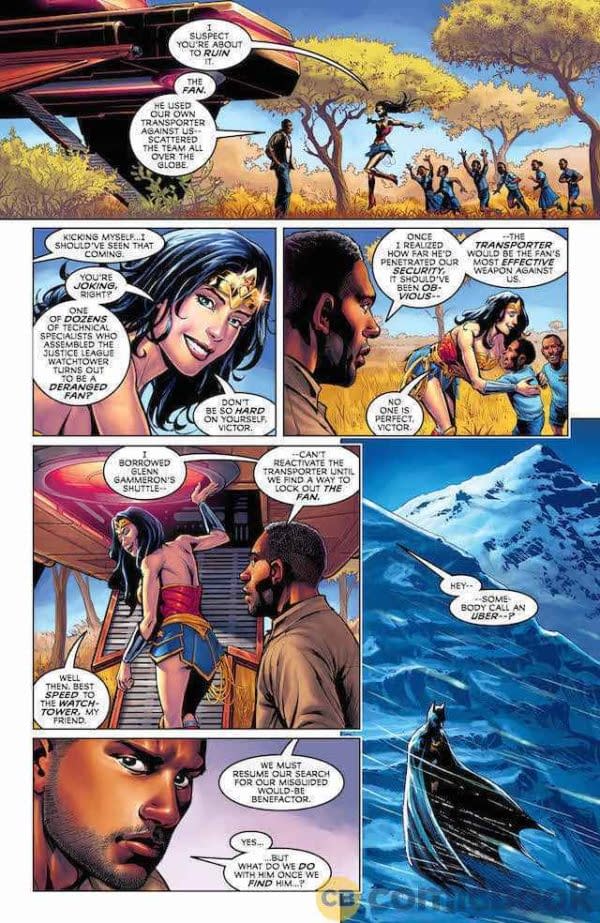 Santucci's artwork adds a lot to the comic, though. He contributes some truly stunning panels, especially of the Flash and Wonder Woman. The heroes are given some epic figures, and his attention to detail is grabbing. Alex Solazzo gives a really good color balance with great shading work to add to the depth.
Justice League #38, while not the height of this arc, is another intriguing addition to the story. The team has to cope with its internal issues, and the Flash lives out the plot of Gravity. Santucci and Solazzo contribute some great artwork, and this book continues to be one of DC's powerhouse series under Priest. This one gets a recommendation. Check it out.
Also, I'm just surprised someone else remembered Peraxxus.
[rwp-review-ratings id="0"]
[rwp-review-form id="0"]