Marvel Kicks Off 75th Anniversary With New Video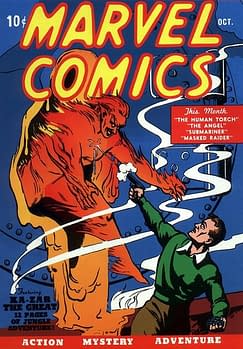 Seems the Caped Crusader isn't the only one turning 75. Marvel Comics #1 came out in 1939 and Marvel has some things planned for the year starting with this video narrated by Axel Alonso. There is a nice video montage of the last 75 years and reference to a lot of the upcoming film/television properties.
They also refer to a website specifically for the celebration – marvel.com/75 It doesn't look like there is anything much on the site yet, but they invite you to stay tuned. Bookmarking might suffice.
[youtube]http://youtu.be/6yIpLslyQLU[/youtube]