Posted in: Comics, Current News, Marvel Comics, Spider-Man, Stan Lee, X-Men | Tagged: amazing spider-man, Amazing Spider-Man #26, marvel, mary jane watson, spider-man, spoilers
---
Marvel Kills Off Major Superhero in Amazing Spider-Man #26 (Spoilers)
If you want to avoid spoilers from next week's Amazing Spider-Man #26, stop reading now, as Bleeding Cool talks about the big, big death.
---
For the last few months, Marvel Comics has been teasing that they were going to kill off Mary Jane Watson in Amazing Spider-Man. It began with hints of a fiftieth-anniversary memorial for the death of Gwen Stacy in 1973. Then they started pointing to Amazing Spider-Man #25 and #26, echoing covers from the Death of Gwen Stacy but with Mary Jane Watson in her place. The Night Gwen Stacy Died ran in Amazing Spider-Man #121, published in June 1973 by Gerry Conway, Gil Kane, John Romita Sr. and Tony Mortellaro. Before this story, the death of a superhero supporting cast was not a thing. That changed, and this comic is considered a pivotal point for the end of the Silver Age of comics and the introduction of the Bronze Age. And for comparison, these are the covers of Amazing Spider-Man #121 and the Jeph Loeb/Tim Sale Spider-Man Blue that retold the same story.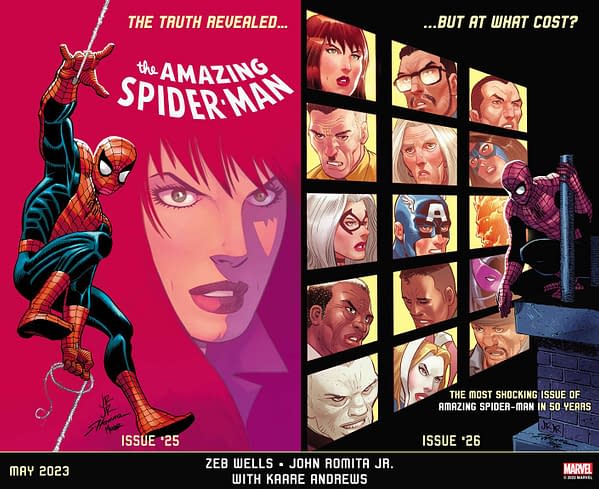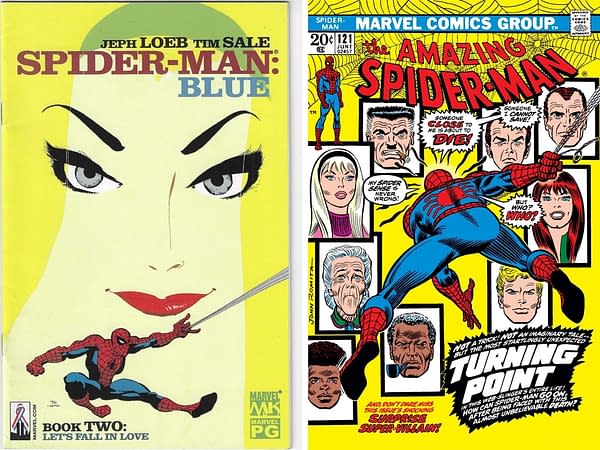 Oh and then Marvel teases another variant cover by Simone Bianchi pointing out it features the same bridge that Gwen Stacy died falling from fifty years ago…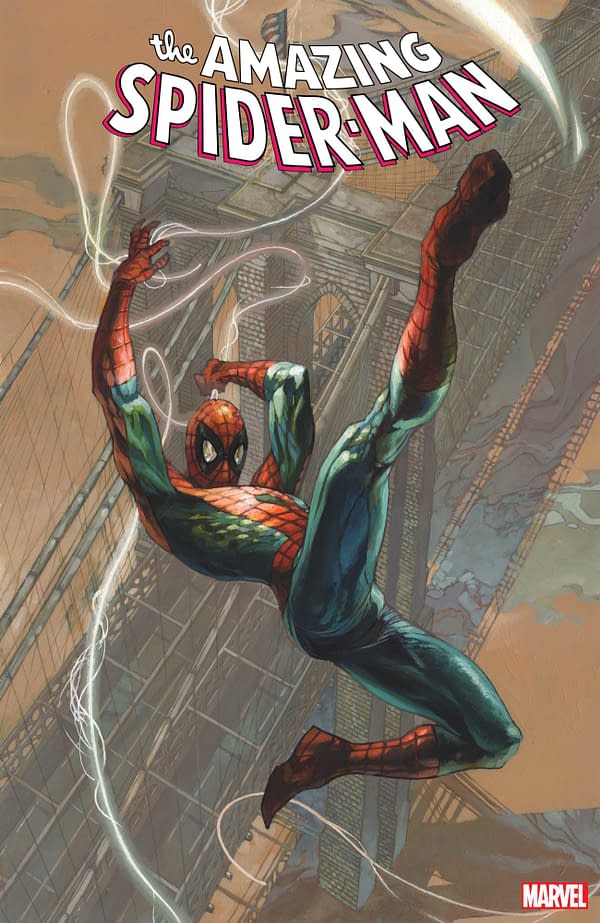 In solicitations for future issues, we learned there was a big death. That in June there was to be a new comic called Fallen Friend #1, with any details classified. With the word that the details would be revealed on the 31st of May. The same day that Amazing Spider-Man #26 will be released.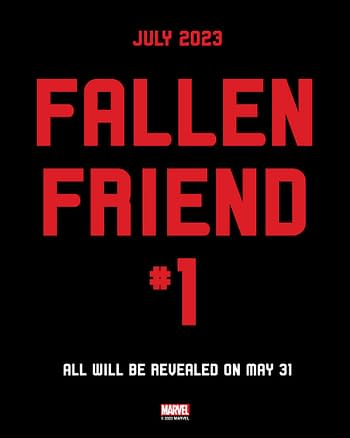 Mary Jane Watson felt like a bait and switch, but there were other theories. Could it be Norman Osborn, redeeming himself from the death of Gwen by saving Mary Jane, maybe? Could it finally be the much-delayed death of Aunt May? Could it be Mary Jane's new boyfriend Paul, freeing her up to be in a relationship with Peter, and also giving her the same experience that Peter Parker went through fifty years ago?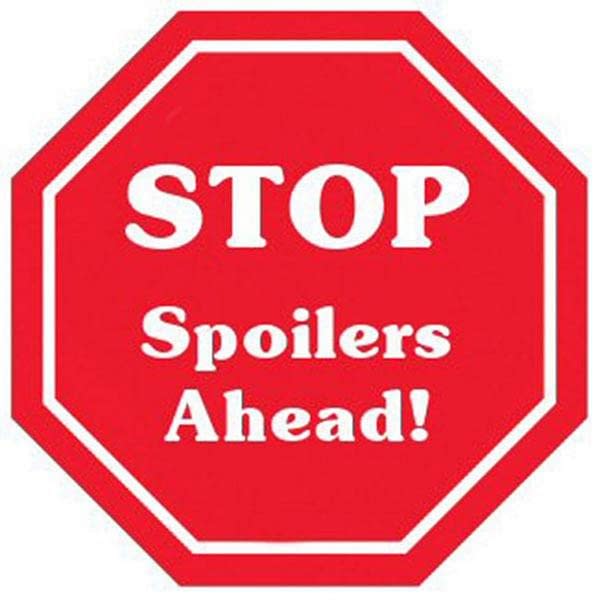 All good theories. But the truth has now leaked on Reddit and Bleeding Cool has been sent our own scans. And no, it is not what we were thinking. We're not entirely sure what to think. And we have no idea how this is going to affect…. everything. We do know that we will need this massive Spoiler sign though. Let's run it again.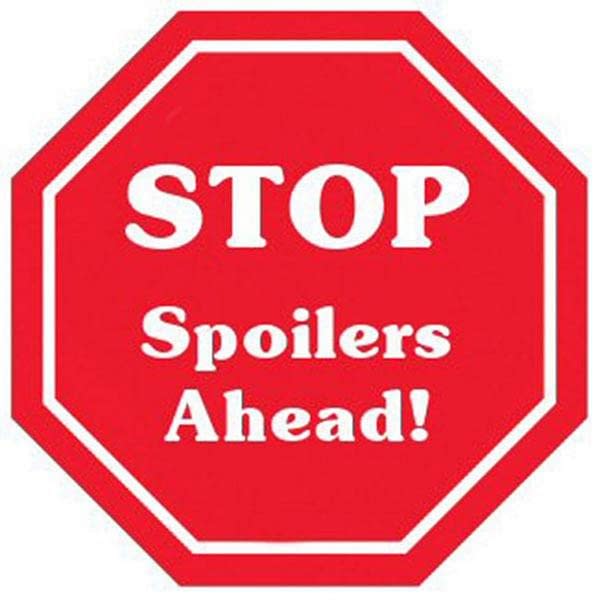 So, yes, we are really going to need this. The current Amazing Spider-Man run has seen Peter Parker and Mary Jane split, after she spent four years in another dimension, and found love with another man, Paul. We have seen Peter Parker on the outs with all the other superheroes, after he abused their trust trying to save Mary Jane Watson (and punched out both Captain America and the Human Torch). And the return of the deity responsible for their split. Could this really have led to the death of Mary Jane? No. Just another bystander.
That's right, folks, the death of Kamala Khan, Ms Marvel. Who doesn't have her own solo comic book series at the moment but had been turning up in Amazing Spider-Man working for Norman Osborn as an intern at Oscorp as well as getting dragged into the Spider-Man/X-Men crossover Dark Web. She was also present when Peter Parker and Norman Osborn were making the dangerous dimensional jumps to save Mary Jane.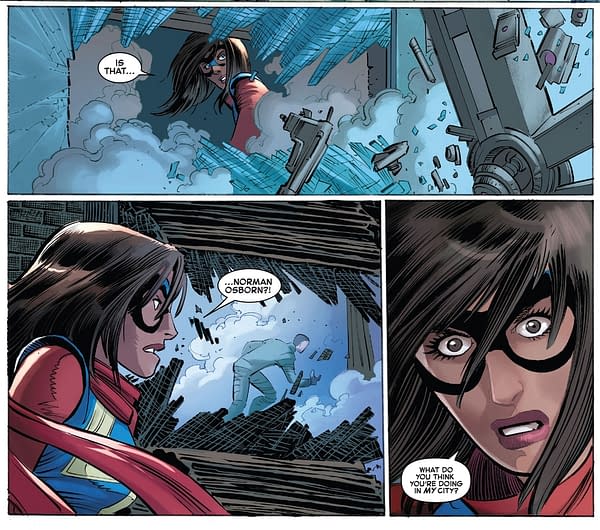 And we presumed Ms Marvel would be getting a brand new series courtesy of The Marvels movie out on the 10th of November, with Iman Vellani playing Ms Marvel. Well, it looks like Marvel Comics will be getting their big headlines one way or another. What did Peter do? Kill Ms Marvel… And a story drawn by John Romita Jr, the son of one of the men who drew the death of Gwen Stacy, John Romita Sr.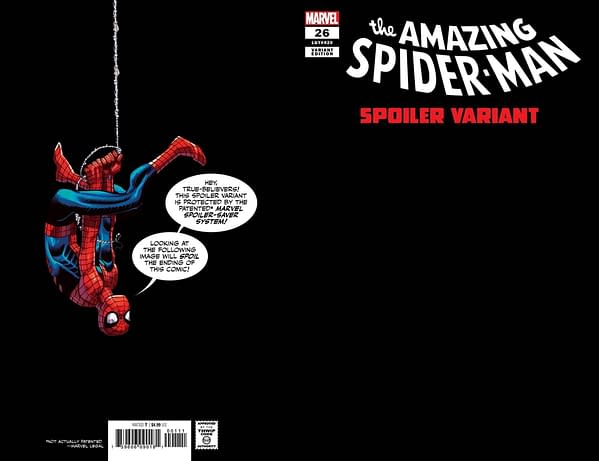 Kamala Khan was created by Sana Amanat, G. Willow Wilson, and Adrian Alphona in 2013 and became the new Ms. Marvel in 2014. A Pakistani-American teenager living in New Jersey, she became Marvel Comics' first Muslim character to headline her own comic book. Her story was adapted by Marvel Studios for Disney+ and Iman Vellani will continue to play the character in the upcoming movie, The Marvels.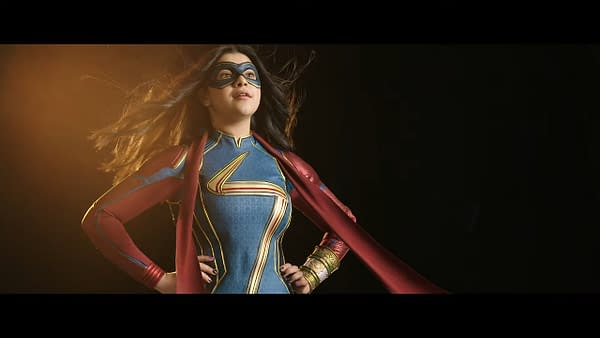 But what of her comic book version? Okay here is a theory. Just a theory. While she is an Inhuman in the comic books, in her TV series, she was revealed to be a mutant. Readers and viewers have wondered how Marvel will align these two realities, as Inhumans have become less and less of a thing at Marvel. Marvel also has the Resurrection Protocols of Krakoa for mutants, to bring them back from the dead – which was recently extended to certain select humans on a charitable basis.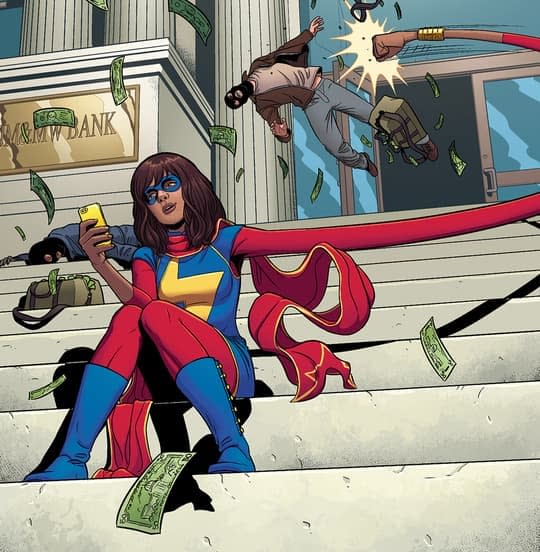 Could Kamala Khan be revived by Krakoan technology? Would the upc0ming Hellfire Gala be a good place for this to happen (Mary Jane Watson is attending)? And could this explain the Classified book seen in Marvel's August 2023 solicitations in the X-Men section? Could we see Ms Marvel resurrected by the X-Men as a mutant? Could this book be called The Mutant Ms Marvel? All this is just speculation of course… do you have your own theories? Because, and here is the big one. The writer of this issue of Amazing Spider-Man, and this entire run, is Zeb Wells. And Zeb Wells is one of the writers of The Marvels movie. He knows, in this regard at least, exactly what he is doing.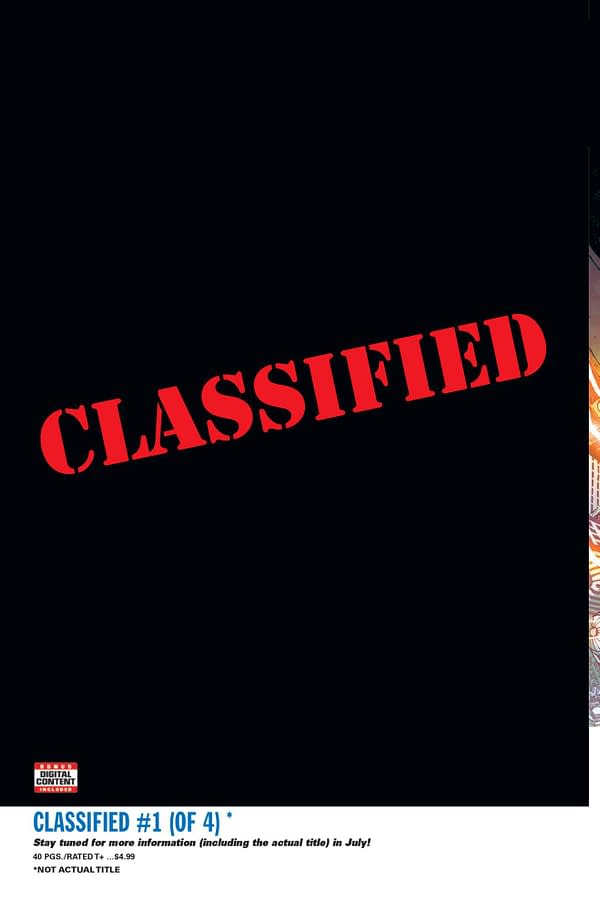 ---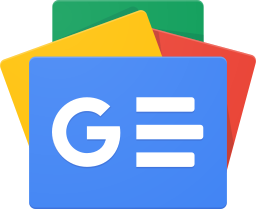 Stay up-to-date and support the site by following Bleeding Cool on Google News today!