Posted in: Comics | Tagged: 2000ad, Abigail Ryder, al ewing, Alan Barnes, Alan Grant, Alec Worley, Andrew Currie, andy diggle, Annie Parkhouse, arthur ranson, Ben Oliver, Ben Willsher, boo cook, Carlos Ezquerra, charlie adlard, Chris Blythe, chris weston, clint langley, Colin MacNeil, comic con, Comics, d'israeli, dan abnett, Dani, Dave Gibbons, david baillie, David Bishop, David Kendall, David Millgate, David Roach, Dermot Power, Dom Reardon, duncan fegredo, Dylan Teague, Eddie Robson, Emma Beeby, entertainment, Eoin Coveney, festival, frazer irving, Glenn Fabry, Gordon Rennie, Henry Flint, Hilary Robinson, ian edginton, Ian Kennedy, INJ Culbard, Jeff Anderson, Jesus Redondo, jock, John Higgins, john mccrea, John Smith, John Tomlinson, John Wagner, Jon Davis-Hunt, Karl Richardson, Karl Stock, kek-w, kev walker, Laurence Campbell, Lee Carter, Lee Sullivan, Lee Townsend, leigh gallagher, Mark Harrison, Mark Sexton, Michael Carroll, Michael Dowling, Mick McMahon, Mike Collins, Neil Roberts, nick percival, Nigel Dobbyn, Pat Mills, Patrick Goddard, paul cornell, Paul J Holden, Paul Marshall, Peter Hogan, peter milligan, phil winslade, Richard Burton, Richard Elson, rob williams, Robbie Morrison, Robin Smith, roger langridge, rufus dayglo, Ryan Brown, sean phillips, Si Spencer, Siku, simon bisley, Simon Bowland, Simon Coleby, Simon Davis, Simon Fraser, Simon Gurr, Simon Jacob, simon spurrier, Steve MacManus, steve pugh, Steve Roberts, Steve Tappin, steve white, Steve Yeowell. T. C. Eglington, Tom Foster, Warren Pleece
---
The Panels, Guest And Signing Schedules For 2000AD's 40 Years Of Thrill-Power Festival Next Month There are many things that excited me about 2000AD's upcoming 40 Years of Thrill-Power Festival on 11th February. And not just that Hammersmith is just a thirty-minute bus ride away from me. But that is one of them.
Here are all the others… including panels hosted by Bleeding Cool's Olly Macnamee. Tickets have sold out, but Bleeding Cool will be there to help you experience the show, even if you can't make it.
Guests:
Abigail Ryder, Al Ewing, Alan Barnes, Alan Grant, Alec Worley, Andrew Currie, Andy Diggle, Annie Parkhouse, Arthur Ranson, Ben Oliver, Ben Willsher, Boo Cook, Carlos Ezquerra, Charlie Adlard, Chris Blythe, Chris Weston, Clint Langley, Colin MacNeil, Dan Abnett, Dani, Dave Gibbons, David Baillie, David Bishop, David Kendall, David Millgate, David Roach, Dermot Power, D'Israeli, Dom Reardon, Duncan Fegredo, Dylan Teague, Eddie Robson, Emma Beeby, Eoin Coveney, Frazer Irving, Glenn Fabry, Gordon Rennie, Henry Flint, Hilary Robinson, Ian Edginton, Ian Kennedy, INJ Culbard, Jeff Anderson, Jesus Redondo, Jock, John Higgins, John McCrea, John Smith, John Tomlinson, John Wagner, Jon Davis-Hunt, Karl Richardson, Karl Stock, Kek-W, Kev Walker, Laurence Campbell, Lee Carter, Lee Sullivan, Lee Townsend, Leigh Gallagher, Mark Harrison, Mark Sexton, Michael Carroll, Michael Dowling, Mick McMahon, Mike Collins, Neil Roberts, Nick Percival, Nigel Dobbyn, Pat Mills, Patrick Goddard, Paul Cornell, Paul J Holden, Paul Marshall, Peter Hogan, Peter Milligan, Phil Winslade, Richard Burton, Richard Elson, Rob Williams, Robbie Morrison, Robin Smith, Roger Langridge, Rufus Dayglo, Ryan Brown, Sean Phillips, Si Spencer, Siku, Simon Bisley, Simon Bowland, Simon Coleby, Simon Davis, Simon Fraser, Simon Gurr, Simon Jacob, Simon Spurrier, Steve MacManus, Steve Pugh, Steve Roberts, Steve Tappin, Steve White, Steve Yeowell. T. C. Eglington, Tom Foster, Warren Pleece.
Events:
DREDD movie prop exhibition, interactive displays, live drawing, the special Sláine-themed bar, MC1: Artist's Mega-Way, show-exclusive merchandise, displays from 2000 AD's licensees, T-shirtsmugs, toys replicas, art prints, back issues, Mega-City One-set Perp Photobooth…
Panels:
MILLICOM – MAIN PANEL ROOM
10:30-11:15 AM GROWING REBELLION: 2000 AD & The Future hosted by Michael Molcher.
It's been four decades since 2000 AD blazed into the Thrillosphere, but what does the future hold for Britain's biggest comics export? Owners Jason and Chris Kingsley kick off our celebration of 2000 AD with a discussion about their plans for the next 40 years!
12:00-12:45 PM THE ORIGINALS: DAVE GIBBONS, MICK MCMAHON & ALAN GRANT hosted by Olly Macnamee.
Three of the biggest names ever to grace the pages of 2000 AD come together for one unmissable panel. From Mick's early work on Judge Dredd and Sláine, to Alan's incredible writing on Anderson PSI Divisionand Mazeworld, and Dave's groundbreaking work on Dan Dare and Rogue Trooper, this trio helped define2000 AD's earliest days and set it on its path to greatness. Listen to them discuss their groundbreaking work and the industry-shaping careers it launched.
1:15 PM – 2:00 PM NO SLÁINE NO GAIN: SIMON BISLEY, SIMON DAVIS, GLENN FABRY, CLINT LANGLEY hosted by Michael Molcher
Four creators – and we didn't think it too many! A panel filled with iconic artists discussing their work on Pat Mills' Celtic saga, from Glenn Fabry's incredible black and white line work of the '80s to Simon Bisley's groundbreaking painted art on The Horned God and into the 21st Century with Clint Langley and Simon Davies.
2:30 PM – 3:15 PM THE LAWMASTERS: JOHN WAGNER & CARLOS EZQUERRA hosted by Kelly Kanayama
One of, if not the single most important partnerships in comics, the creators of Judge Dredd and Strontium Dog come together again to talk about four decades of working together, how their characters have grown and evolved, and what makes them such enduring icons. A not-to-be-missed opportunity to hear John and Carlos as they celebrate 40 years of 2000 AD.
5:00 PM – 6:00 PM CREDO! PAT MILLS CAREER RETROSPECTIVE hosted by Tony Esmond
From Sláine to Nemesis the Warlock to ABC Warriors, from Invasion to Flesh to Defoe, hear about the career of 2000 AD's creator and first editor in his own words. From his groundbreaking work on Action and Battle to his genre-busting writing for 2000 AD, and his brand new crime thriller, Read Em and Weep, Pat Mills talks candidly about his time at the cutting edge of comic books.
7:00 PM – 7:45 PM SEARCH/DESTROY: A STRONTIUM DOG FAN FILM CAST AND CREW SCREENING Introduction by Johnny Alpha
From the team behind the acclaimed Judge Minty fan film comes their take on John Wagner and Carlos Ezquerra's mutant bounty hunters Johnny Alpha and Wulf Sternhammer. Co-directed by fans Steven Sterlacchini and Steve Green this is 100% unofficial but 100% zarjaz!
8:00 PM – 9:30 PM FUTURE SHOCK: THE STORY OF 2000 AD EXTENDED EDITION SCREENING
This is the story of 2000 AD told by those who were there in a comprehensive warts-and-all overview of the birth of this violent, anti-authoritarian, darkly funny, and idiosyncratically British comic book. In a new cut created especially for 2000 AD's 40th birthday, round off this special celebration by hearing from creators, staff, and famous fans alike about what makes the Galaxy's Greatest Comic so special.
TIR NAN OG – TALK SPACE
10:45 AM – 11:30 AM BUILDING WORLDS: Dan Abnett, Ian Edginton, D'Israeli, Ian Culbard hosted by Mike Romeo
2000 AD has been generating new characters and series for 40 years and two of our most prolific and popular writers, Dan Abnett and Ian Edginton, are joined their regular collaborators D'Israeli and INJ Culbard, to talk about what it takes to build new worlds and new civilisations for 2000 AD, and how these worlds evolve and change over time.
11:45 AM – 12:30 PM OUTER LIMITS: Peter Milligan & Robbie Morrison in Conversation hosted by Jason Atomic
Two of 2000 AD's most distinctive, versatile and mind-bending talents, the work of Peter Milligan and Robbie Morrison has pushed the boundaries of storytelling in surprising, imaginative, and shocking ways, from Bad Company to Counterfeit Girl, from Judge Dredd to Nikolai Dante. Join them in an intimate conversation with Jason Atomic to journey into the outer limits of the mind.
12:45 PM – 1:30 PM WRITING FOR 2000 AD: Rob Williams, Al Ewing & Emma Beeby hosted by Steve Morris
Three of 2000 AD's newest talents discuss their approaches to writing for the Galaxy's Greatest Comic, from compressed storytelling to creating compelling characters, from the challenges of working on some of the most famous characters in British comics to combining humour, pathos, and high-octane action in a single strip.
2:15 PM – 3:00 PM KICKING IT OLD SCHOOL: John Higgins, Jesus Redondo & Ian Kennedy hosted by John Freeman
John Higgins, Ian Kennedy and Jesus Redondo discuss British comics rich history and the lasting influence those million-selling comics had on comics storytelling, not just in the UK but beyond. Find out more about titles you may remember like the early 2000 AD and companion titles such as Starlord and Tornado, as well as Action, Commando, Eagle, Lion, Tiger, Thunder, Valiant – and more!
3:15 PM – 4:00 PM THE LOOK OF 2000 AD: Pye Parr, Rian Hughes, Annie Parkhouse & Simon Bowland hosted by Tom Muller
Writers and artists may grab the headlines, but letterers and designers have always been a fundamental part of what makes 2000 AD what it is. Go behind-the-scenes with both the old school and the young Turks to discuss the often overlooked arts of lettering and designing the Galaxy's Greatest Comic, from the old days of paste and scalpels to modern desktop computers.
4:15 PM – 5:00 PM THE 4TH GENERATION: Alec Worley, Tom Foster, Eoin Coveney & Dani hosted by Steve Morris
2000 AD's track record for discovering and nurturing new talent is second to none and six creators fresh to our pages come together to talk about picking up the torch of Thrill-power for a new generation.
6:00 PM – 6:45 PM EDITORS REUNITED: Matt Smith, Andy Diggle, Steve McManus & Richard Burton hosted by Matt Smith
From smashing deadlines to cajoling creators, they're the behind-the-scenes droids who make sure 2000 ADlands on time every week. For the first time these four iconic editors meet together on one panel to talk about their experience of being at the helm of the Galaxy's Greatest Comic.
LIVE DRAWING ISO-CUBE compèred by Adam Sherif
CHARLIE ADLARD – 11:15 AM – 12:00 PM
SIMON BISLEY – 12:30 PM – 13:15 PM
D'ISRAELI – 13:45 PM – 14:30 PM (Hosted by Mike Romeo)
HENRY FLINT – 15:00 PM – 15:45 PM (Hosted by Mike Romeo)
JOCK – 16:00 PM – 16:45 PM
THE NERVE CENTRE SIGNINGS
10:30 – 11:15 AM Alan Grant, Alec Worley, Simon Bisley, Kev Walker, Paul Cornell
11:30 – 12:15 PM Arthur Ranson, Ian Edginton, Simon Davis, Richard Burton, Steve Tappin
12:30 – 13:15 PM Jesus Redondo, PJ Holden, Phil Winslade, Dan Abnett, Charlie Adlard
13:30 – 14:15 PM Mick McMahon, Peter Milligan, Michael Carroll, Si Spurrier, Rufus Dayglo
14:30 – 15:15 PM Colin MacNeil, David Bishop, Karl Stock, Robin Smith, Richard Elson
15:30 – 16:15 PM Jock, Chris Blythe, Dylan Teague, Jon Davis-Hunt, Dermot Power
16:30 – 17:15 PM Carlos Ezquerra, Henry Flint, Annie Parkhouse, John Tomlinson, Robbie Morrison
17:30 – 18:15 PM Leigh Gallagher, John Wagner, John Smith, Mark Harrison, Paul Marshall
18:30 – 19:00 PM Si Spencer, Dave Gibbons, Nick Percival, Siku, Simon Bowland
PAT MILLS SIGNING SCHEDULE (Table 37)
10.00 AM – 11.00 AM
3.00 PM – 4.00 PM
6.00 PM – 7.00 PM
---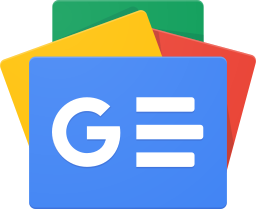 Stay up-to-date and support the site by following Bleeding Cool on Google News today!