Posted in: American Gods, Current News, Editor's Picks TV News, Movies, Recent Updates, Starz, TV | Tagged: adaptation, american gods, bleeding cool, books, bryan fuller, cable, comedy, drama, easter, fantasy, john lithgow, kristin chenoweth, michael green, nbc, neil gaiman, novels, season 2, Spring, starz, streaming, television, Trial & Error, Trial and Error, tv
---
American Gods Season 2: Is Kristin Chenoweth Signaling She's Done?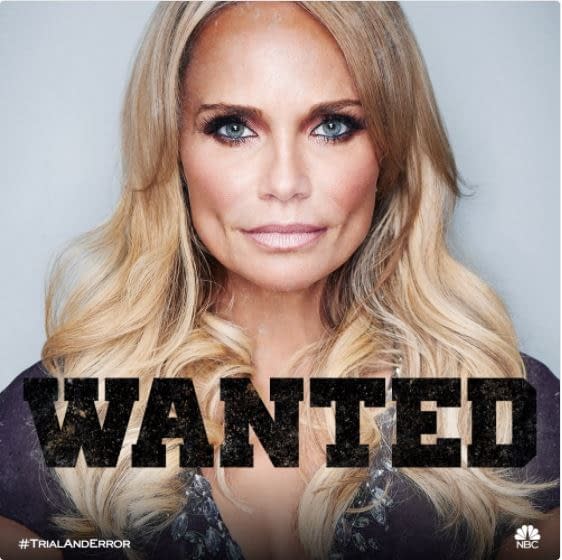 You're a fan of Kristin Chenoweth and a fan of Starz's American Gods? Well, we've got some good news and we've got some not-so-good news for you. So where should we start? Let's start with the good news!
Chenoweth will be joining the sophomore season of NBC's Trial and Error, replacing John Lithgow's Season 1 accused killer. Written and exec produced by Jeff Astrof and Matt Miller, the series focuses on Nicholas D'Agosto's Josh and his motley legal team as they defend a new suspected killer each season.
Chenoweth's Lavinia Peck-Foster is described as the first lady of East Peck: a larger-than-life grand dame — at least in her own mind. She is an eccentric heiress known for her flamboyant outfits, large hats and hairless cat, Fluffy, who has not left the confines of Peck Gardens in ages. Lavinia calls on Josh Segal and Associates — the team that got off Owl Murderer Larry Henderson (Lithgow) — to defend her after she was found with her husband, Edgar, stuffed into a suitcase in the back of her car.
Okay…ready for the possible bad news? Because here are three major takeaways from the article that pretty much put their cigarettes out on any hope of Chenoweth returning for American Gods Season 2:
"We are delighted to have such a comedic powerhouse join our show. When we decided we were doing a murderess, we knew there could be only one person big enough to fill John Lithgow's skates. She was our first choice all along and thankfully for us became available at the right time. Murdering and karaoke in East Peck will never be more fun."

– Jeff Astrof, Executive Producer
● Now while the words "…and thankfully for us became available at the right time…" could also have to do with American Gods' delayed-to-2019 return, they don't bode well when paired with the next quote…
"I'm excited to slip into a role that feels very right for me at this time. Plus, I'm surrounded by genius comedic actors and brilliant writing. I admire John Lithgow so much and want to make him proud by continuing what he began."

– Chenoweth
● "…a role that feels very right for me at this time…" gives me the impression that Chenoweth has decided to move on from "As The American Gods Turns" for greener (and more stable) pastures. Of course, there's also this…
"Sources tell THR that the actress has no future plans at this time to return the Starz drama after showrunner and her frequent collaborator Bryan Fuller (and co-showrunner Michael Green) were pushed out after clashing with American Gods producers Fremantle."
● So in case the first two examples were too subtle, we have that. Now granted, "sources" always come into these things with their own agendas but so far nothing else from the actress other than social media posts expressing her excitement over her new project. As we get ready for a ton more weeks of winter, here's where this storyline first started:
Speaking to Variety from the red carpet at the TrevorLive LA gala in December 2017, where she was being recognized for her work towards greater LGTBQ visibility, Chenoweth admitted that she was "devastated" to hear that Fuller and Green were leaving.
For Chenoweth, the news had an even deeper meaning as Fuller was responsible for getting the singer/actress to join the close-knit cast:
"Bryan asked me to come on board. The cast, we all talk to each other and they're getting together tonight, so we'll see what happens next."
As for her returning to the role of Easter, at the time Chenoweth admitted she was as much in the dark as the fans were; at least until the position of showrunner was filled:
"When Bryan was the showrunner, I was coming back for several episodes, but I don't know now. It depends on who it is and if they think I add value or not."
Can this be seen as a statement on her thoughts on new showrunner Jesse Alexander; or a sign that the series will be moving in a dramatically different direction from where it was left at the end of Season 1?
A premiere date for Trial and Error's second season has not yet been determined.
---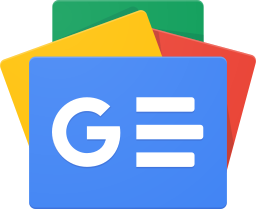 Stay up-to-date and support the site by following Bleeding Cool on Google News today!