Posted in: Comics, Recent Updates | Tagged: avatar press, bad girls, boundless comics, brian pulido, chaos comics, evil ernie, fantasy, horror, lady death, Mike Wolfer, night of the living dead, stitched, superhero, war goddess
---
Boundless Plug of the Week: Lady Death #14
Lady Death has come a long way in twenty years. Created by Brian Pulido in December of 1991, she's traversed the industry at a variety of different publishers, finally finding its home at Boundless Comics, the now-and-future home for All Things Bad Girl. With Pulido still at the helm, and partnered alongside veteran horror scribe Mike Wolfer (War Goddess, Stitched), this gothic fantasy consistently sells to its hardcore fanbase with the monthly series. The latest installment, Lady Death #14, hits comic shop shelves this week.
In issue #14, Lady Death begins her final march to war against the mad despot Death Queen, a usurper to her throne whose identity was recently revealed as the ivory-skinned heroine's own mother. Returned from her amnesiac exile on Earth, Lady Death is now under scrutiny from her allies. In the wake of a staunch ally's death and emotionally devastated by her mother's betrayal, does she have the power or the will to lead the rebellion against Death Queen's legion of zombie slaves? Meanwhile, the deadly lieutenant Behemoth brings his magically-enhanced brutish might ever closer to a final confrontation with Valora, Stigmata, and Lady Death herself.
Please feel free to take a peak at Lady Death #14 below.
[issuu width=550 height=423 shareMenuEnabled=false showHtmlLink=false printButtonEnabled=false shareButtonEnabled=false searchButtonEnabled=false documentId=120205210938-53a484e1b8e0411f9acfd95de0012129 name=lady-death-14-preview username=avatarpress tag=brian%20pulido unit=px id=581c8de4-b155-d7b3-3017-98e9c3b831d1 v=2]
Available in a wide variety of cover variants, Lady Death #14 can be found this week at local comic shops everywhere. Just ask the kindly shopkeepers for assistance!
LADY DEATH #14 – Regular Cover
$3.99 Retail, Cover by Gabriel Andrade
Diamond Item Code: DEC110952
LADY DEATH #14 – Sultry Cover
$3.99 Retail, Cover by Juan Jose Ryp
Diamond Item Code: DEC110953
LADY DEATH #14 – Wraparound Cover
$3.99 Retail, Cover by Matt Martin
Diamond Item Code: DEC110954 ---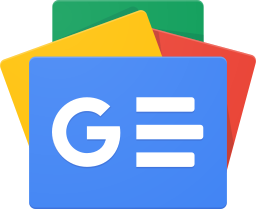 Stay up-to-date and support the site by following Bleeding Cool on Google News today!