Posted in: Comics, Recent Updates | Tagged: Comics, dark horse, digital comics, entertainment, hellboy, hellboy in hell, liam sharp, madefire, mike mignola, mike richardson, Motion Books
---
A Hellboy In Hell Motion Book Announced by Madefire and Dark Horse – And Talking Hellboy With Madefire's Liam Sharp
Madefire, entrepreneurs in the field of digital publishing through providing artists and writers new technology for developing "Motion Books" inspired by comic art and graphic narrative, have announced today, alongside Dark Horse, that Hellboy will be appearing in his first Motion Book, in an especially timely storyline: Hellboy in Hell. The Hellboy in Hell arc currently underway in comics format has, of course, been wildly popular and kept readership guessing about the ways in which Big Red can continue to influence the world of the living during his odyssey-like journey through the hinterlands of hell, and has kept readers asking the big question: what does his status of "dead" really mean for the Hellboy Universe? The Motion Book Hellboy in Hell may answer a few more questions for fans, and fill out their understanding of the significance of Hellboy's experiences in this new motion-storytelling format. Founded in 2011 by Ben Wolstenholme, Liam Sharp, and Eugene Walden, Madefire Motion Books are designed for screen-reading, using movement, sound, and depth as part of their narrative, but also preserve the art focus typical of graphic narrative format essential to comic fans. Madefire is a partner with deviantART.com in producing the Madefire app, which operates on iOS devices and also via the web. As a character, Hellboy is known for his proven ability to translate well into multiple formats, including animation and film, as well as digital format comics, and in many ways he's a very savvy addition to the Madefire line-up. He couldn't be more in demand as a property than he is at the moment, and for readers, this is one more novel and intriguing way to engage with the Hellboy Universe. Mike Richardson, Dark Horse President and Publisher, comments:
Dark Horse prides itself on providing a top notch reading experience for our books digitally. This partnership with Madefire gives us a chance to again push the envelope and deliver a benchmark reading experience for the screen –Mike Richardson
Madefire have provided the following preview of the new Motion Book for readers:
Liam Sharp, co-founder of Madefire and CCO, also took the time to explain some of his thoughts to Bleeding Cool in the following interview. He gives us a peek at what some of the functionality will be in this Motion Book since Hellboy in Hell will be bringing new developments to Madefire technology; in many ways this book, particularly, will be "cutting edge", even for a company in the vanguard of digital storytelling techniques.
Hannah Means-Shannon: What decisions led to you considering Hellboy as a motion book for Madefire? Has he been on your radar for awhile?
Liam Sharp: Who wouldn't want Hellboy as a title on their platform? We're all huge Mignola fans in the studio so it was really a no-brainer! And we've been wanting to work with Dark Horse for a while – they are themselves digital pioneers so it's in the DNA of both companies!
HMS: Has the fact that Hellboy has transitioned so well into animation and film influenced you to choose a Hellboy story as a motion book?
LS: It wasn't really a factor, but it doesn't hurt! The character and art are just so perfect for the motion book medium though, as you'll see. I think the stark, highly-stylized nature of it fits hand in glove. It's wonderful work.
HMS: Are there particular reasons why Hellboy in Hell was chosen rather than turning to more classic collections of the comic? Is this to tie into more immediate events in Hellboy's history?
LS: We definitely wanted to run with contemporary work, and plan to get up to day and date releases in the future. Plus Mike's work is seminal!
HMS: What kind of functionality can we expect in the new motion book? Will there be surprises in store for readers who know the comic but are looking for an even bigger experience of the Hellboy world?
LS: There is some new functionality, but we've also created a custom soundscape especially for the book. It's spooky, epic stuff! As always, our aim is produce the best reading experience that we can for mobile iOS platforms and the web. The story comes first, and the motion and sound aspects are in service of that – not the other way around.
About Madefire: Founded in 2011 by Ben Wolstenholme, Liam Sharp and Eugene Walden, Madefire provides artists and writers a publishing solution for iOS and web reading allowing them to build their stories in an exciting new format called Motion Books. Madefire is backed by Toni Schneider at True Ventures, The CEO of Automattic makers of WordPress, with angel investors including Sina Tamaddon, former Senior Vice President of Applications for Apple Inc–both of whom are on Madefire's Board of Advisors. The Advisory Board also includes industry leaders Mike McCue, CEO and Founder of Flipboard, Dave Gibbons, co-creator of Watchmen, the bestselling graphic novel of all time, and Bill Sienkiewicz, widely recognized as one of the greatest innovators of sequential art. For more information go to madefire.com.

---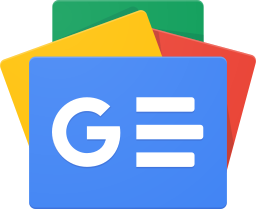 Stay up-to-date and support the site by following Bleeding Cool on Google News today!