REVIEW: X-Force #7 — "Some Mutants … Paid A High Cost To Create This New Day"
(Marvel Comics, creative team: Benjamin Percy, Oscar Bazaldua, Guru-eFX, Joe Caramagna)
It's a bright, new shiny day for the mutant nation, (mostly) safe on their super powered magic island in the middle of nowhere. Some mutants, however, paid a high cost to create this new day, and the scars still show. Domino was literally skinned to create access for human assassins and while she has received the healing gifts of her colleagues, the mental scars are harder to fix. When a miraculous set of assassinations take pro-mutant human scholars and activists off the board, Domino enlists the help of mutant mentat Sage to track down her opposite number and hopefully reclaim a piece of herself, both figuratively and literally. With excellent mood and fantastic characterization, it's really a shame that this issue rolled up to what should have been the start of a second act and just stopped. Likewise, there's a weird text based subplot culled from Beast's notes that doesn't seem to go anywhere. A frustrating break point for an intriguing work with effective, intimate visual storytelling. RATING: HONORABLE MENTION.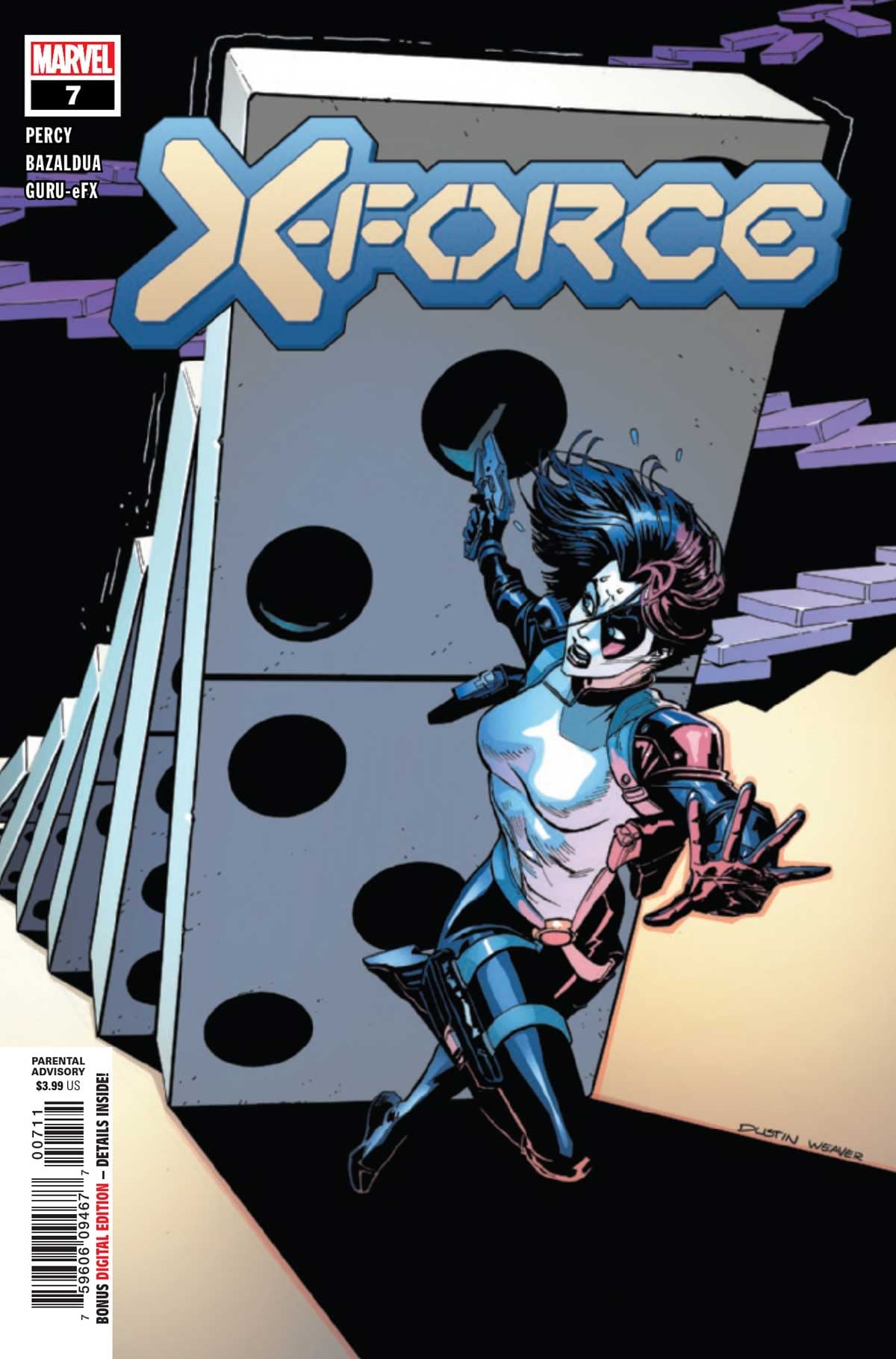 X-FORCE #7
BENJAMIN PERCY (W) • JOSHUA CASSARA (A)
Covers by DUSTIN WEAVER
MISS FORTUNE STRIKES!
Domino's luck seems to be changing. Can she find the source of her misfortune before it costs lives all over the world? And has Colossus healed enough to help her … or even himself?