Shutter #25 To Crossover With Image Founders' Characters For Image 25th Anniversary Celebrating the 25th anniversary of the founding of Image Comics, the 25th issue of Joe Keatinge and Leila del Luca's Shutter will feature appearances by characters from Todd McFarlane's Spawn, Sir Robert Liefeld's Glory, Marc Silvestri's Witchblade, Erik Larsen's Savage Dragon, Jim Valentino's Shadowhawk, and Robert Kirkman's Invincible, according to a press release sent out by Image.
"Image Comics is why I write comics," said Keatinge in the press release. "After a lot of soul-searching, I felt the best way to express my gratitude on the Image partners' momentous anniversary is to unite our characters over eating eggs and drinking mimosas."
"It's been a dream come true, drawing characters that were created and brought to life by the Image founders," added del Duca. "Shutter may not have existed if it weren't for those seven men who left work-for-hire comics to make creator-owned stories. I loved spending time with their characters, incorporating them into our storyline, and having them interact with our own characters, Kate, Alain, and Alarm Cat. I had so much fun!"
"The Shutter team found a great way to celebrate the history of Image Comics—and the universal love of two of the most important meals EVER combined into the best meal (Eat it, Dinner)!" said Brandon Graham, who is providing a variant cover for the issue.
The issue is set for release on December 28.
…
—BREAKING: NEWS FROM THE FUTURE!!!—
Hi folks, Jude Terror reporting from the year 2041. It's been twenty-five years since the last issue of Shutter was released. Back in December of 2016, the comic published landmark issue #25, featuring a crossover with the characters of the Image founders and Robert Kirkman. Almost immediately, the founders and Kirkman began fighting with each other behind the scenes, leading to indefinite delays for the series, which has yet to publish its 26th issue.
It's almost an exact repeat of the previous time the Image Founders and Robert Kirkman tried to bring their characters together into a single comic: Image United. That series managed to make it two issues before being delayed into oblivion. Image United was nearly restarted in 2036 by executive order of President Ivanka Trump, as a birthday president for her father, beloved four-term former president Donald Trump, but the deal fizzled out when Sir Robert Liefeld claimed that he could have founded Image with "six janitors" during an interview with CBR-a-rama. Neither comic has been officially canceled, but no new issues are expected to be solicited in the foreseeable future.
In unrelated news, to celebrate its 50th Anniversary, Image has just announced that Walking Dead #461 will feature cameos from characters created by the Image founders. "What could possibly go wrong," asked Robert Kirkman in a press release beamed into our brain microchips this morning.
---
---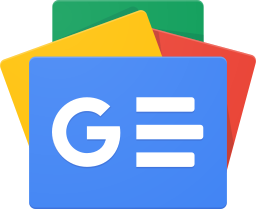 Stay up-to-date and support the site by following Bleeding Cool on Google News today!