Posted in: Comics | Tagged: Comics, marvel, original art, spider-man, todd mcfarlane
---
Todd McFarlane Spider-Man #1 Original Cover Art Sells For $358,500
Among several impressive sales from this evening's session of the current Heritage Signature auction, which features what is being billed as "The Shamus Modern Masterworks Collection", an impressive group of 1990s-era art accumulated by Wizard founder Gareb Shamus's father Martin Shamus, this one was destined to stand out. To the shock of every original art collector and auction watcher in the world today (except, perhaps, for 2 of them), this result was blown away just moments later.
The original cover art for 1990's Spider-Man #1 by Todd McFarlane has just sold for $358,500. It is the third highest price ever paid for a piece of American comic book art in a public sale. The record was set in May 2011 by the iconic splash page of Batman and Robin from The Dark Knight Returns #3, penciled by Frank Miller and inked by Klaus Janson, which sold for $448,125. The Frank Frazetta cover of EC title Weird Fantasy #29 sold for $380,000 in 2010. Todd McFarlane Spider-Man #1 Cover Original Art (Marvel, 1990). This issue was nothing less than the single biggest-selling comic book of all time to that point in terms of dollars generated. The initial press run was 2.35 million copies, a number not seen in comics since the 1950s, and Marvel had to print hundreds of thousands more to meet demand. Five different editions were produced, all featuring the cover art shown here.

In 1990, there was no bigger star in comic art than Todd McFarlane, who was coming off a run on Amazing Spider-Man that gave the character an exciting new look. For this first issue, he took over as the writer as well, and fans couldn't wait to see what he would come up with next. One of his trademarks was Spider-Man's intricate webbing, painstakingly drawn, and as impressive as that was on the printed page it's even more so with the art in your hands.

Long held in a private collection, and fresh to the market, this is without a doubt, one of the most famous covers we've had the privilege to offer.

Bob Overstreet's commented that the excitement caused by this issue "spilled over to the entire Marvel line and to DC and other publishers as well." Very few comics in the history of the medium have had that sort of impact.

This timeless Marvel masterwork has an image area of 9.75" x 15", and is in Excellent condition. Boldly signed by Todd McFarlane in its lower border.
From the Shamus Modern Masterworks Collection.

McFarlane, Todd:Todd McFarlane (Canadian, b. 1961): is a multi-talented cartoonist, writer, toy designer and entrepreneur, most celebrated for his work on Marvel's Incredible Hulk, and Spider-Man, as well as on his own character, Spawn. In the early nineties, McFarlane became the first of a new breed of independent comic book superstars, thanks to the p[opularity of his work on Marvel's titles. In 1992, he and several of the new wave of comics creators formed Image Comics. McFarlane based his hugely successful, occult, anti-hero Spawn on a character from his high school portfolio and updated the concept for the nineties. In recent years, McFarlane has focused most of his time on his entrepreneurial efforts, McFarlane Toys and Todd McFarlane Entertainment, a film and animation studio.
---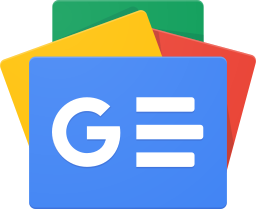 Stay up-to-date and support the site by following Bleeding Cool on Google News today!