Posted in: Comics, Marvel Comics, Review | Tagged: all-new wolverine, cassandra nova, fantasy, Forge, gabby, gambit, gentle, honey badger, Jean Grey, Marvel Comics, namor, nightcrawler, Review, storm, sub-mariner, superheroes, Tom Taylor, trinary, wolverine, x-23, x-men, x-men red
---
X-Men: Red #6 Review – Still the Best X-Men Book Currently on the Shelves
Cassandra Nova has recruited an unwilling Forge to her cause, and we see the youth of Gentle and why his powers hurt. Jean Grey tries to help him, and we also see the construction of Jean's undersea Cerebro unit (Searebro). The X-Men need to find the dead ambassador's cell phone so that Trinary can prove that another party is responsible for the ambassador's death. Meanwhile, Cassandra Nova is making another move on Jean and her team.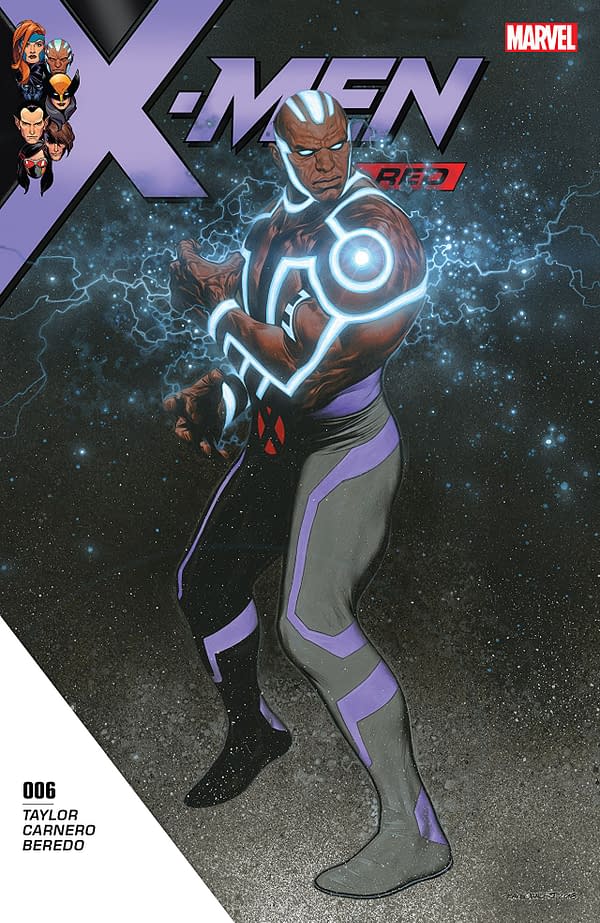 Tom Taylor packs another punch with this issue of X-Men: Red, balancing plot advancement, character development, and lighthearted humor like only a skilled writer can.
The combination of these three elements make for a well-balanced issue with varying tones and the feeling of a complete book. The increasing size of the team does mean that not everyone gets a moment in the spotlight. Namor, Nightcrawler, and Storm don't get much to do, but future issues will likely spotlight them more.
Cassandra Nova is further expanded upon (yes, I do know she's an older villain) in the context of this story. Her mutant hatred is motivated by her near-death at the hands of Charles Xavier. This doesn't mean that it's in any way justified, but it is at least given a "reason." It makes her more compelling.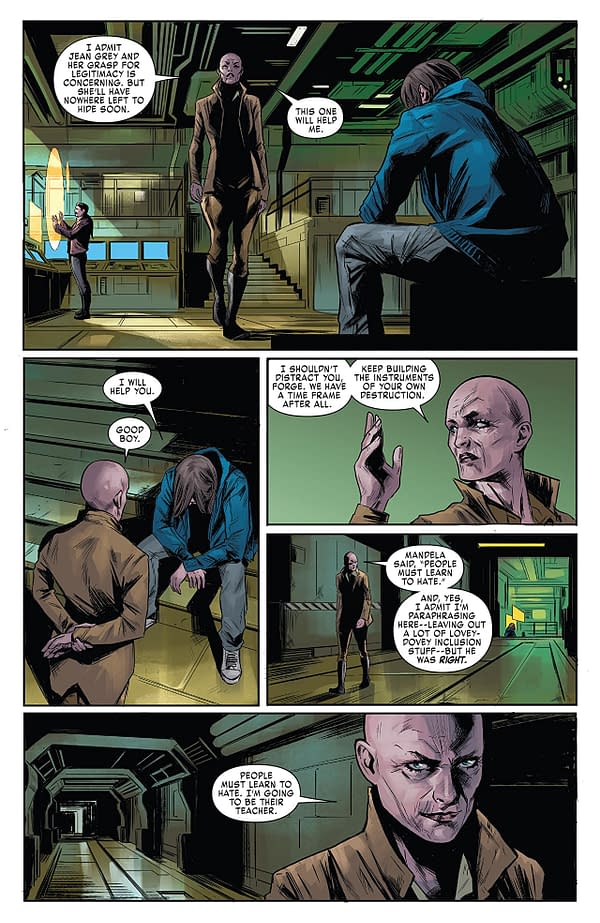 Carmen Carnero takes over for Muhmad Asrar this issue, and Carnero's artwork makes sure that the book doesn't miss a visual beat. The detailing and texturing attributed to the book is gorgeous. The characters are expressive, the action beats are impactful, and the sequencing is effective. Rain Beredo is the color artist, and he provides a well-balanced and visually-grabbing palette.
X-Men: Red #6 once more shows this to be the best X-Men book on the stands at this moment. The balance of plot, character, and humor is compelling, and Carnero and Beredo make sure that the book continues to be gorgeous. This one earns a strong recommendation. Give it a read.
---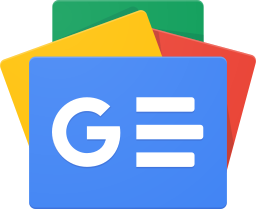 Stay up-to-date and support the site by following Bleeding Cool on Google News today!