With great popularity comes great liability, as Epic Games is learning. The publisher is no stranger to legal trouble, as they're still in court with PlayerUnkown's Battlegrounds over whether or not Epic used privileged information to copy PUBG's battle royale format. They've also got a pending suit with rapper 2 Milly over Fortnite's Swipe emote which bears a striking resemblance to Milly's "Milly Rock" dance move.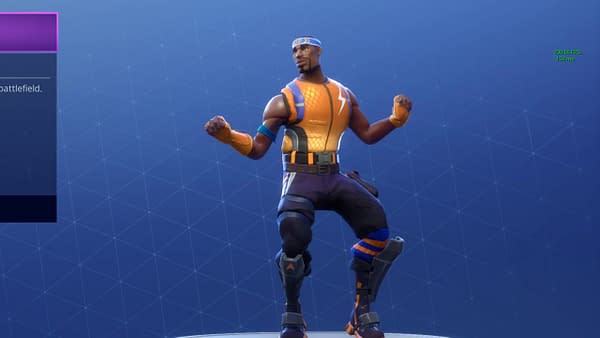 And now, Fresh Prince of Bel-Air star Alfonso Ribeiro is suing the company over using his "Cartlon Dance" without permission or compensation.
From The Hill's report:
Former "Fresh Prince of Bel Air" star Alfonso Ribeiro is suing the creators of the video game "Fortnite," accusing them of using his signature "Carlton dance" without permission or compensation, according to multiple reports.

American video game developer Epic Games owns "Fortnite," which contains an animated dance that users can buy and download that Ribeiro's lawyers say is based on his as the character Carlton on the 1990s sitcom, NBC New York reported. The downloadable dance, also called an "emote," is called "Fresh."

"Epic has earned record profits off of downloadable content in the game, including emotes like 'Fresh,'" Ribeiro's attorney David Hecht said in a statement. "Yet Epic has failed to compensate or even ask permission from Mr. Ribeiro for the use of his likeness and iconic intellectual property."
The Fortnite"Fresh" emote released back in January 2018. Ribeiro has been doing his "Carlton Dance" since the mid '90s as it was a running gag on the Fresh Prince.
You can check out a side by side comparison of the two dances.
"Mr. Ribeiro is seeking his fair and reasonable share of profits Epic has earned by use of his iconic intellectual property in 'Fortnite' and as a result is requesting through the courts that Epic cease all use of Mr. Ribeiro's signature dance," Hecht added, according to NBC New York.
Naturally, everyone wants their fair share of that sweet, sweet Fortnite money. However, Epic Games really should have had their legal department check these emotes over before releasing them. While many of the dances that have made it into Fortnite are common enough that no one performer can claim intellectual property, that isn't true of every dance.
Enjoyed this article? Share it!