Wizards of the Coast has been very diligent with their spoiler season, making sure enough that any leaks don't get out early or late. We as players are fortunate to have their services as they work hard in multiple different departments to ensure Magic: The Gathering continues as a game, and to an extent, a multi-component piece of cultural artistry.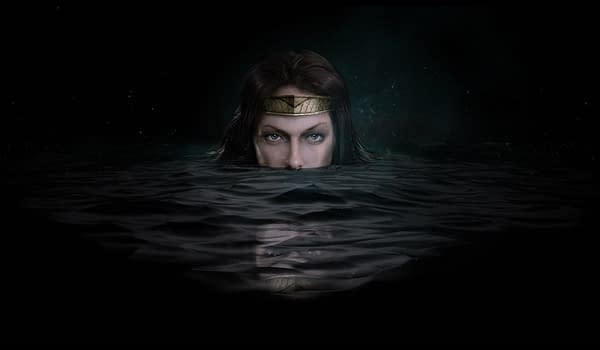 Today, we at Bleeding Cool wish to go over four more neat cards spoiled in the last couple of days from Magic: The Gathering's newest upcoming set, Theros: Beyond Death, in preparation for the full spoiler to release (which should to my estimate be tomorrow – we will cover this when it happens, of course!).
January 9th, 2020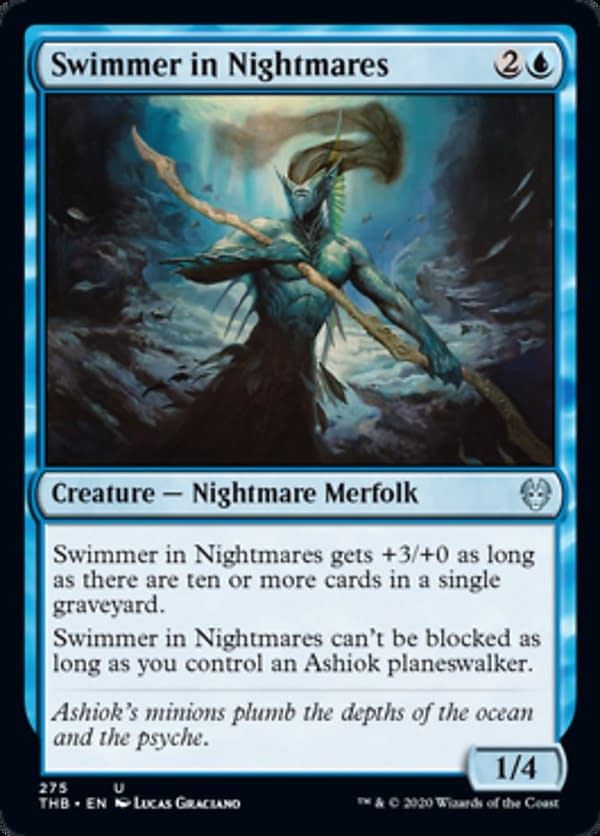 At first glance, Swimmer in Nightmares doesn't look terribly special – it's clearly a Planeswalker deck inclusion (and, by extension, an ancillary card in the Deluxe boosters) – but think, if you will, about this sort of card existing maybe a few years ago. Planeswalkers were scarcer then, sure, but let's overlook that for a moment as well. This card has the power level of a rare. This card is easily a 4/4 for three mana that can't be blocked in some circumstances. It feels green, and yet it is blue, a color that often doesn't get the benefit of large, valuable creatures with all upsides. That in itself is spectacular.
Now, speaking of Ashiok, here is our second card today: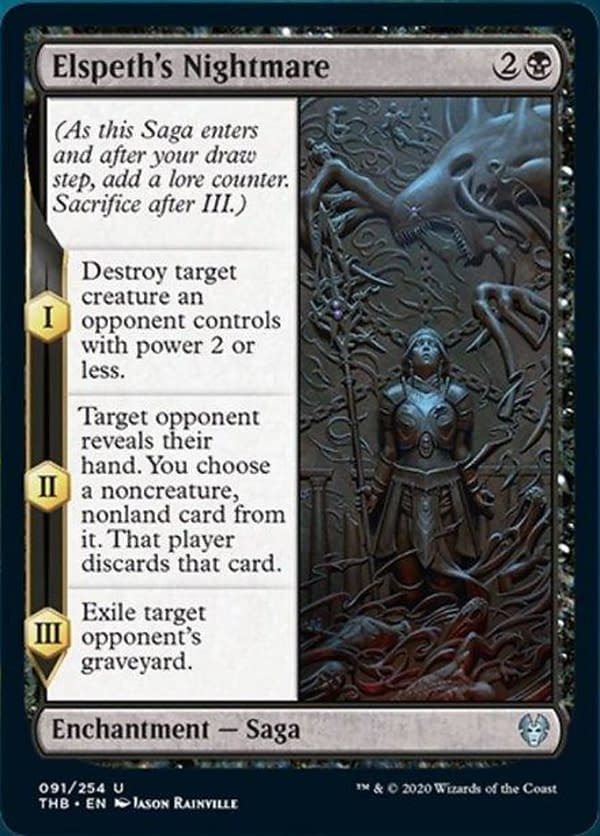 This Saga, Elspeth's Nightmare, feels to me to be what Chainer's Torment should have been in Dominaria. It is solid removal off the bat, allows for discard, and then provides no chance of escape as of lore counter #3. I'm digging this very highly. And is that a Phyrexian Negator in the art? Spooky.
Next, I wanted to take a good look at Elspeth's new spear, the aptly-named Shadowspear: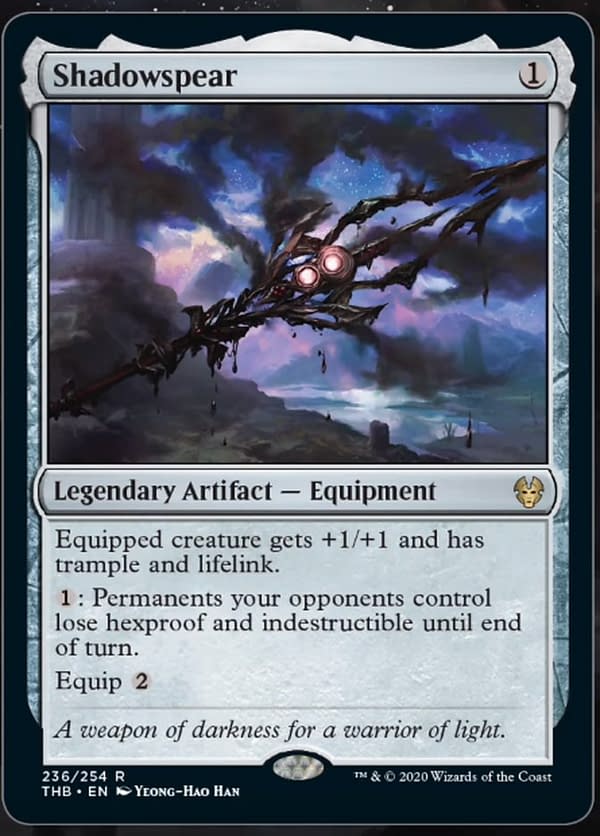 This feels like a new sort of take on the iconic Blackblade of Dominarian lore. That itself isn't a huge deal, but, much like Blackblade was for Gideon Jura in the War of the Spark (may he rest in peace), it is literally "a weapon of darkness" wielded by "a warrior of light". Interesting. And how does this story end, you might ask?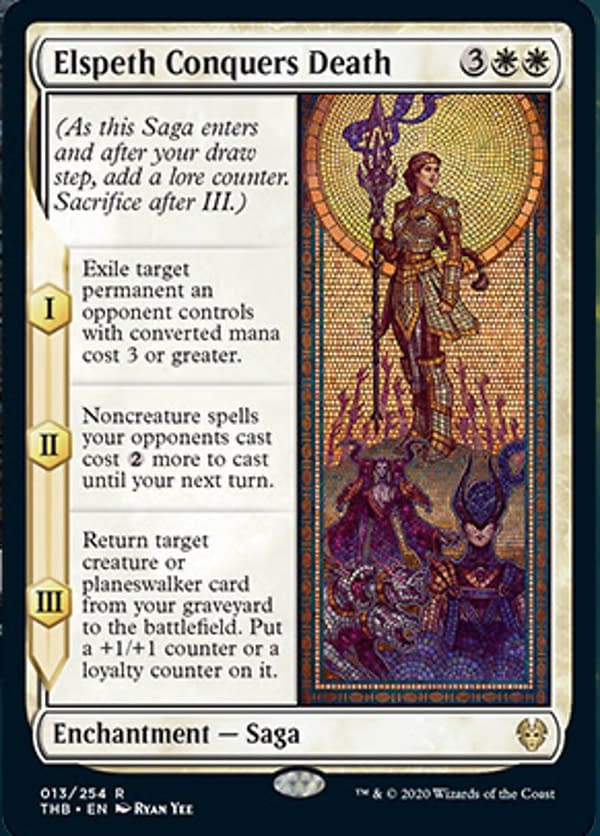 Well, Elspeth Conquers Death!
Whatever that means for the storyline (since we do not have access to literature beyond the cards, sadly), another Saga is always welcomed by the community to provide us with something to hang onto. This card also provides adequate exile-based removal in white, which is a great thing for the color. Plus, it can recur a creature or planeswalker at the end of the Saga, which is pretty great as well.
In Conclusion
What did you think of this set's spoiler season? Does the set prove worth your time to purchase cards from? Do you like the direction Wizards is headed in mechanically? How about storywise? Let us know what you think!
Theros: Beyond Death pre-releases next Friday, January 17th, with the full release being on Friday January 24th. Magic: The Gathering: Arena will see it on Thursday, January 16th.
Enjoyed this article? Share it!