Co-op Prison Break Vehicle A Way Out Got a Hyptastic Launch Trailer that Misses the Point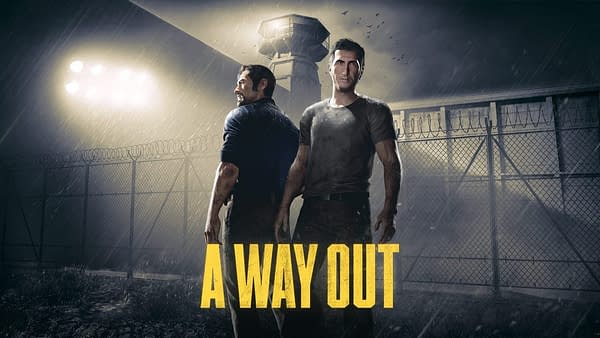 A Way Out is yet another EA Originals "indie" title, but this one is a co-op prison break game. You can't play it single-player, you either need to have a friend play with you locally or online. You can also get matched randomly with another player through live matchmaking, but that's not as fun. The neat thing for you and a friend is that you only need to own one copy of the game between the two of you.
The game just launched, but its release trailer really does miss all the fun of the game. It misses pretty much every aspect of the cooperative stealth action and suspense that makes the game so charming and replaces it with short cuts of random gameplay moments and empty nonsense catch phrases. Sure, the big points are in there – play with a friend, local or online, escape from prison together, work together to survive your escape. But by reducing the whole adventure to bite-sized pieces, the trailer really gets this one wrong. The human factor and lengthy co-op moments are what make A Way Out so fun, because that's the focus of the game. Teamwork. Not quick action sequences. Honestly, the game is a stealth game, most of the action is you hiding and hoping you won't get caught. It doesn't make for a great action trailer, which is what EA tried to do, and it failed miserably.
Good thing no one really watches launch trailers right?
A Way Out is an EA Originals game by Hazelight Studios. The game was announced at EAPlay 2017, which is EA's E3 press conference, and was the clear breakout star of the show. It's out now on Xbox One, PS4 and PC. You can check out the terribad launch trailer below. If you really want.