Crash Bandicoot Action Figure Coming in May from NECA
Crash Bandicoot is getting a new line of figures from NECA, and the first is Crash himself. The figure will hit stores in May and feature multiple points of articulation, a classic Crash expression, and a thick cardstock version of one of the iconic crates from the game series.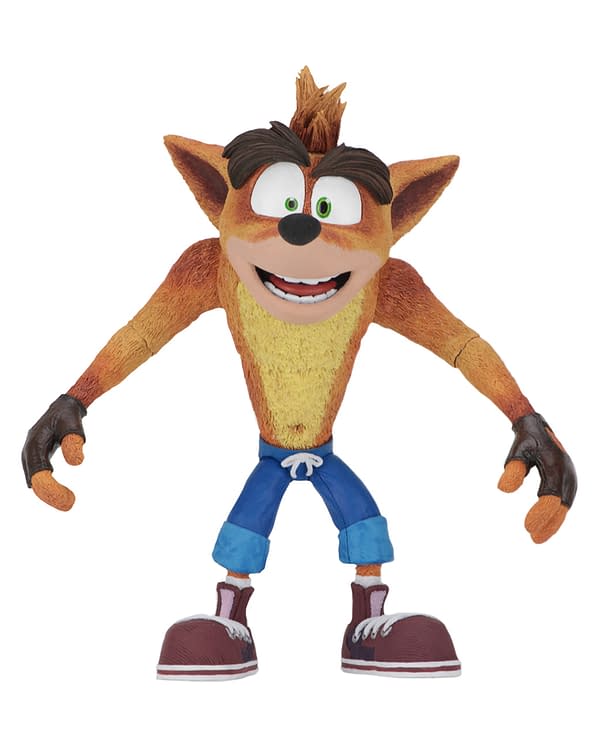 NECA's debut release in the eagerly anticipated line of Crash Bandicoot action figures is Crash as you know and love him!

This core figure stands 5.5 inches tall and features a head sculpt unique to this release. Crash has plenty of articulation for maximum wumps, but just as importantly, he's outfitted with ball-jointed eyebrows to create a variety of crazy expressions. As a bonus, tucked inside the clamshell packaging is a thick cardstock replica of a crate!
Man, this line has some serious potential. I would buy whatever they want to put out from these games. It is an all-time classic, and a personal favorite of mine. NECA always does such stellar work, and from these shots this has the look of another home run. I can only imagine how cool a Neo Cortex figure could be from them. A whole line of Crash Bandicoot variations would be amazing as well.
The only thing that may damper my excitement about these would be the price point. Hopefully they keep them around $18-20. Anything above that, it would depend on the accessories included. But as long as they are right in that range, there is not a single figure from the series I would not buy.
This Crash Bandicoot figure will be in stores and online this coming May.