Final Fantasy XIV Online Starter Edition for PlayStation 4 is currently free to download and play via the PlayStation Store. If you've been thinking about jumping into the popular MMORPG, especially now that we have a lot more time on our hands and we're spending it inside. The deal, which goes on through May 26, will save you $19.99 since that's what the Starter Edition is normally priced at. You get a 30-day free trial of the game, which normally requires a monthly subscription fee to keep playing.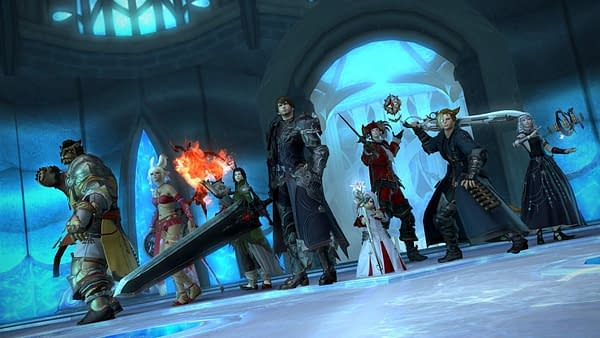 With this particular Starter Edition, you get Final Fantasy XIV: A Realm Reborn as the base game to play through, but you don't get the Heavensward, Stormblood, and Shadowbringers expansions. If you want those, you'll have to shell out some cash for the rest of the DLC and start paying a subscription fee to keep playing.
You get plenty of time to get to know the game with the Starter Edition, though. You can begin your journey and play all the way through level 50, which is quite a chunk of game time and grinding, especially if you're only playing bits and pieces here and there. However, PC gamers don't currently have access to this deal. You'll have to play on PS4 if you want to snag the free game. PC players might be waiting a little while otherwise.
This is all timed to the PlayStation Days of Play sale coming up for the summer, during which you can pick up a variety of different games and adjacent software and peripherals for PS4 users. There are plenty of awesome offerings in the discount event, but no free titles. You'll have to pay for all of those. It might be a good time to think about becoming a Warrior of Light. Be sure to let us know what job you choose when you jump in.
Enjoyed this article? Share it!