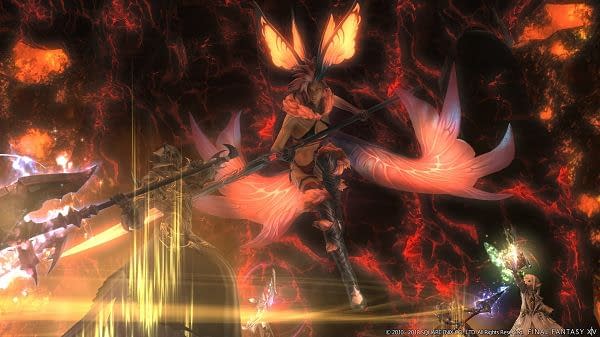 We're coming to the end of the Stormblood story cycle now that Patch 4.45 of Final Fantasy XIV has launched in-game. Today's patch introduces the next chapter in The Forbidden Land of Eureka line along with more Hildibrand adventures, because we can never get enough of the Inspector's hijinks.
The new version of The Forbidden Land is Eureka Pyros which allows players to continue their journey to reach the headquarters of the Students of Baldesion. During their exploration of Pyros, players will uncover a network of caves hidden within the mountains of Eureka. The caves will come with their own unique challenges as players transition from the tundra of the mountains to the smoldering core of the island.
So pack up your gear and get ready to face even more notorious monsters to get the best version of your relic weapons and armor, because you'll want them once we transition into Patch 4.5 in a few months.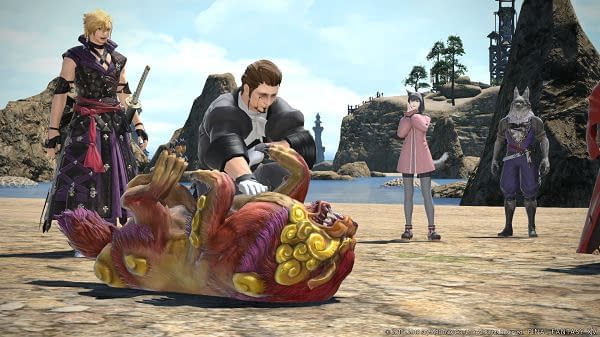 The other major addition to 
FFXIV
with Patch 4.45 is the continuation of 
Stormblood
's Hildibrand questline. The story continues with the hunt for the legendary sword stolen by Yojimbo in the last update. At the very least, it looks like we find Yojimbo's stalwart lion-dog sidekick Daigoro.
Smaller additions that rolled out with the patch included new housing designs from the Furnishing Design Contest, some PVP balance changes for Monks, Summoners, and Red Mages, as well as an update to raid rewards.
As of today, if a party raid is started before the weekly reset time (Tuesday at 12:00 am PST), but completed after, the rewards will count toward the previous week's rewards. Which might make last-minute raids less of a shit-show.
Maybe.
Finally, the first round of the 
Final Fantasy XIV Online Fan Festival
will kick off in Las Vegas on November 16-17th. The various announcements and events will be streamed for free on the official 
Final Fantasy XIV Twitch
channel. The North American edition of the fan festival is expected to reveal the first details on the game's next expansion.
Early speculation
on the new expansion by fans includes a whole lot of hope for Blue Mages and Dancers to make it into the game, with some even expecting Blue Mages to come in as a tank class. Which, honestly, would be pretty sweet. As for the new area of exploration, the guesses range from Thavnair to Hingashi to the very home of the Garlean Empire iteself. Given the way Patch 4.4's MSQ quests have gone, there's a solid case for Garlemald to be the location of the expansion. Regardless, we'll find out some details on the fourth expansion soon.
Enjoyed this article? Share it!