Gargoyles Funko Pops Hit Stores in July
Gargoyles is one of the most beloved cartoons of the 90's, if not all-time. The only question with Funko making them into Pops was a question of "when". We now have our answer, as a wave of Gargoyles Pops and Pop Keychains will hit stores in July. And for store exclusives, they are doing one of the cooler things they have ever done. But more on that in a second.
First, the keychains. Goliath and Demona get keychains, and an exclusive version of Demona can be found at Hot Topic.
Five Gargoyles join Pop as Goliath, Lexington, Brooklyn, Demona, and Bronx are now immortalized in Pop form. All three sculpts are pretty awesome, I really don't have any complaints here. Be sure to pick up the Hudson Pop from your local comic shop or specialty store as well!
These are the coolest exclusives ever. Stone versions of the Gargoyles! FYE gets a Hudson/Bronx two-pack, Target gets the stone version of Goliath, and stone versions of Demona as a Pop and as a Pop Keychain can be found at Hot Topic. These are what exclusives should be. Variants that collectors can chase down if they want them, but not necessary to complete the regular set. That being said, fans are for sure going to want to get these. Hopefully we get the others in stone versions as well down the line to complete that set too.
This could be the start of a huge line of products. I could see them doing gargoyles in Pint Size Heroes, Mystery Minis, Plush, you name it. Hopefully these initial offerings are just the first and plenty more will be announced later. We need so many more Pops from this show, and Funko is better than anyone at delivering.
You can preorder these already right here.
---
---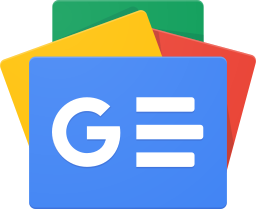 Stay up-to-date and support the site by following Bleeding Cool on Google News today!