Pokémon Masters is adding a slew of new content at the end of May and early June, including a new story event and Sync Pair. If you've been waiting for a reason to return to the game, this might very well be it, as there's a lot being added that anyone can participate in, as long as they've got the drive to be, well, a Pokémon Master.
Right now through June 4, the new Sync Pair of Jasmine and Steelix are available, as well as the new Story Event "The Star of the Contest". Jasmine and Steelix are a Grass-type Sync Pair with moves like the HP-restoring "Good as New!" as well as "New Dawn Wood Hammer," which is a move based on raising the user's Attack stat.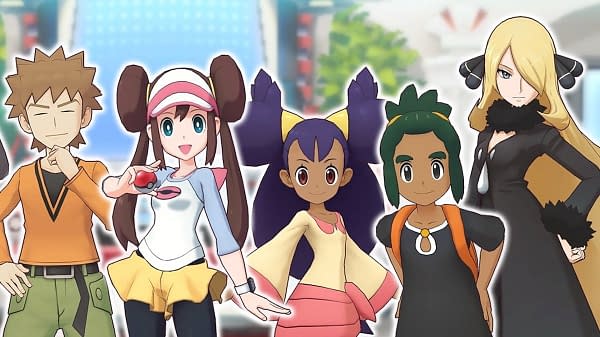 This story event follows the Sinnoh region trainer Dawn and her partner Pokémon Turtwig as they interact with other Sync Pairs throughout the island of Pasio. Anyone who has completed the first chapter of the main story can battle as well as earn in-game rewards during the event. This Sync Pair and event will be available through June 10.
There's also the Special Rally that will take place from May 31 through due 20. Players can complete missions to earn Gems, Co-Op Sync Orbs, and training items. Anyone who completes all special rally missions will get 5-star Power-Ups for their trouble.
Finally, you can also get the Dawn & Turtwig Login Bonus running from now through June 10, which will net players up to 1,400 free gems. It's a great time to be a fan right now, and there's plenty of cool stuff happening. Be sure to check it out, try out the new Sync Pairs, and let us know what you think. There's a lot going on in the real world right now that many of us would love to forget, so we'll just hang out in the Pokémon world.
Enjoyed this article? Share it!