Hello friends! This brisk evening of November 19th, we are going to follow up on the previous Magic: The Gathering deck tech I posted earlier today. Hazoret the Fervent never made her way to Ravnica during the War of the Spark storyline arc, so of course in the spirit of cycle completion, Wizards of the Coast needed a legendary red God for the set.
Enter Ilharg, the Raze-Boar. Ilharg, the harbinger of the End-Raze, the Gruul guild's interpretation of the end of days, and one ham of a hog.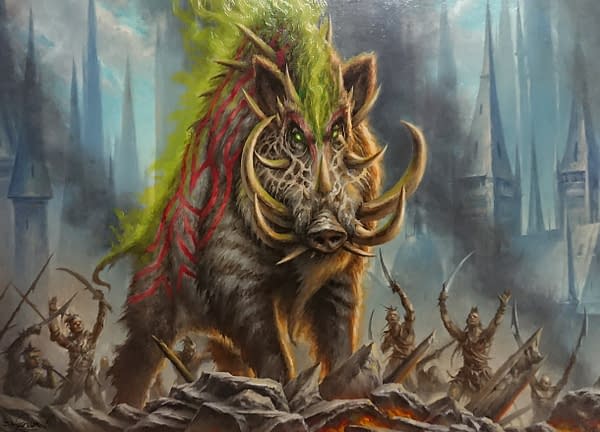 As this specific deck tech series is meant to focus on the best and worst aspects of each color represented, the Ilharg deck is no exception. As my nod towards the negative aspects of red, this deck focuses just a bit too hard on the here and now, with hardly any mind to the future or past plays in the game.
The decklist to be discussed in this article can be found here.
Our goal? Smash the everloving daylights out of our opponents with whatever we can use.
Notable Inclusions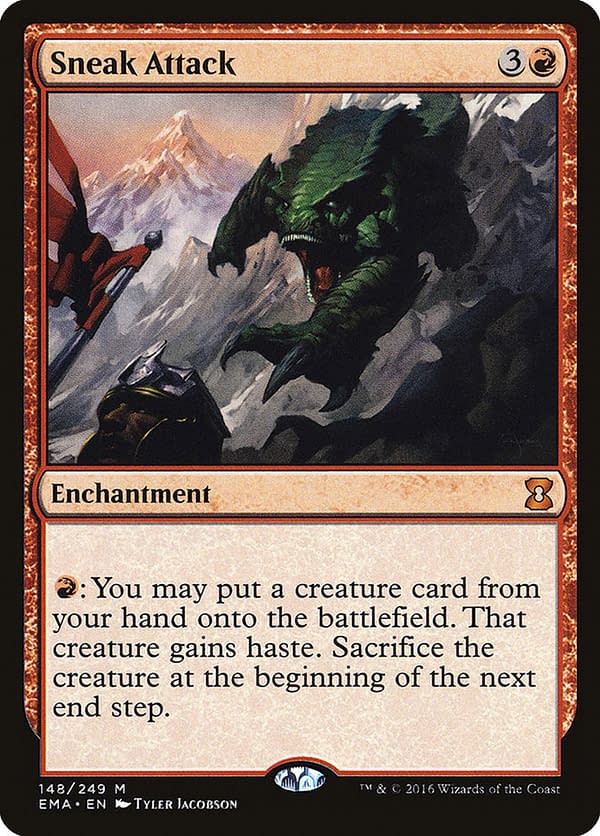 Sneak Attack – Similar to Ilharg itself, Sneak Attack allows us to make an alpha strike with multiple creatures all cheated in at one time. The downside is that the creatures are sacrificed at the end of the turn. This is something that merits mitigation. This brings us to…
Stalking Vengeance and Vicious Shadows – These cards have damaging abilities that trigger on the deaths of creatures. Stalking Vengeance is better for when you have large creatures dying, while Vicious Shadows is better in a go-wide strategy, but with Sneak Attack in the mix, in theory, both are attainable.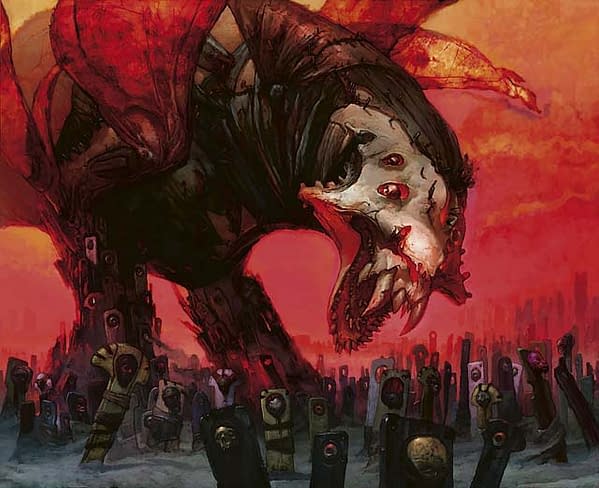 Aggressive Mining – Do you have enough lands out to be set for a while? Aggressive Mining! Do you have no real need for your lands in hand? Aggressive Mining! Do you just hate playing lands every turn? Aggressive Mining! This card practically does it all. It draws you good cards for very little cost. It slices, dices, and prohibits you from playing lands. It's great!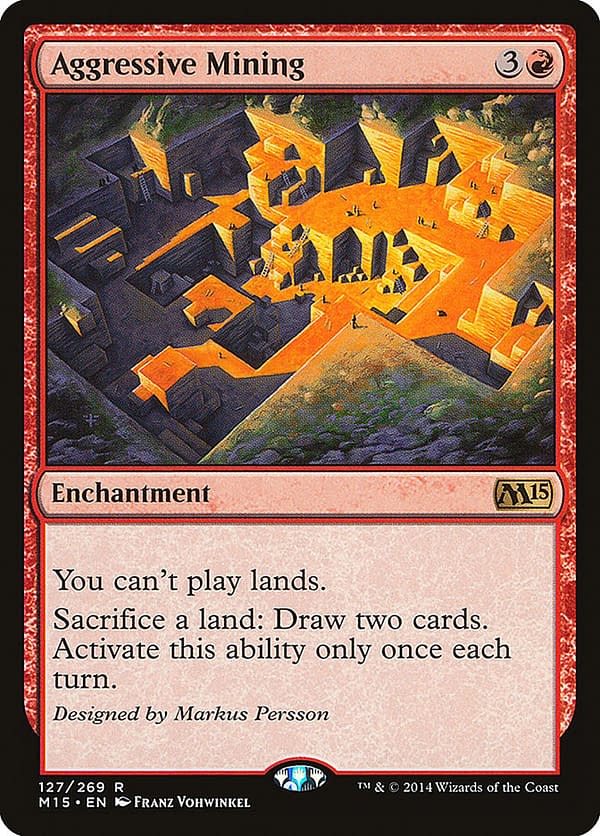 Possibility Storm – This card is the pinnacle of chaotic plays. Mostly meant as a deterrent for removal, Possibility Storm will also turn smaller spells into larger spells and vice-versa (note that this is all in theory, but it still can happen – a possibility!).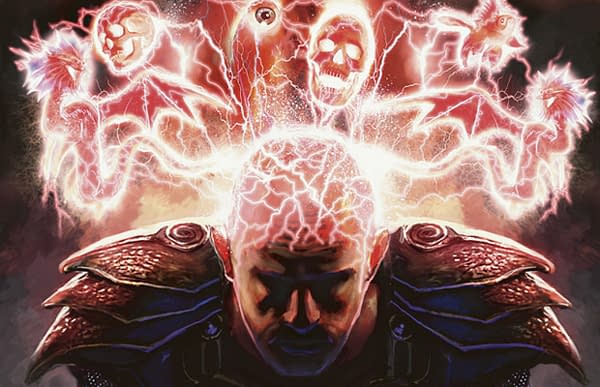 Eldrazi Titans – All of the legal Eldrazi Titans (save for Kozilek, the Great Distortion who costs unreliable colorless mana) are present in this deck. The original Titans (Kozilek, Butcher of Truth and Ulamog, the Infinite Gyre) are in here for the sake of the shuffle when you are worried about overdrawing your deck, but they're not useless by any means – just the opposite, or else they wouldn't be the Eldrazi Titans.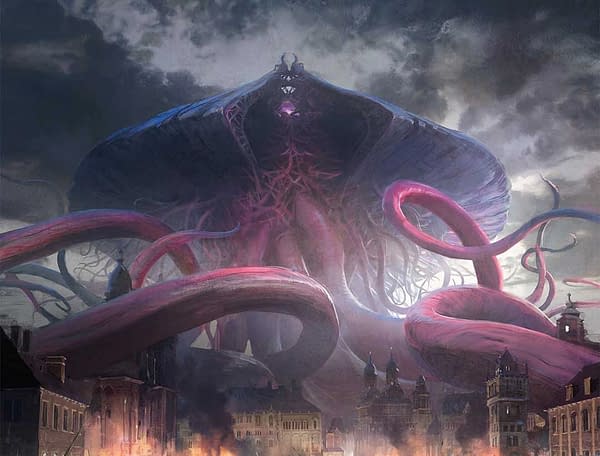 In Conclusion
Compared to the amount of testing I've done with the older Hazoret Commander decklist, this Magic deck is unproven beyond theory, but seems like it'd be pretty good to work with and improve. Do you have any suggestions for this Magic: The Gathering Commander decklist? How can it be made better? Is it beyond any level of redemption? Let us know!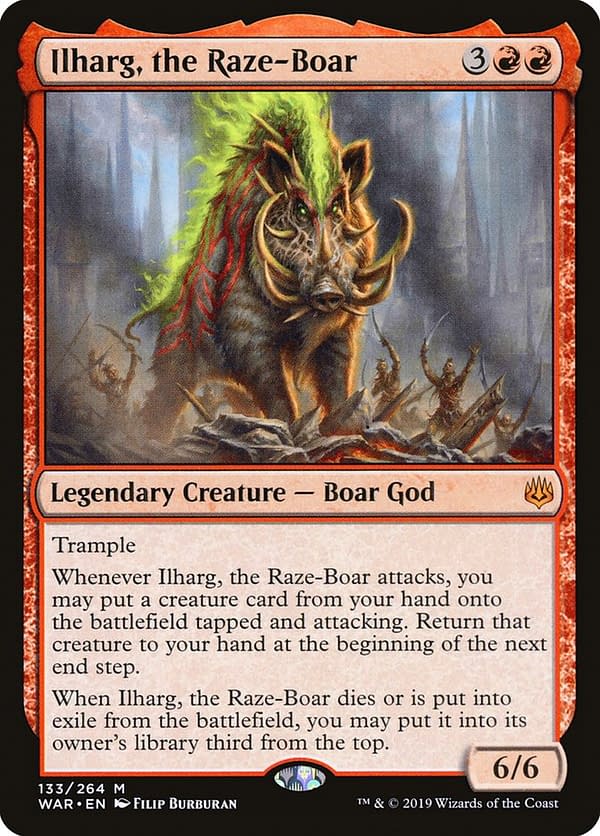 Enjoyed this article? Share it!