Avengers: Infinity War Hits Build-A-Bear, and It Is Adorable
Infinity War has come to Build-A-Bear. New bears have hit stores and online today, in anticipation of the films big opening next week. New bears include a Teenage Groot and the Iron Spider version of Spider-Man. They run different prices, with Groot and Spidey costing you $28.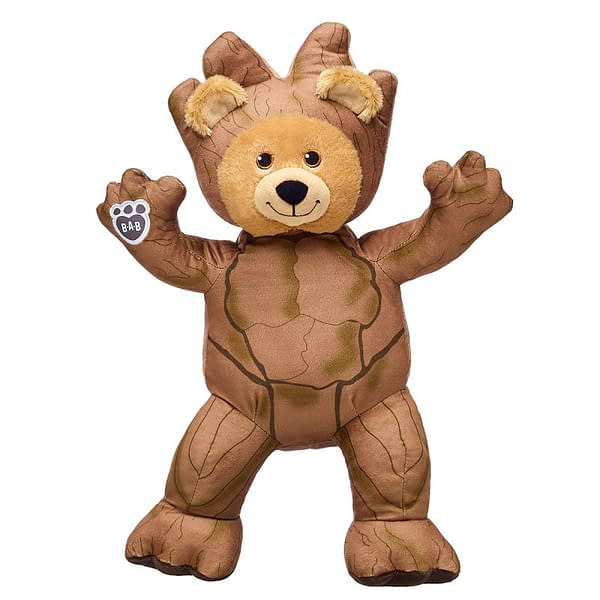 "I am Groot!" The last surviving member of a tree-like alien race, Teenage Groot Bear is a gentle giant of a furry friend! Although he is calm and quiet, Groot has tremendous strength and is a very loyal partner to his friend Rocket Raccoon. Join the Avengers on their mission to save Earth and make your own Teenage Groot Bear!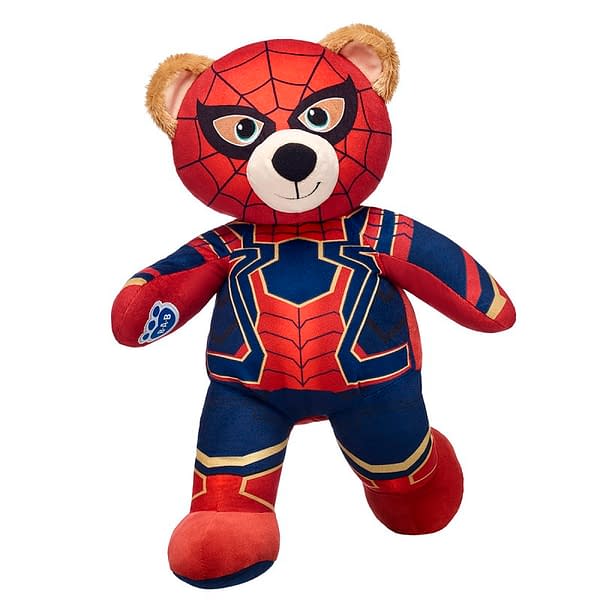 The universe is threatened by dark forces, but Iron Spider-Man Bear is ready to join the rest of the Avengers to come to the rescue! This heroic furry friend features Iron Spider-Man's signature bodysuit built into its fur. Suit up your furry friend with fun outfits, sounds and accessories to make it even more unstoppable!
Also already available bears include Black Panther.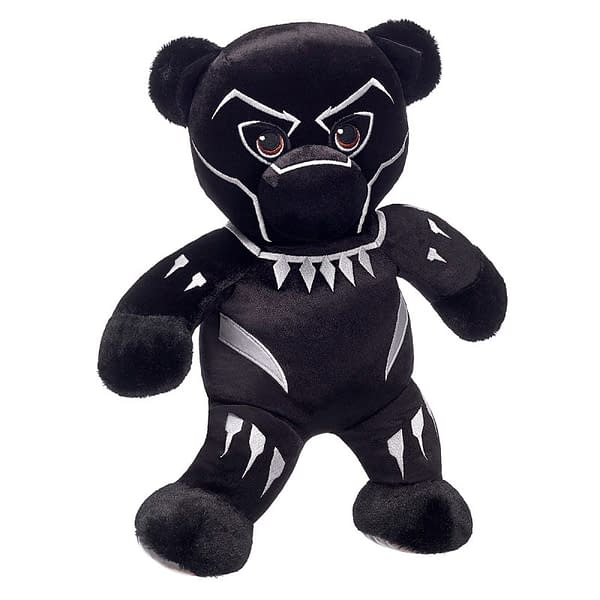 Hero. Legend. King. Live up to your legacy with Make-Your-Own Black Panther Bear! With T'Challa's signature bodysuit built into its fur, this epic furry friend is the perfect movie-watching companion for superfans. Plus, it features an ultra-cool Black Panther graphic on its paw pad. Embrace your warrior spirit with this awesome furry friend!
They have an entire line of Marvel bears that you can choose from, including Star-Lord, Thor, Black Widow, Captain America, and more. You can check out the full line here, and even order some bears as well. I only have one question for them: where is my Infinity War Thanos bear?! Or any version of Thanos for that matter? Come on, Build-A-Bear, get your act together!