Insomniac Games Adds Two More DLC Suits to Marvel's Spider-Man
Insomniac Games has added two new DLC suits for Marvel's Spider-Man that you can get absolutely free, and both have some specific throwback nostalgia. First off, we have the black and white high-tech suit that Spidey wore when he was a part of the Fantastic Four, during a period when they were calling themselves The Future Foundation. For a short period of time, this was a cosplay favorite you'd see a lot of people wearing at conventions, so it's awesome to see it here.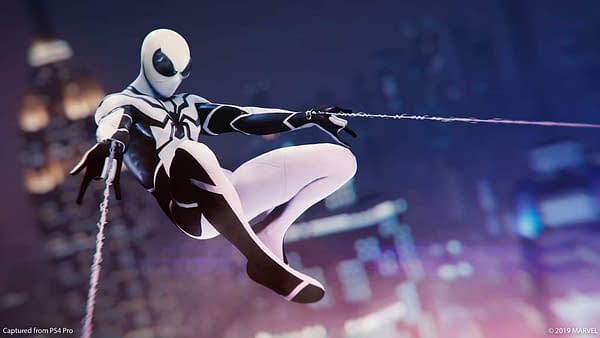 The other one will have some younger fans scratching their heads, but us older geeks will get a chuckle out of it as you can also download Bombastic Bag Man! This suit comes specifically from the issue of Amazing Spider-Man #258, when Parker asked for help from the Fantastic Four to deal with the symbiote that would eventually become Venom. They got it off him temporarily, but in the meantime, Parker still needed to be Spider-Man. So they gave him an FF suit and The Human Torch threw a bag over his head (because they don't have masks), and an old-school meme was born. They gave him boots in this outfit, which is the only inconsistency since Parker was nearly barefoot in the costume, but we get they had to make the skin consistent with others.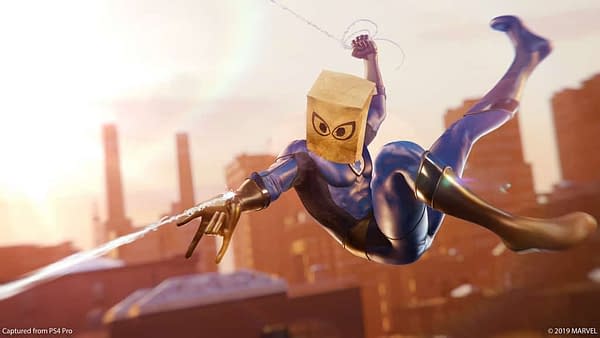 You can download both suits for Marvel's Spider-Man today, absolutely free.
---
---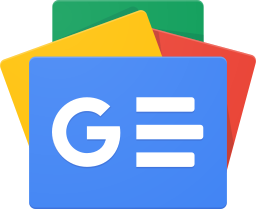 Stay up-to-date and support the site by following Bleeding Cool on Google News today!