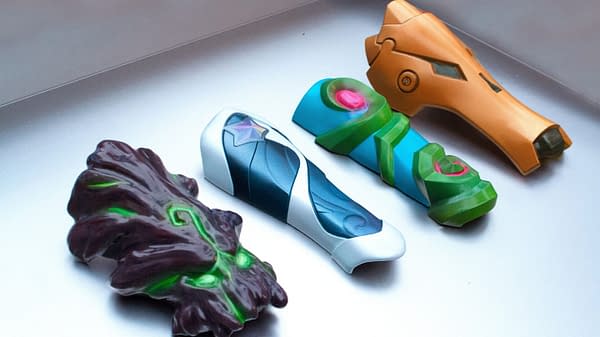 Both Riot Games and 343 Industries have announced partnerships with Limbitless Solutions to provide affordable prosthetic arms for children based on their blockbuster franchises.
Riot announced the partnership during the two-day passion project event for League of Legends fans, called Thunderdome. While most projects range from LOL mini-games to tabletop games to improved key systems, it also includes various crafting projects as well. During this year's Thunderdome, a team of Rioters decided to partner with Limbitless Solutions to create the League-themed prosthetics you see above. Most of the arms were mini-models, however the team did assemble a full-size prosthetic based on a base by Limbitless.
The League of Legends bionic arms will be made available to children across the United States. Limbitless seeks to enable kids to "express themselves and change the prism through which they're perceived."
The limbs were modeled after several favorite League characters including Odyssey Jinx.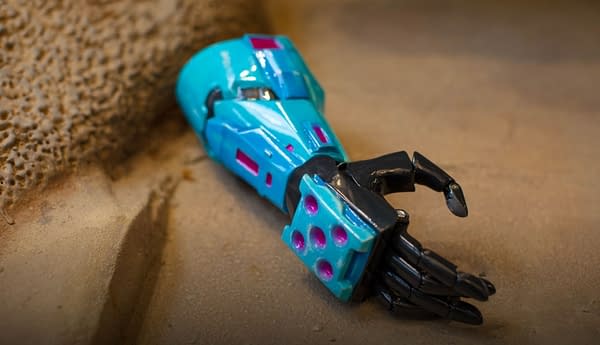 343 Industries also announced a similar project to produce two Halo-themed arm for Limbitless. The first arm is a recreation of Master Chief's own Mk. VI armor, while the other is a "'multiplayer' variant of the Mjolnir-inspired and personalized prosthetic, allowing a wide range of creative color customization to create a Spartan style as unique and heroic as the recipients themselves."
Limbitless is a non-profit organization based in Orlando, Florida at the University of Central Florida that creates affordable prosthetic arms for kids across the country. They partner with organizations all over the world to create awesome customized bionic arms styled after heroic figures like the Blue Man Group and Iron Man. Their "Bionic Arm" prosthetics are all at once functional, cost-effective, and expressive. Limbitless also donates their innovative prosthetic arms completely free of charge to recipients and their families.
Enjoyed this article? Share it!