Mafia II Will Always Be the Most Worthy GTA Alternative There Is
In 2010, Mafia II swiftly took over my life from the moment I tried it at PAX East 2010 to the instant it hit my Xbox 360's disc drive. It's since been remastered a decade later for modern gamers to get a chance at playing through the semi-open world adventure, and remains a favorite in my book, even above the Grand Theft Auto series. Beyond Saints Row. I'm here to attest that Mafia II will always be the most worthy alternative to the open world buffet that is GTA. You might not immediately think of serving as an errand boy for the Italian mob as an exciting adventure, but I'm here to tell you that's exactly what it is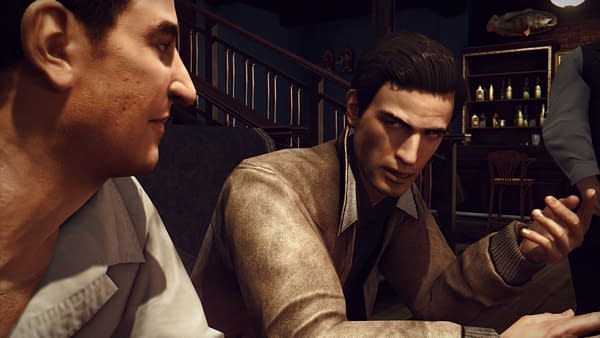 I may have spent dozens of hours spending time in the land of San Andreas or Liberty City, but Empire Bay has always felt more like home. Mafia II weaves the tale of one Vito Scaletta, a young man returning home from war. He's got debts to settle and a family to take care of, as well as the ghosts of his past that will haunt him forever. At first, Vito intends to stay on the straight and narrow in order to make a name for himself, but as time marches on this once stand-up ex-soldier has no qualms about leaving an entire room of men dead to earn a few thousand bucks.
Before you know it, Vito is hobnobbing with all of the mafia bigwigs. He's finally becoming somebody. But at what cost? Scaletta's tale spans eight long years from beginning to end, from his time as a low-life thug to shipping off to Italy to fight Mussolini, then his descent into moral decay and finally becoming a made man. It's a frightening process, but one that begins with a touch of innocence, which makes it all the more relatable. Fittingly, it all plays out via Grand Theft Auto-styled mechanics in a pseudo-sandbox world, where you can go anywhere you can see, but the linear story allows little tomfoolery or chances to stray from the linear yet extremely compelling story.
I kept playing for that reason alone, as similar excursions would have found me spinning out in a stolen vehicle and popping hookers to pick up some extra cash. Because Mafia II forces you to care about the sordid lives of its characters, you persevere even through frustration. Vito's saga is one of heartbreak and loss, revenge and payback, and most importantly, trust.
Soon, it becomes more of your own personal adventure rather than Vito's, as you delve deeper and deeper into the world. You may not find what is typically regarded as a full-featured sandbox world, but you will find a game that cares enough to go the extra mile. Hop into your fully-upgraded car, blast "Straighten Up and Fly Right," and trek on to your next mission — that stool pigeon isn't gonna off himself.
Mafia II was a mobster after my own heart in 2010, and for good reason. You owe it to yourself to experience what it means to be a Scaletta, even if that means sacrificing the guns, the money, and the freedom you get with the Bellics and the Vercettis.