"Magic: The Gathering" Announces Many 2020 Commander Products
Brace yourselves, this is a pretty big announcement from Wizards of the Coast. It's an announcement that could reshape the very fabric of the Magic: The Gathering Commander community, and it's one that people have been speculating on and awaiting for a long time.
For those who either don't want to watch the video or can't due to time constraints or the like (no reason of which provides me with an adequate excuse), the breakdown of the video is as such:
Consumers will not be getting a standalone summer Commander release. In its stead are five – yes, you read that correctly, five – different Commander-centric products in the next year.
The first release that we will see coincides with Wizards of the Coast's next set after Theros: Beyond Death, known as Ikoria, Lair of Behemoths. Therein we will be seeing five new decks coming out (a boon over the last three years where we have been given only four, but on par with earlier releases than those). The decks within this release will likely follow the Brawl deck releases' modus operandi and showcase various mechanics from the new set. Additionally, we will see a higher number of new cards for this Commander deck release specifically.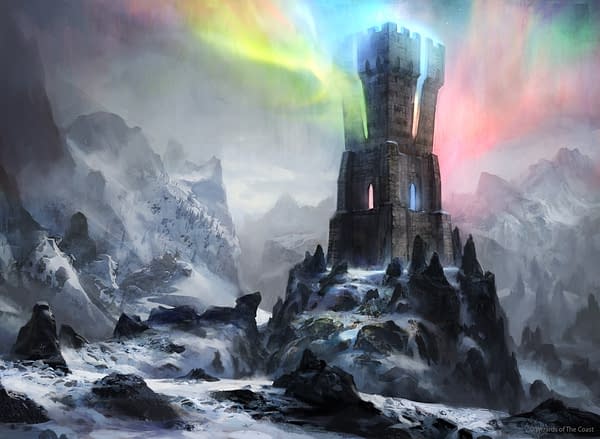 The increase in new cards for Ikoria's Commander release is balanced soon thereafter with the next relevant release. Coinciding with Zendikar Rising, the set after Core 2020, we will be seeing two new Commander decks styled after the set it releases with. This release will see three new cards per deck, with the rest of the cards being reprints.
The next thing we will see in 2020 is a release not unlike the Signature Spellbook series of releases. In it we will see eight reprinted green cards, each with new, Commander-focused art each styled after a classic legendary creature. Normal WPN stores will receive standard copies of this release, but premier WPN stores will also get ahold of premium foil versions.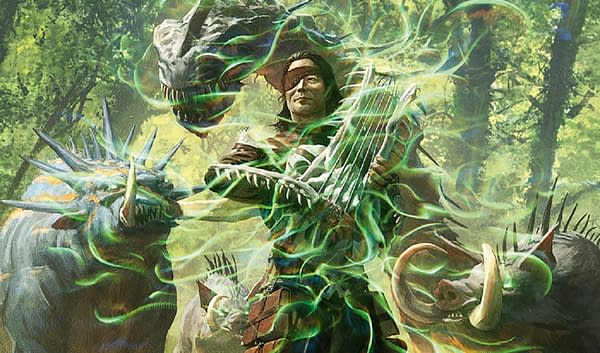 After this, we come to the biggest announcement of the lot. In Quarter Four of 2020, Wizards of the Coast will be releasing draftable Commander packs!
Yes, you read that correctly. Commander Legends, the supplemental set of 2020, will feature mechanics designed to allow players to draft full Commander decks from its boosters. What's more, the set features 70 new legendary creatures and comes in packs of twenty packs, each with a foil and two legendary creatures therein. Some of the characters in these packs will be completely new, coming from any plane in the Multiverse, but some we already know from older stories and cards.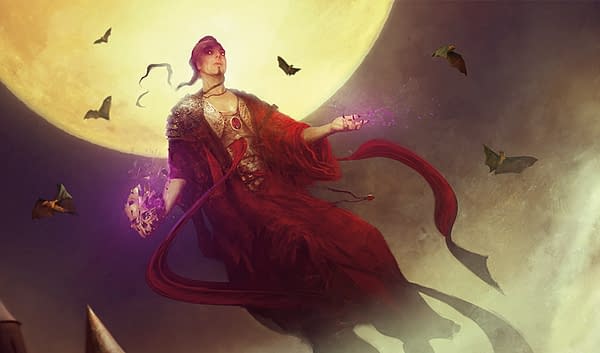 Finally, coinciding with Commander Legends we have two more Commander decks to be released at the same time. This is probably going to be the best showcase of Commander innovation since the first Commander decks came out in 2011.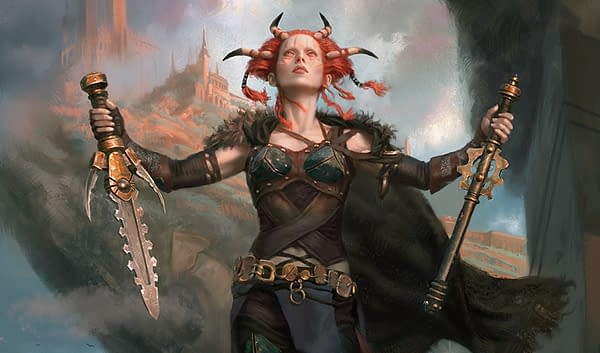 Honestly, all of these great announcements are overwhelming and we at Bleeding Cool cannot wait to cover them in more detail when more information is released. 2020 will be a fantastic year for us Commander players, to be sure!