Magic: the Gathering Unglued Booster Box Auctioning At Heritage
Heritage Auctions, an auction house based in Dallas, Texas, that deals primarily in auction listings mainly pertaining to comics, video games, trading cards, and other such items of a collectible nature, has put a rare, sealed booster box of packs from Magic: The Gathering's silly, silver-bordered expansion set Unglued up for auction! Collectors of this wonderfully mirthful set simultaneously celebrating and making fun of the game will note that each pack of this set comes with a full-art basic land, the first of the game's kind. Prospective bidders should keep in mind that they will have until Tuesday, November 30th, to place a bid on this fantastic booster box.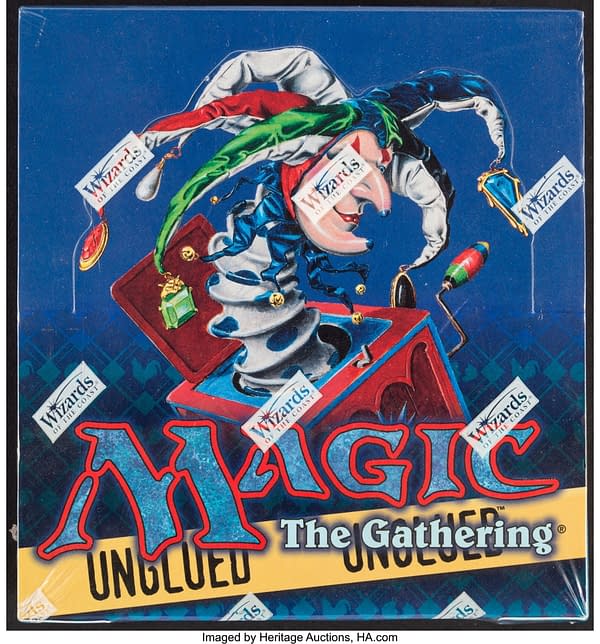 Anyone who played Magic back around 1998 would be behooved to remember cards like B.F.G (Big Furry Monster), a card that required two cards to fit on, or cards that required being ripped up as a cost to activate their abilities like Blacker Lotus or Chaos Confetti, all being featured in this set. Chicken creatures ran rampant while Clamfolk were as ridiculously prominent as the Homarids before them were on black-bordered cards. Truly, a far more lawless time than today. Furthermore, according to the item's auction listing on Heritage Auctions' website:
The booster box offered here is from the Unglued Edition which is from a group of sets that were not sanctioned for tournament play. This box contains 48 packs, each with 10 cards for a total of 480! The box has lightly blunted corners with the wrapping still intact. The overall condition is Excellent.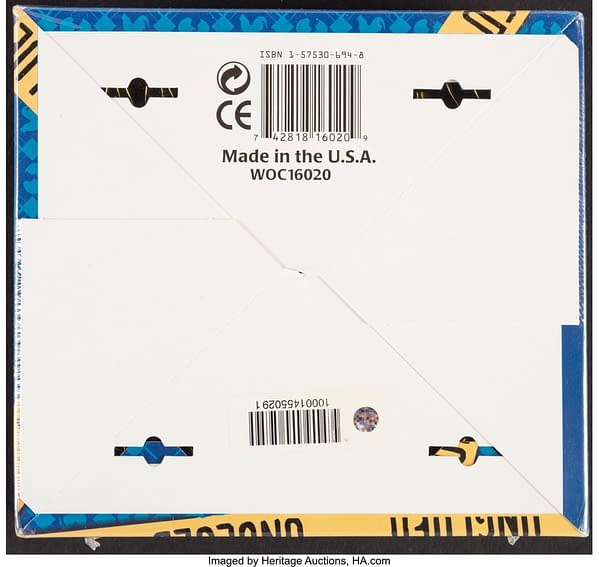 If you wish to place a bid on this silly, silly Magic: The Gathering booster box, please kindly remember that you will have until Tuesday, November 30th, to do so. You can find this item's auction listing on Heritage Auctions' website by clicking here. Good luck!