Magic: The Gathering's Core 2021 Features New Showcase Basic Lands
Hello there, loyal fans, players, and collectors of Wizards of the Coast's premier trading card game Magic: The Gathering! Today we didn't get to see any new preview cards for Core 2021, but that's because, for what it's worth, the entire set has been revealed! However, that won't stop us from showing you some of the showcase cards from the set.

Today, we will be showcasing (if you'll excuse the redundancy here) the showcase basic land cards that you can find in Collector Boosters of Core 2021. All of them are stunningly illustrated by Jonas De Ro. We will start by showing you the Plains, themed after the newest Planeswalker introduced in this set, the sand mage, and acolyte of Oketra known as Basri Ket: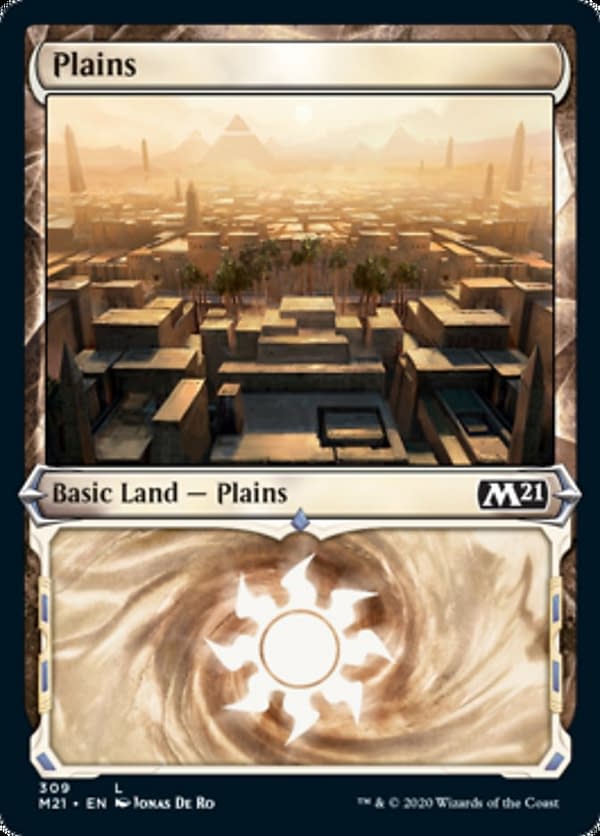 The Plains depicts Amonkhet, in all of its desert-landscaped glory. Moving on, we have the Island, themed after the Planeswalker Teferi: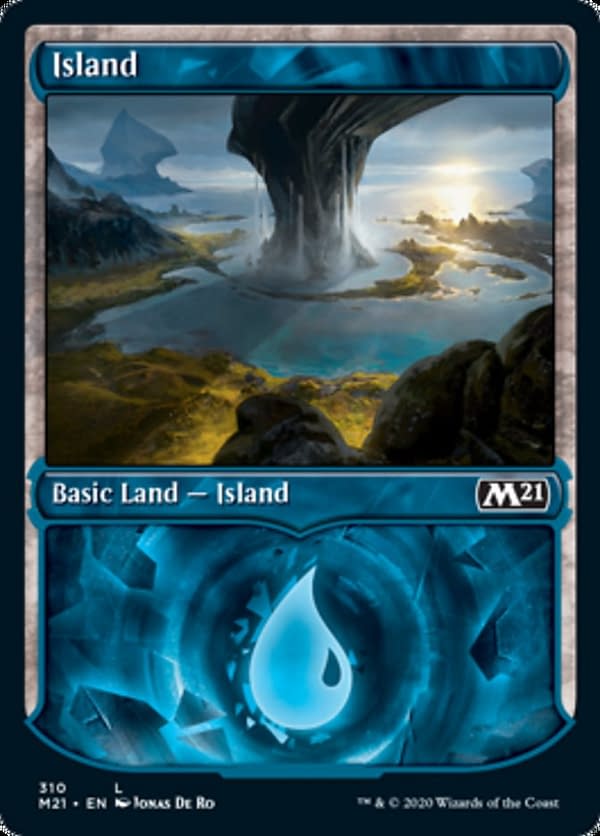 The way that these lands were themed after different Planeswalkers in the set is really something! Next, we have the showcase Swamp, styled after planeswalking necromancer-turned-fugitive Liliana Vess: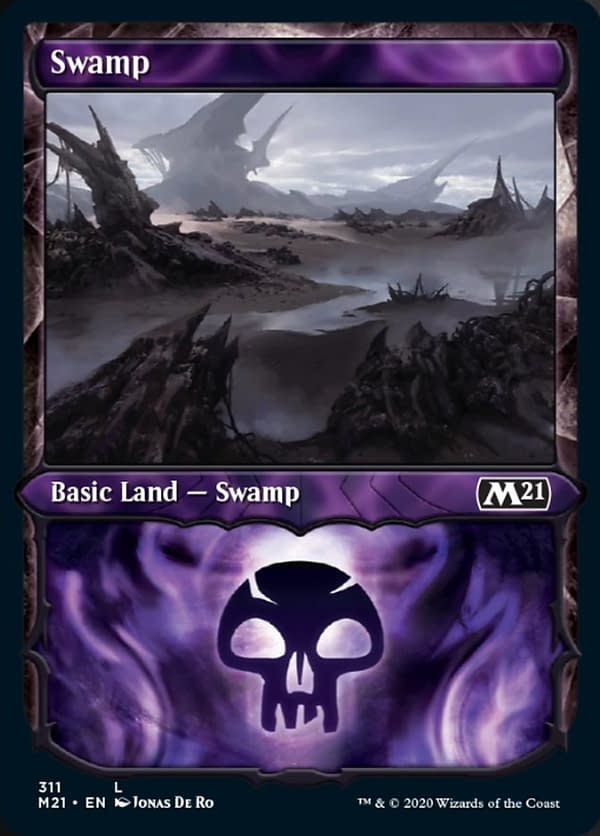 If you haven't yet noticed, all of the text boxes on these showcase cards have a neat effect about them, making the mana symbols therein look even more stylized in a sense. Next, let's look at the Mountain, styled after Planeswalker and pyromancer extraordinaire, Chandra Nalaar: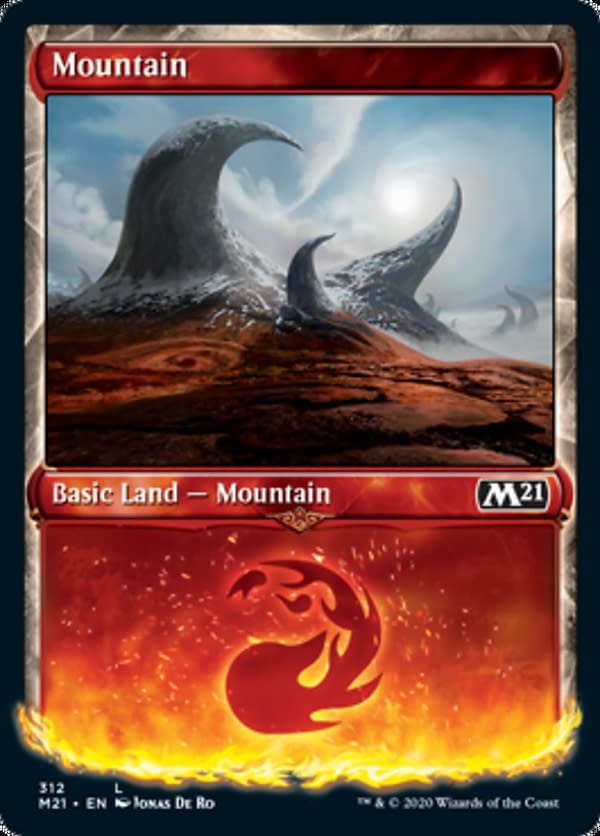 As a chef whose name we can't quite recall once famously stated, "Bam! Look at that mana sizzle!" (it might have been Asmoranomardicadaistinaculdacar). Finally, let's take a good look at the showcase Forest, themed after Planeswalker and huntmaster Garruk Wildspeaker: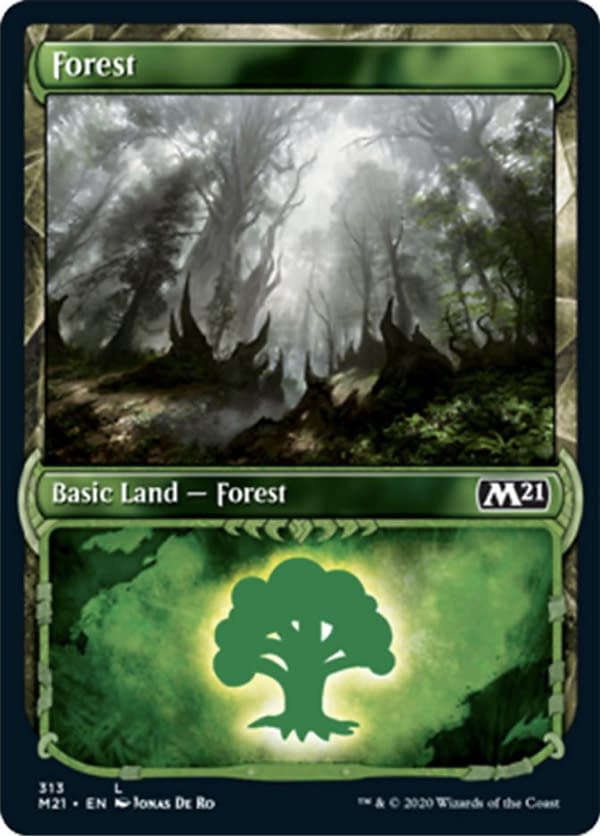 If you'll notice, even the framing that surrounds the textbox has a bit of flair to it! Wizards really went all out with their showcase cards for Core 2021, right? What do you think of the new Magic: The Gathering set's basic lands? Are they beautiful? Could Wizards have done more with them to make them stand out even better? Let us know your thoughts in the comments below!