Wizards of the Coast has released its State of Magic: The Gathering Arena article for June, and, as expected, it's a big one. Many important topics were covered, including rotation of formats in September and what that will mean, Brawler's Guildhall and its abolition in favor of everyday Standard Brawl (you read that correctly!), and Jumpstart's release on July 16th.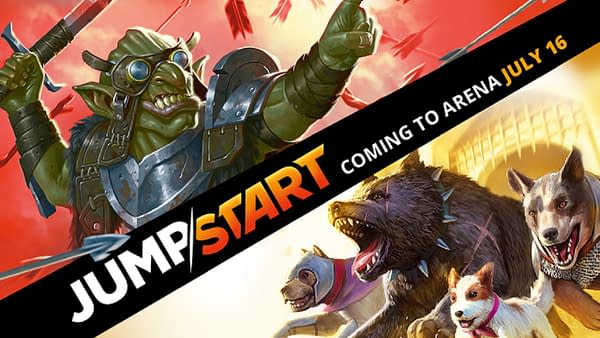 Before we can discuss any of that new, wonderful information, the elephant in the room must be addressed: As we explained in a previous article, Magic: The Gathering Arena has finally launched for Mac operating systems! As it is a new OS for Arena, we can safely expect a few bugs, but otherwise, Wizards of the Coast claims it's going to run smoothly.
Okay, with that out of the way, we can talk about the other news. Brawler's Guildhall is being abolished in favor of an everyday, free Standard Brawl function, similar to how Free Play in Standard works. Historic Brawl will still be a bit more conservative, coming around every few instances in Arena's main rotation of formats, appearing alongside Limited play and other such formats of the game's interface.
Next, Wizards of the Coast improved the deck builder interface for Constructed and Limited play. Players can now search with advanced parameters such as card text and quantity collected.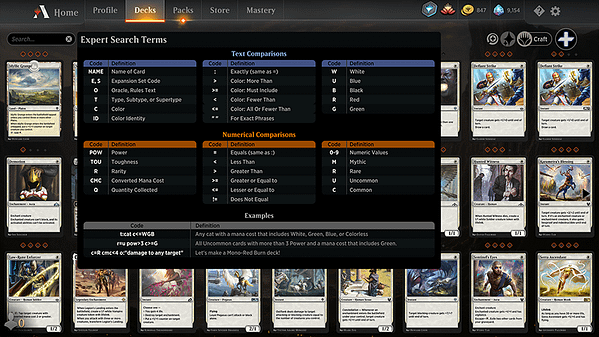 Finally, Jumpstart is coming out on Magic: The Gathering Arena on July 16th! Some cards have been replaced – twenty, to be exact – but that does still mean roughly 300+ cards are being added to Historic. This may bode well for the health of Historic, considering the exemplary inclusions of cards like Lightning Strike instead of Lightning Bolt or Chain Lightning, which all seems quite reasonable.
The full State of Arena for June can be found here. What do you think of Magic: The Gathering Arena nowadays? Have you been having fun with it? Let us know in the comments below!
Enjoyed this article? Share it!