While most people didn't get to see much of Marvel's Avengers at E3 this year beyond the trailer, it looks like we'll be getting a better look in San Diego. We got a chance to check out the game ourselves as members of the media during the convention last month, but like a lot of those appointments, it was behind closed doors and only a few got to check it out. Now it appears more will be highlighted during SDCC 2019 as a Marvel themselves revealed their SDCC lineup, featuring a game panel scheduled for July 18th. Here's the listing for those of you planning to attend.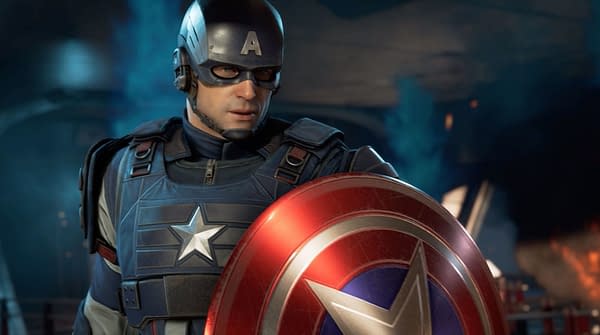 Marvel Games Panel
1:30 PM, Hall H
Get an inside look at the latest and greatest from Marvel Games! Attendees will see exciting new content from Marvel Ultimate Alliance 3: The Black Order, Marvel's Iron Man VR, and Marvel's Avengers, with many unannounced surprises and panel exclusives. Host Greg Miller (loudmouth at KindaFunny.com) will be joined by Bill Rosemann (VP & Creative Director, Marvel Games) and other special guests from titles throughout the Marvel Games family!
While it's cool we'll be seeing more from MUA3, the game will literally be released three days after the panel, so we're kinda curious as to what we'll see that we haven't already been introduced to. It will be cool to see more or the Iron Man VR as well, but the Avengers game is going to be the one on everyone's list they'll want more info from. Our team will be live at SDCC this year, so we hope to have more from you after the panel.
Enjoyed this article? Share it!