Mattel Unveils Tomb Raider Barbie at Toy Fair New York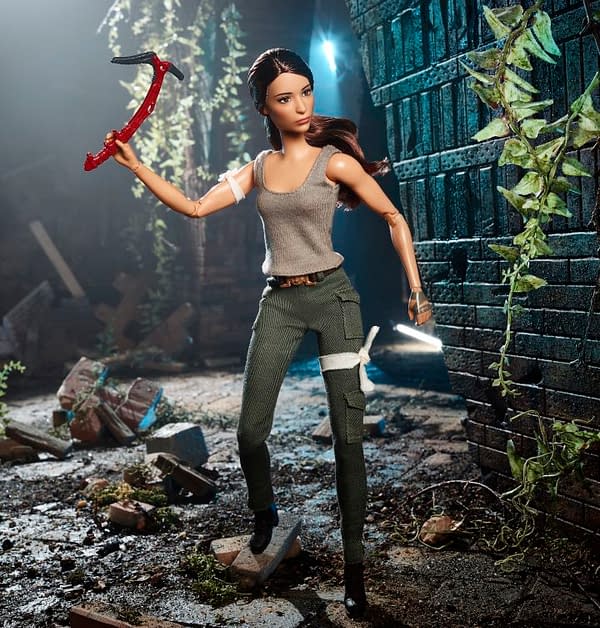 Before Tomb Raider comes to theaters in March, fans will be able to get their hands on a new collectible. The woman of many jobs, Barbie, is going out treasure hunting as Lara Croft.
Mattel has the new Tomb Raider Barbie, which is based on Alicia Vikander's upcoming portrayal of the iconic action hero. The news hit first thanks to an IGN exclusive.
Mattel unveiled the doll at the Mattel Collector event during the New York Toy Fair yesterday. The presale begins today on Barbie.com, and collectors will be able to purchase the doll for $29.99 USD.
The doll includes various accessories, including a map, axe, journal, doll stand and a Certificate of Authenticity. One of the nicest things about the new doll is the sculpted musculature on Barbie, which makes her look like she actually could get away with the heavy stunts that are a staple of the franchise. Mattel have been working in recent years to give us a more "realistic" Barbie than the one many remember from the 90s, which includes a smaller bust and larger waist to more properly represent a healthy physique instead of an idealized interpretation of the female body. The Lara Croft doll premiered today follows that direction, which is always something to be appreciated.
The Tomb Raider reboot premieres on March 16th. In addition to the doll, there is a new arcade game for the series available at select Dave & Busters locations to promote the film.