Tomorrow, Wizards of the Coast is putting the next installment of their "Secret Lair" drop series for Magic: The Gathering out for purchase.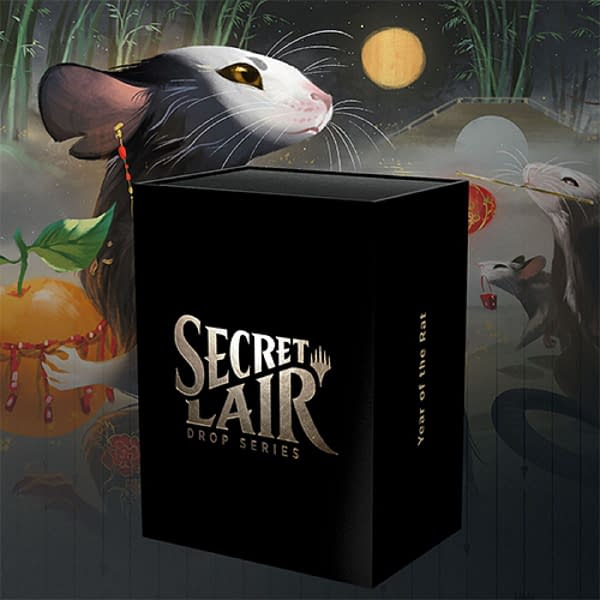 The drop for January 2020 celebrates the Lunar New Year, which occurred yesterday on the 25th, with the aptly-devised "Year of the Rat" release.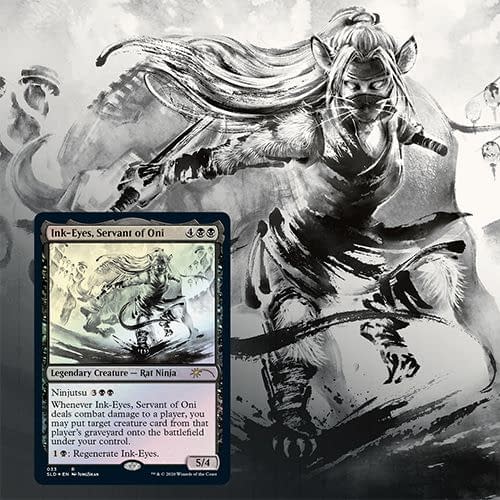 The contents of this release include the following cards, all with thematic, alternate art as per the norm with the Secret Lair releases so far:
Rat Colony x5
Many countries will also recieve a code for sleeves usable on Magic: The Gathering: Arena!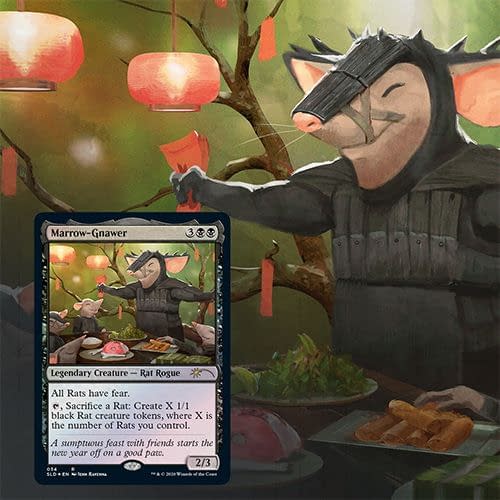 Now, I've seen quite a few of these being unboxed via Twitter accounts from such Magic content creators as Jimmy Wong (@jfwong) and NissaCosplay (@NissaCosplay) stating that this release is remarkably gorgeous – a true work of art.
Happy Year of the Rat, courtesy the upcoming Secret Lair drop from @wizards_magic 🎉🎉🎉 #ad

the marrow-gnawer art is SOCUTE. pic.twitter.com/XAhtvJLgSl

— Jimmy Wong (@jfwong) January 25, 2020
Found a present for my kitty in the mail, thanks @wizards_magic 🥰
These are GORGEOUS, now I just need 35 more Rat Colonies 😏
But oh, what's this? I thought it was year of the Rat? Looks more like year of the Ral! 😍
These will be on sale for 24h on 1/27!#mtg #mtgsecretlair pic.twitter.com/FuUeSNm9hP

— Nissa Cosplay (@NissaCosplay) January 25, 2020
I am certainly inclined to agree – granted, I have not seen them in person yet but that having been said, I am greatly enjoying the look of these cards from what I'm seeing from the main Magic website as well as these Twitter unboxings. I mean, look at how wonderful the art for Pack Rat is!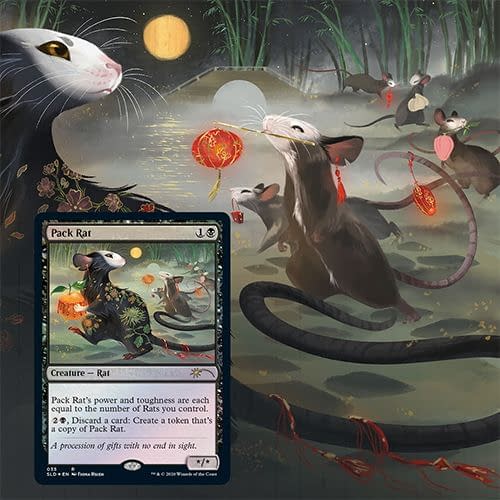 The art is very respectful of the cultures that celebrate the Lunar New Year and depicts rats in a way that stands out heavily from the many representations of the creature type in the past. In fact, this Secret Lair release also marks the first time that Wizards of the Coast is shipping the drop series to the nations of China, Hong Kong, Macao, Taiwan, and Vietnam! I am certain that players from these locations will be absolutely thrilled to acquire these alongside the other nations that have already gotten some previous access to the Secret Lair drop series.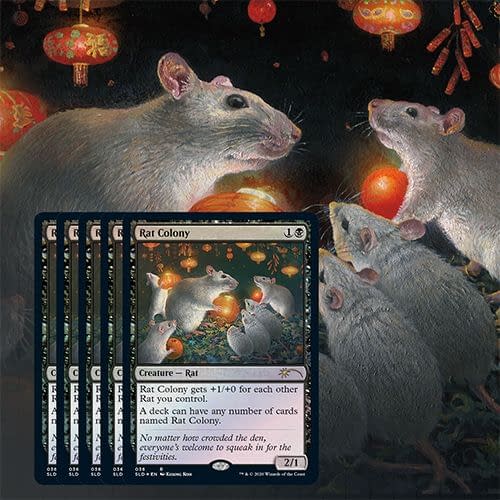 Remember, these Secret Lair releases are open to the public tomorrow for as short as a mere 24 hours. That means that when the time to order these has elapsed, there will be no official way to get them afterward. If you're enamored by the look of these Rats, you might want to get ahold of them.
What are your thoughts on this Secret Lair drop? Are you planning on getting a copy tomorrow? Are you hoping that Wizards will create Secret Lair releases for other Magic: The Gathering cards? Which ones? Let us know!
Enjoyed this article? Share it!