Niantic dropped a giant bomb of information today on a new addition coming to Pokémon GO, as players will soon experience the Battle League. The new game mode will become available to players based on their Trainer level, but eventually will be available to everyone. There will be a pre-season followed by the first season of battle, all of it set up in a triathlon-style contest. We have some details for you below about the changes this will bring to the game, especially the combat system. You can read more about the rollout of the league here, and more about the changes here. As far as schedules go, the preseason will rotate formats to the Ultra League on Monday, February 10th at 1pm PST. The Master League will follow on Monday, February 24th, at 1pm PST, with the Great League returning once again on Monday, March 9th at 1pm PST.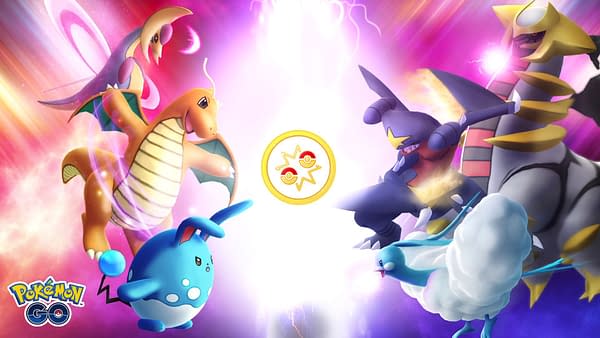 Leagues, seasons, ranks, rules, and more!

Pokémon GO Battle League will be a triathlon-style contest!

Battles will take place in all three leagues: Great League, Ultra League, and Master League. However, only one league will be available at a time, and they will all rotate throughout a season. This means that in order to be the best, you need to be able to win in all three formats!
As you win battles throughout the season, your rank will increase, even as GO Battle League rotates between leagues. You will start at Rank 1 and work your way up to the top rank, Rank 10. Once you reach a new rank, you cannot drop below it for the rest of the season. Higher ranks mean better rewards!
Once you reach Rank 10, measure against the best with your battle rating. Wins increase your battle rating, while losses will cause it to drop.
You cannot use two or more of the same species of Pokémon on your team.

As we get closer to the release of GO Battle League in early 2020, you can look forward to more information on how GO Battle League works.

Updates to the combat system

There are some exciting updates coming to the combat system.

When two Pokémon use Charged Attacks at the same time, the Pokémon with the higher Attack stat will go first. If two Pokémon have the same Attack stat, a random Pokémon will go first. We want to ensure Charged Attack ties are broken fairly. Restrictions in Great and Ultra League currently put a focus on trying to get low-Attack Pokémon to maximize CP. While maximizing Defense and HP is a great strategy against most opponents, in close matchups, the Attack stat can now become a deciding factor. We hope this will help deepen team building!
Switching Pokémon now clears any changes to its Attack and Defense stats. As more attacks are added to the game that affect Attack and Defense, we want to ensure these effects have clear counterplay opportunities. Debuffs should encourage players to switch Pokémon and buffs should make switching less appealing. There's more to consider now when to use these attacks and when to switch Pokémon.
Enjoyed this article? Share it!