Niantic revealed a new special raid weekend coming to Pokémon GO next week, giving you a chance to get your hands on Latias and Latios. The raid will run from January 24th-27th, nothing too major or in-depth for you to participate. Just a chance to jump into five-star raids and claim one or both as part of your collection. Best of luck to you next weekend!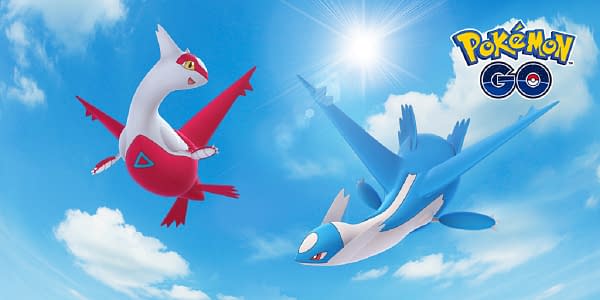 Date + Time

Friday, January 24, 2020, at 1:00 p.m. to Monday, January 27, 2020, at 1:00 p.m. PST (GMT −8)

Features

The Legendary Pokémon Latias and Latios will be in five-star raids.

These Eon Pokémon are both Dragon and Psychic type, so it'll be best to bring along other Dragon-type Pokémon, such as Rayquaza and Dialga. They are also weak to Ice-, Bug-, Ghost-, Dark-, and Fairy-type attacks, so some recommended Pokémon to round out your Raid Battle teams are Tyranitar, Togekiss, and Mamoswine.
Enjoyed this article? Share it!