Review: "Theros: Beyond Death" PW Decks – "Magic: The Gathering"
Hello there, loyal readers and fans of Magic: The Gathering, both invested and prospective! Today, I'm going to be discussing the Planeswalker decks for Magic's newest set, Theros: Beyond Death.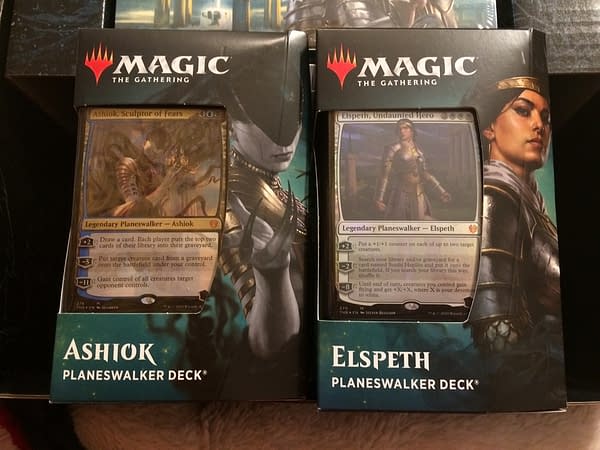 As can be observed from the image above, the Planeswalker decks for this set, which is inspired by Ancient Greek mythology and other recognizable tropes, feature both Ashiok and Elspeth. (Just a note here: Ashiok is canonically nonbinary and refers to Ashiok as "Ashiok" when it comes to pronouns, so I'll be doing exactly that in this article. I certainly hope it doesn't get too frustrating!)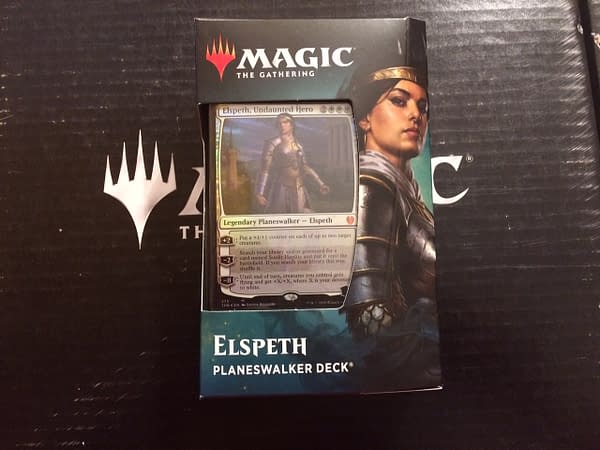 Before I talk about Ashiok being Ashiok's bad self, let's discuss the Elspeth deck. Elspeth is a fairly strong candidate for decent decks built around her in Oathbreaker, namely of a mono-white Devotion style of build. That seems fair. Sadly this iteration of Elspeth doesn't do too much right away, needing a board in order to make the positive-loyalty ability work and costing her loyalty to get a creature, but a) that seems to be the nature of Planeswalker decks, and b) that's unfortunately how white does as well.
Moving on!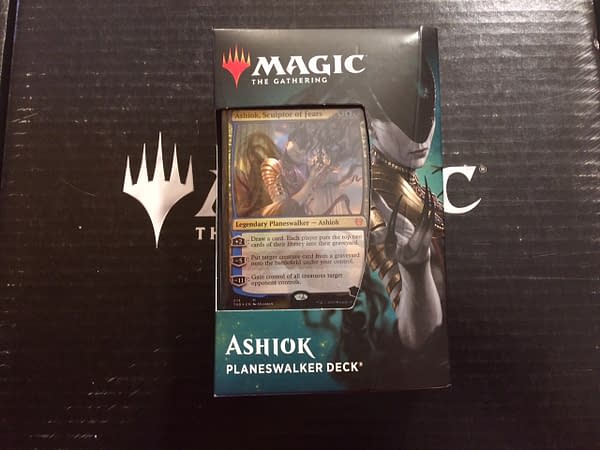 Ashiok is a very different sort of Planeswalker card than Elspeth. Ashiok operates under a distinctly alternative lens in that Ashiok wants to draw you cards at little consequence, mill both players as Ashiok cards are wont to do, and maybe use either of Ashiok's negative-loyalty abilities to wreak havoc on the opponent. And the best part is that Ashiok doesn't really need creatures out to get better. This Ashiok is no Ashiok, Nightmare Muse, but still, Ashiok is kind of, well, gross.
But of course, there's also the contents of the Planeswalker decks themselves. Each Planeswalker deck not only features a 60-card deck with a foil Planeswalker that the deck is built around, but also comes with a deck box, a nifty and convenient starter guide for new players, two booster draft packs from Theros: Beyond Death, and a code for each deck for use on Magic: The Gathering: Arena! That's pretty great if you ask me.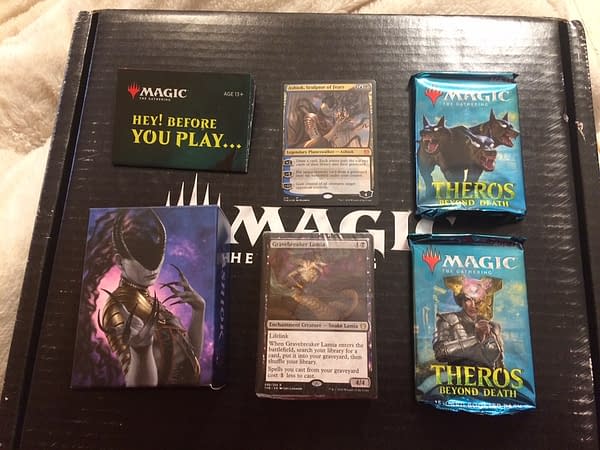 What do you think of these new Planeswalker decks? I hope that you appreciate them because as a final note, the Planeswalker deck series actually is being discontinued after Theros: Beyond Death. As it were, with Ikoria: Lair of Behemoths, we will no longer be getting Planeswalker deck releases in the foreseeable future. However, we will see if something else replaces it for the press. I'm super eager to see what Wizards of the Coast cooks up!
But at any rate, we'd like to know your thoughts about Planeswalker decks as a whole. If you have any strong opinions on them, leave a comment!