Psyonicx has released the latest addition to Rocket League's Radical Summer event with the Television pack, bringing the Knight Rider car K.I.T.T. to the game. We have the details below of everything you can get in the pack for a whole $2, along with the trailer showing it off in all its glory. It's a shame though that we can't see David Hasselhoff behind the wheel. Good luck to you Rocket League players with the new car and the last couple weeks left in this event!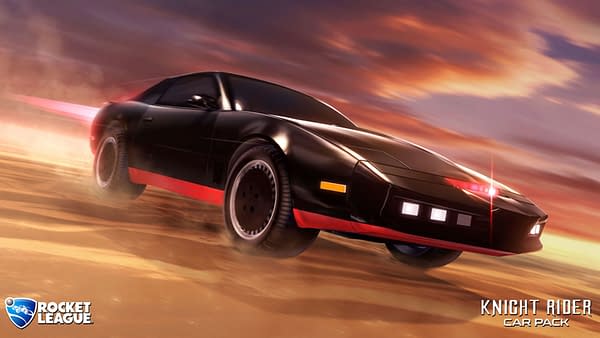 The Knight Rider Car Pack – The Knight Rider Car Pack is now available for $1.99 (or regional equivalent) The pack includes the K.I.T.T. Battle-Car from the '80s television show Knight Rider, as well as K.I.T.T. Wheels and K.I.T.T. Gullwing Topper.

Beach Ball Game Mode

New Television Items in Radical Summer Event Store:

DreamWorks Voltron Legendary Defender – Decal and Topper

WWE – "Macho Man" Topper and Ultimate Warrior Decal

Event items can be redeemed with Radical Summer's Cassettes earned through playing Online Matches. Once the Television celebration concludes on August 12, there will be a chance to redeem Cassettes for all Radical Summer items from all phases between August 12-19.
Enjoyed this article? Share it!