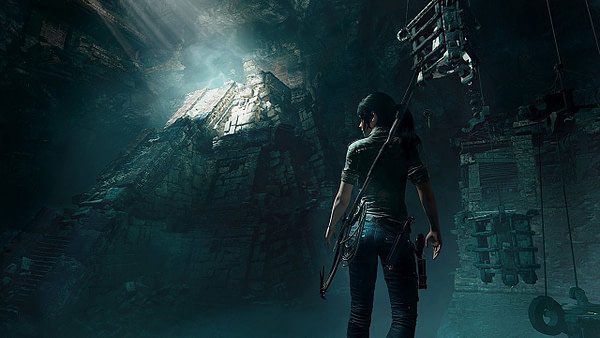 Square Enix and Eidos Montreal have released another interview for Shadow of the Tomb Raider. This video features Performance Lead Emilie Guilloux talking about NPC interactions.
Specifically, Guilloux talks about the returning character Jonah Maiava and how Lara and he will experience the game's events together. That relationship will add a "more grounded and believable aspect to Lara" herself by giving her a foil.
Guilloux's team also worked on civilization- meaning, the various NPCs that make up the game's background. Lara will not be alone on her journey this time around, instead she'll interact with other human beings and discover "something" through those interactions. What that something is, however, is actually not explained in this video.
Much of the information on Shadow of the Tomb Raider has focused on how this game will change how we interact with Lara Croft – how she will change, how we'll see her interact with other characters, and even how she'll relate to her own actions. This is a pretty story heavy marketing tactic, which does make you wonder why the other games in the series focused more on the revamp of Lara or on gameplay.
More information on the game will come at E3 2018 in June. In the meantime, you can check out our impressions of the reveal demo, listen to Game Director Daniel Bisson discuss Lara Croft's origin story, or take a gander at the game's Tribeca panel.
Shadow of the Tomb Raider will be released for PC, PS4, and Xbox One on September 14, 2018.
The interview with Guilloux is below.