Your favorite shape-shifting sorcerer and mine is coming back to Mortal Kombat 11 as Shang Tsung got a new gameplay trailer today. NetherRealm Studios and WB Games are going to be introducing the complete Kombat Pack 1 on the way one piece at a time, starting with the soul-collector himself, and man does this trailer make us want to start playing as him now. It appears his abilities have changed a bit, as instead of morphing into anyone he wishes whenever he wants, he changes into four of the ninjas who are not in the game: Ermac, Rain, Reptile, and Smoke, complete with some of their moves. However, he can also steal some of his opponent's soul essence and morph into them for a bit. Some of his old goodies are back like the flaming skulls, but he also has a few new tricks up his sleeve, and he's not finished with the ninjas.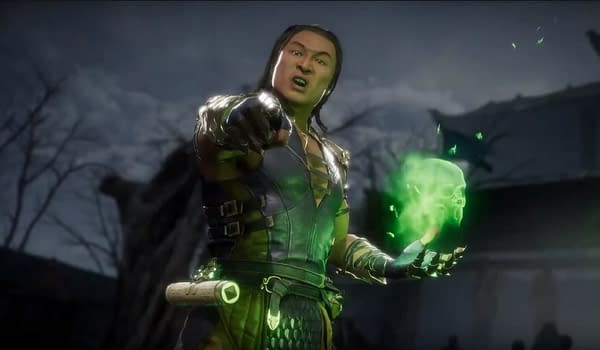 At the end of the trailer, we learn that three of the characters joining him in the pack will be Nightwolf, Sindel, and Image Comics' own Spawn. Though we don't get to see what any of them look like yet, it is kind of cool to see Warner Bros. playing nice with other comic book companies yet again through Mortal Kombat, much like how we saw the Ninja Turtles appear in Injustice 2. We're probably going to see more trailers in the days and weeks to come, but for now, enjoy this amazing trailer and surprise fatality, all voiced by the 1995 film's version of the character, Cary-Hiroyuki Tagawa.
Enjoyed this article? Share it!