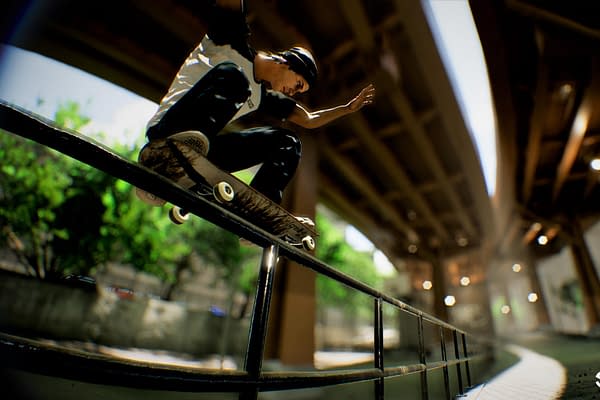 If you were looking forward to skating game Session, you're going to be waiting a little longer to give it a try.
It looks like developer Crea-ture Studios confirmed that the game has now officially been delayed. It was supposed to make its debut on Xbox One this month, right after its release on Steam Early Access in September.
"Unfortunately, at this point, we need still need more time to port Session to Xbox One," read Crea-ture Studios' statement. "That being said, we must postpone the Xbox One version release date to late November/early December. We know this sucks and we totally understand as we know you have been waiting to play the game on console for a while now."
"We know it's not great news to hear, but it's not particularly fun to announce either, especially for a small studio like ours. It is never easy to make such decisions as we know it can have an impact on several levels, so these decisions are never taken lightly."
Anyone still jonesing for some sweet skateboarding action is encouraged to wait around a bit. The game will eventually debut, but there are other skating titles out there. Remember the Tony Hawk series? And who could forget the fantastic Skate? It certainly looks like we aren't going to get another one of those anytime soon. Session may be the next best thing, after all.
Enjoyed this article? Share it!