Snag Galarian Pokémon With Upcoming Sword & Shield Mystery Gifts
New Galarian Pokémon Mystery Gifts are on their way to Pokémon Sword and Shield. Ahead of the first expansion's release, The Isle of Armor, the games will be receiving new characters and items for free as a way to get players back into the groove of things. You'll get a different Galarian Pokémon with a different Hidden Ability as well as items every week, like Galarian Mr. Mime and Galarian Meowth as we veer into June, and of course, the summer months. It's been a while since we've seen new Mystery Gifts being given out since the games debuted, but now it's time we start digging into them once more.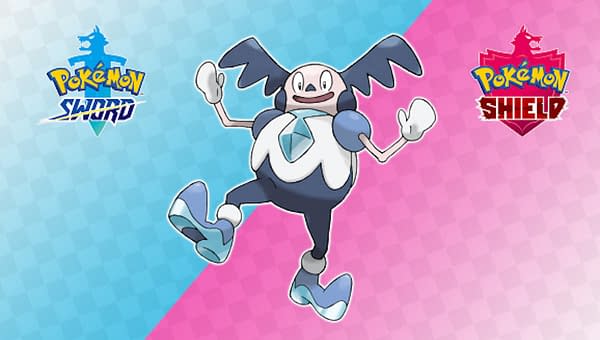 If you want to grab these free items and Pokémon, all you need to do is start your game, choose the Mystery Gift menu option, and choose to receive a gift via the internet on these specific dates. It really can't get much simpler than that.
The official schedule is as such:
May 22, 2020 — Galarian Mr. Mime with its Hidden Ability Ice Body, plus a Lure Ball, a Moon Ball, a Heavy Ball, and a Dream Ball.
May 29, 2020 — Galarian Ponyta with its Hidden Ability Anticipation, plus a Level Ball, a Fast Ball, a Love Ball, a Friend Ball, and a Beast Ball.
June 5, 2020 — Galarian Corsola with its Hidden Ability Cursed Body, plus Evolution items Sweet Apple, Tart Apple, Chipped Pot, Cracked Pot, Sachet, and Whipped Dream.
June 12, 2020 — Galarian Meowth with its Hidden Ability Unnerve, plus 100 Exp. Candies L and 50 Big Nuggets.
Be sure to nab each of the Mystery Gifts as they occur ahead of The Isle of Armor's release because you're essentially being given all the new Pokémon you need to be successful. Plus, who doesn't love freebies? It's time to start hoarding monsters again. Remember, you gotta catch 'em all.